Rodney King riots in 1992 Los Angeles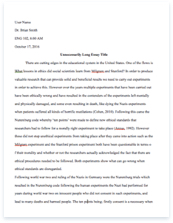 The whole doc is available only for registered users
A limited time offer! Get a custom sample essay written according to your requirements urgent 3h delivery guaranteed
Order Now
The residents of Koreatown experienced large amounts of hostility and resistance from the city after the 1992 Los Angeles riots, also known as the Rodney King riots. The riots had thousands of people rioting on the streets of Los Angeles for six days, resulting in over 1 billion dollars in damage to the L.A. area. However, nearly half of the damages affected the Koreatown community when destruction, looting, arson, and murder came to their neighborhood that had acted as a buffer zone. Therefore, after the '92 riots, nearly half of the money that went into reconstructing the damages went towards rebuilding Koreatown. Following the riots, Koreatown and mid-Wilshire Park lost much of their property value. When white residents left the area, Koreans purchased their businesses for little value. By the end of the decade, Korean American investors owned an addition 3.5 million square feet of commercial property in mid-Wilshire (Park and Kim, 137).
Stores and restaurants that had been destroyed by the riots were replaced by a variety of entertainment venues: bars, cafes, pool halls, karaoke rooms, and other nightlife amenities. This area's transformation processes included new luxurious spaces that provided a feel of a "mini-Seoul", such as an indoor golf course, and spas with high membership prices, one of which offers lifetime membership for $35,000. Another luxurious addition was made in July of 2014, when Capri Capital, purchased the Vermont for $283 million. The Vermont was a new high-rise apartment and retail complex in Koreatown that boasts a $1 million dollar chandelier and a 24/hr doorman to provide the aesthetic of a high-end hotel.
Such a drastic transformation over the course of two decades has greatly increased the property value and the cost of rent for those living in the neighborhood. Quintin Primo, chairman of Capri Capital, chose the area of Koreatown because of its potential to attract young professionals, stating "Its multiculturalism is increasingly attractive to young people who enjoy things new and different" (Tangherliini, 43). Ultimately, the influx and deployment of overseas capital is what made the redevelopment and revival of Koreatown possible. However, for many Koreans living in "mini-Seoul", this area represents a safe-space where they can freely speak Korean without worrying about their accented and imperfect English, enjoy ethnic food such as, Kimchi, without concerns about the strong smell, and converse about the newest Korean dramas. The area holds much more cultural significance than a million dollar chandelier and a luxury spa.
The wave of transnational and domestic investment, paired by the attention of outside developers is symbolically positive for Korean Americans as markers of progress. However, it can also be argued that this transnational capital is not necessarily sensitive to the economic needs of the multi-ethnic, multi-class community it is transforming. Koreatown is home to many other ethnic-minority populations, including a significant latino community that work coincide with the Koreans in the private sector. In fact, community residents are still suffering wage-theft, discrimination, lack of affordable housing and high levels of poverty. Nearly half of the Koreatown residential population lives below the federal poverty line. Between the years of 2001 and 2010, when transnational growth was at its peak, the percentage of the working poor increased from 11 to 17 percent, with nearly 40 percent of employed workers between the ages of 25 and 64 lacking health insurance.
Therefore, this is a clear indicator that outside investments and the desire to further develop Koreatown is negatively affecting the working class and puts them most at risk for displacement (Sanchez et al., 52). Additionally, the rent stabilization ordinance only protects tenants from excessive rent increases, while still allowing landlords to increase rent each year by a fair amount. Landlords can see the addition of new buildings in the area as a fair reason to increase the rent, especially in the upcoming years. The result of this will put low-income housing units on full demand, with not enough supply to meet the needs of the community. Cultures between upper class and lower class residents will compete in the new economy and concurrent power dynamics that will evidently appear. With the establishments of the new projects underway as mentioned in Los Angeles Curbed magazine.
This poses a question of whose culture does this city belong to? The Koreans made the area desirable and profitable for the city, but the city council played a large role in bringing in developers to revitalize the neighborhood following the 1992 riots. Developers and the city council see that these new housing developments will encourage new, higher class, residents to come into the area. Much of the reason why the city had poured so much money into the renovations of this area is due to its ideal location. Koreatown is centered near three major freeways and close to downtown, by the Red Line and the Purple Line, the later of which will soon extent to the Westside of L.A..
Therefore, local, state, and federal governments benefit from the globalization of immigrant communities more than residents themselves, as a result of foreign investment and urban redevelopment policy. Ethnic diversity and multiculturalism are accepted and valued realities of the contemporary city, notions of "exotic" and "authentic" cultural urban experiences are marketable assets for the community. Domestic and transnationally funded renovations have nearly quadruple the average home value in Koreatown from $100,764 in 2000, to $420,000 in 2006 (Park and Kim, 130). Unfortunately, this area is also one of the poorest in the city of Los Angeles due in part by the number of minimum wage jobs as a result of much of the work in Koreatown being from the private sector. Much of the workforce in this area comes from restaurants, supermarkets, laundromats, carwashes, etc… these jobs can pay lower than minimum wage and force residents into displacement by their sheer inability to keep up with the rising costs of rent.
Similar gentrification is occurring in other ethnic communities in Los Angeles. L.A.'s Chinatown is currently undergoing large scale gentrification where in April 2003, 50 residents residing in an affordable housing unit known as the Pacific Renaissance Plaza, received eviction notices. The owner of these units claimed that he was no longer required to maintain their units as "affordable housing," and was going to relist the units as market-value condominiums. The tenants were forced to choose between paying $300,000 to buy the condominium, or move. Many of the residents couldn't even read the eviction notices, written in english, and none of them knew about the 10-year expiration date for affordable housing (Ping, 46).
Displacement by private action in the way of condo conversion is another critical issue that is affecting the low-income residents of Koreatown. In 2002, only four permits were issued to convert apartments in the neighborhood into condominiums. However, in five years there were 48 permits issued for conversion. In areas where gentrification is occurring at an exponential pace, displacement is a critical issue that many city planners refuse to address. In particular "superstar" cities like Los Angeles that which to attract highly skilled workers, major developers and large corporations cannot do so without the risk of gentrification.
As a result, local residents and neighborhood renters may feel pressured to move to more affordable locations. However, in the case of Koreatown, the option of leaving the cultural community is non negotiable for many residents who would rather live in overcrowded housing than seek relocation. A 2009 survey sent out by the Koreatown Immigrant Workers Alliance (KIWA) found that 96 percent of responders were renters, with 41 percent earning less than $1,000 per month. 58 percent pay half or more of their income on housing, and 47 percent live in overcrowded spaces (Kwon, 24). This showcases how important a sense of community is to the residents of Koreatown who would rather sacrifice more of their monthly income to remain in an area where they feel accepted in both culture and language. KIWA has been a strong advocate for Korean American rights to their space in Koreatown since the '92 riots, challenging developers and charting new possibilities so the working class can prosper.
As an organization, they focus heavily on advocating on behalf of both Korean and Latino immigrants in a place-based rather than worksite-based activism. Although KIWA stands for Koreatown Immigrant Workers Alliance, the Latino workers work predominantly in Korean-owned businesses in the neighborhood and thus, they decided to extend their services to them as well. KIWA's founding members decided to be publicly aggressive, although this risk comes at the cost of sacrificing potential financial, political and coethnic support, KIWA has gained a positive reputation for its visible, forceful and innovative campaigns (Kwon, 25). Additionally, KIWA offers various services in the form of case management, referrals to free legal clinics, ESL classes, and worker rights and labor law seminars. Their main agenda lies in considerable resources on legal advocacy for immigrant workers, including filing wage and hour violation and race discrimination claims and lawsuits. To the immigrant working class, these services heighten their understanding of their rights as workers and are offered the opportunity to take political action while gaining opportunities for upward social mobility.
As stated previously, KIWA doesn't shy away from using whatever means necessary to advocate for their community. Roy Hong, one of the founding members of the organization stresses "What I like about KIWA is its willingness to… fight; its capacity for a quick, flexible response is an asset" (Kwon, 26) while using less militant tactics would keep the issues contained within the ethnic communities and fail to pressure the political and social issues at hand. The L.A. Police Department's (LAPD) blatant refusal to protect Korean businesses demonstrated its marginal status in the city. Business owners recount times where they dialed 9-1-1 for help from the city and their calls were ignored.
As a result, KIWA possesses little political and authoritative power when faced with large businesses as their opposition. One of KIWA's focuses on combating job loss in gentrification is pushing for replacement buildings that still offer job opportunities to the working class while increasing wages. An example of this is when a 130,500 square-foot commercial mall was to replace one of Koreatown's largest supermarkets, California Market. For several years leading up to the development project, KIWA had organized to improve wages and working conditions at supermarkets, the largest employment sector in Koreatown. However, although the project was located in the redevelopment area, it was excluded from the redevelopment agency's living wage requirements because the developer had not obtained an agency subsidy.
The developers proposed to construct a major commercial use on a lot partially zoned for residential use. Upon hearing these plans, a coalition of community groups, led by KIWA, focused on highlighting the required zoning variances, conditional use permits, and special approvals by the zoning administrator, among other city actions. The coalition expressed that if the project were to replace a building that had provided jobs for many low-wage workers, then the market needed to benefit the neighborhood by providing quality jobs. KIWA successfully pressured the mall's owner to attach a heightened wage condition as part of the project's approvals. However, they failed to convince the project developers to change from a residential to commercial zoning in an area of the city experiencing severe housing shortage (Brown, 95). Therefore, although the KIWA has the support of the residents of Koreatown, their inability to work closely with other political figures due to an untrusting and tremulous relationship with the local government and officials.
In conclusion, the developers that have entered the marketplace has created a larger housing shortage problem for the working class. From replacing supermarkets to building luxurious services, these establishments increase the property value of the densely populated area, and displace lower-class residents due to their inability to afford the rising costs of rent, or force them to live in crowded housing. The extent to which community groups, such as KIWA, can do to protest gentrification is limited and cut-short due to their skepticism and lack of faith in the political figures in charge of their community which stems from the lack of authoritative support after the 1992 Los Angeles riots.
Gentrification is displacing ethnic residents that had made Koreatown attractive to western society and forcing them into cramped housing as a last resort in order to remain included in their community that has acted as a safe-haven for them. In addition, it is also affecting other ethnic minorities, such as the latino community that relies on the private sector of Koreatown for work. Concluding, I would like to give my recommendations to the city of Los Angeles in supporting small Asian businesses, particularly in areas targeted for excessive redevelopment. Additionally, ask for grants to support the local small Asian businesses to combat gentrification. With the accessibility of Koreatown in regards to other sprawling parts of the county, communicate with the Metro so they can be aware of possible effects on small businesses and gain a better understanding of the economic situation of ethnic businesses. Finally, advocate for affordable housing and rent control to prevent the displacement of low income residents who have worked tirelessly and endlessly to bring the culture and community that Koreatown is loved for and known for today.
Related Topics