Rising Health Care Cost Riding the Wave of Political ups and downs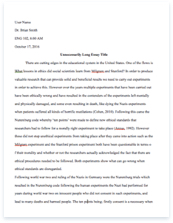 The whole doc is available only for registered users
A limited time offer! Get a custom sample essay written according to your requirements urgent 3h delivery guaranteed
Order Now
The controversy brought about by the rising cost of health care in the country has polarized Americans into two general groupings.  The first consists of those who believe that government should continue exercising its powers in seeking out ways and means to bring down costs without sacrificing the concept of a universal health care program which would cover all Americans.  The second is composed of those who are convinced that the only way of cutting down on health care costs is for each American to manage and pay for his or her own health care.
Identified with the former grouping are organizations and individuals who represent the pro-poor sectors of society, while bracketed under the latter group are the modern, individualistic Americans who couldn't care less for the poor, including the business sector with investments in health insurance, drug manufacturing and distribution, and the system of health care delivery, as well as employers who want to be free of the burden of their employees' health insurance.  It should be noted, however, that even the health insurance industry is divided on this issue, with some health insurance executives favoring the universal health care concept.
            This controversy was caused by the discovery that the state of health of Americans has continuously been on a rapid decline. People point their accusing fingers to the rising cost of health care as the main culprit, because more and more people have chosen to forego with health insurance simply because they can no longer afford it.  The U.S. Census Bureau (as cited by AFL-CIO), placed the number of Americans who were without any health insurance in 2005 at a whopping 48 million.  Out of this number, the AFL-CIO (citing figures from the Kaiser Foundation), claimed that "more than eight in 10 uninsured came from working families – nearly 70 percent from families with one or more full-time workers and 13 percent from families with part-time workers." (The Health Care Crisis. Para. 2)
Employment, therefore, no longer guarantees good health in the United States, nor does it assure one of an access to an insurance coverage.  This only goes to show that health care cost has already gone beyond the average American's reach.  In fact it's no longer an overstatement for people to say that medical spending has now become a reason for bankruptcy today.  AFL-CIO, citing 2006 findings of the Commonwealth Fund, said that "Most of the people that file for bankruptcies are working- or middle-class people, and 76 percent of them had health insurance when they first got sick." (para. 5)
            This problem has drawn varied reactions from the different sectors of our society.   There are those who blame the federal government for failing to exercise enough governmental control to contain the problem.  Some are blaming the wanton disregard of Americans for frugal health care spending, while others merely associate rising cost with innovations in treatment of diseases as well as continuing medical researches.
The Causes.
            Mike Adams,[1] the Health Ranger, blames rising health care cost to the fact that "the system is essentially operated like an organized crime ring, where the aim is to maximize profits, not to serve the public good." ("Beyond Dollars: The Real Cost of the U.S. Health Care System". para 11)  He goes on to say that the inefficiency in the health care system in the country, which has caused health care cost to soar astronomically, is in fact also driving away investors because businesses are now starting to look for investment havens where not only labor but also health care cost is lower than in the United States.  He is referring to Asian countries like China, Thailand, the Philippines, South Korea, and Malaysia. (para. 6)  Adams particularly cited the case of Taiwan where he said that
Working citizens are covered for merely $20 per month (in U.S. dollars). That $20 per month pays everything: Dental, maternity, prescription drugs, surgical procedures, imaging tests, you name it.  Co-pays are stunningly affordable too. A $50 cash co-pay gets a citizen a collection of prescription drugs that easily exceed $1,000 in retail cost here in the U.S. (para. 5)
Adams laments the fact that although it is universally recognized that the best way to bring down health care costs is to emphasize prevention, this is not so in the United States because "there's no money in prevention.  Our current system of for-profit medicine only rewards the treatment of sickness." (para. 19) Personally, I share Adams' view.  It has been apparent, since more than a couple of decades ago, that not enough efforts have been directed at preventive medicine.
            However, Thorpe (2005) sees it differently.  According to him, the real causes of the rising cost of health care are: "the rise in treated disease prevalence; changes in clinical thresholds for treatment; and innovations in treatment."  He explained that about twenty-seven percent of the rise in health spending from 1987 – 2002 could be attributed to the rise in population risk factors such as obesity and a parallel rise in treated conditions like hypertension, hyperlipidemia, diabetes, mental disorders, and back problems.
An example of a change in clinical threshold for treatment, says Thorpe, is the case of hypertension where the treatment threshold was lowered in 1980 from 160/95 to 140/90, and later to a more aggressive 120/80.  This meant that more patients were treated for hypertension since about twenty-three million American adults were believed to have blood pressure readings of 130-139/85-89.  Innovations in treatment refer to new technologies and procedures being introduced, as in the case of infant delivery where increase in spending resulted from the utilization of "a wealth of new technologies (such as neonatal intensive care, incubators, steroids, and ventilators) aimed at improving survival rates among low-birthweight babies."  (The Rise in Health Care Spending And What To Do About It. Page 2)
The Solutions.
Two schools of thought are now dominating the current debate on how to tackle this issue.  The first opts for a government initiative towards a universal health care system in the form of a single-payer health insurance system which would cover all Americans regardless of their ability to pay.  This is based on the concept that everybody in the United States has a basic right to good health.  Proponents maintain that the single payer could either be government or a private entity. The second school of thought is supporting the idea of a consumer-directed health plan which incorporates a health savings account to be opened and maintained by individual Americans to take care of their health expenditures.  This works behind the proposition that health care costs can be reduced by turning Americans into responsible managers of their own health care.
The proponents of a universal health care.
            The concept of a universal health care is being pushed by a cross-section of society.  Physicians, nurses, academics, legislators from both the Democratic and the Republican political parties, organizations of women and senior citizens, pro-poor individuals and even health insurance managers have found common goal in endorsing the program.
The Physicians for a National Health Program (PNHP), an organization of doctors nationwide, believes that health care cost can be reduced without sacrificing the concept of a socialized health care program by resorting to the single-payer system of health care.  According to the PNHP, under the single-payer system, "Care would be based on need, not on ability to pay." ("What is Single Payer?" n.d. para. 3) They proposed a 7% and 2% payroll taxes for employers and employees, respectively, in addition to a $2 per pack cigarette tax to finance the program. (para. 6)
Their proposal also took into consideration the plight of the uninsured by claiming that significant savings after the shift from a multiple-payer system to a single-payer system would have done away with "private insurance bills and administrative waste [and would have realized a savings of] $150 billion in 2002" alone. (para. 7) They continued on to say that under their proposed program, everybody in the United States will be covered with all the required services such as "rehabilitative, long-term and home care; mental health care, prescription drugs, and medical supplies; and preventive and public health measures." (para. 2)
            The Cambridge Health Alliance (CHA)[2] agrees. In interpreting the findings of a joint Canada-U.S. Survey of Health taken by Statistics Canada and the U.S. National Center for Health Statistics between November 2002 and March 2003, it concluded that the health of Americans could be improved through a universal coverage.  It said that "A single-payer national health insurance system would avoid thousands of needless deaths and hundreds of thousands medical bankruptcies each year."
They regret the fact that although the U.S. Congress nearly passed a national health insurance law in 1971, the effort subsequently failed.  They asserted that 630,000 deaths could have been avoided had a national health insurance law been passed that year. (News From Cambridge Health Alliance. n.d. Para. 9)   In comparing health care situations between Canada (which has a single-payer system of health care) and the United States, the CHA found out that cost is proving to be a bigger barrier to healthcare accessibility in the United States than in Canada:  7% of U.S. respondents "reported going without needed care due to cost " as compared to 0.8% of the Canadian respondents. (para. 7)
            The Universal Health Care Action Network (UHCAN), a nationwide network that advances the concept of a universal health care for all Americans, is working in partnership with federal and state officials towards this objective.  A current project of the organization is "Health Partnership Act" (S.2772) which will attempt to "launch efforts in selected states to decrease the number of uninsured, reduce costs and improve quality in health care."
  This was drafted by a team which included Ken Frisof, national director of UHCAN and introduced in the Senate in May 2006 by Senators Bingaman (D-NM) and Voinovich (R-OH).  Other related bills are "The Health Partnership Through Creative Federalism Act "(HR 5864), introduced by Representatives Baldwin (D-WI), Price (R-GA), Tierney (D-MA), and Beauprez (R-CO) in July 2006, and "The State-Based Health Care Reform Act" (S.3776), introduced by Senator Feingold (D-WI) in August 2006.  UHCAN is helping out in looking for a co-sponsor for this bill from the Republican Party. (Universal Health Care Action Network. Para. 2 & 4)
            Mass-Care.  This is an umbrella organization in Massachusetts composed of over 90 groups from the ranks of older people, teachers, nurses, doctors, labor unions, religious groups, the poor, and other sectors, accounting for over 500,000 members and supporters.  Its mission is the establishment of a single payer health care system in Massachusetts so that all residents "will have access to comprehensive, quality, affordable and equitable health care because it is basic to life and human dignity." (About Mass-Care. Para. 1)  The organization has been working closely with experts from Harvard and Boston University to prepare materials on the subject for release to the media as well as for speeches of the speakers that they are sending to all sorts of gatherings and forums to discuss the merits of the universal health care system.(para. 4)
The proponents of the CDHP/HSA.
            The proponents of the Consumer-Directed Health Program (CDHP) and the Health Savings Account (HSA) that it encompasses come mostly from the ranks of the health banks which stand to profit from this new program being endorsed by the Bush administration, Republican legislators who are supporting the President's program, some state medical associations, and other banks and investment houses which are already.
Wiley Long (2006), President of HSA for America, said that this program is becoming popular among Americans with the Treasury Department estimating enrollees reaching an estimated 45 million by year 2010. (Para. 2)  According to him,
With a high-deductible health insurance plan, money is invested tax-free into a Health Savings Account.  There are different types of investments to choose from – anything from savings accounts or money market funds to stocks, bonds and mutual funds.  Invested wisely, an account could accumulate over $500,000 by retirement.  That money can be used to pay for healthcare, tax free.  And best of all, it affords the freedom of choice when paying for healthcare. (para. 3)
Aside from defending the program, Long warns Americans to be wary of the advocates of the single-payer system because he asserts that the plight of the uninsured is not their only concern.  He points out that healthcare represents more than 14% of the economy of the nation and if we allow a single entity to control it (even if it is the federal government), failure will inevitably result as has already been proven by past experiences. (para. 15)  He goes on to discredit the universal health insurance system, saying that it "always encourage[s] over-consumption by patients, and such over-consumption always leads to financial crises." (para. 8)
            The Ohio State Medical Association (OSMA), appearing before the Ohio House Ways and Means Committee March 23, 2006, expressed support for the health savings account.  Jeff Smith, director of government relations for the OSMA, said that HSAs "will help foster the consumer-driven health-care movement, which will ultimately result in patients becoming more involved in their health-care dollars." (Maurer, M. 2006. Para. 2)  In the same forum, Dave Purcell, a former chief financial officer at The Ohio State University Hospitals, said that HSAs offer more benefits like "acupuncture, chiropractors, eyeglasses, podiatry and stop-smoking programs…and employees like having broader choices in how to spend their benefits monies." (para. 11)
Banks and investment houses such as the Bank of America, J.P. Morgan Chase, Fidelity Investments, and similar institutions, are now positioning themselves to share in the business connected with the HSAs.  They are attracted by the business that they can make by offering investment vehicles like mutual funds to HSA holders, aside from the customary charges of from $50-$70 for the opening of the savings accounts and the $40 or more in the yearly maintenance and service charges. (Dash, E. 2006. para. 9)
Treatment by the Press.
            As with any other issues, the press has treated the issue differently.  While many media practitioners try to stay neutral in reporting about the issue, there are some who, by association, are forced to take sides.
            The NBC is an example of a media outlet that could not help but take a stand against the universal health care simply because it is owned by General Electric which has heavy investments in insurance and medical industries. (NBC Slams Universal Health Care. 2002. Para. 9)  During the 2002 elections, when the universal healthcare was put on the ballot in Oregon under a proposition called Measure 23, it was subjected to some very biased remarks from NBC correspondent Roger O'Neil during the NBC Nightly News on election night.  For instance, O'Neil said that "If it sounds too good to be true, the saying goes…Oregon voters will decide if Universal free Healthcare is free." (Para. 3) This remark was made in spite of the fact that the proponents of Measure 23 never promised "free" healthcare.  They merely said that their plan was affordable because by "Eliminating the costs incurred for insurance premiums, co-payments, prescription medications, deductibles and all other health care costs, most people will spend less than they do now."(para. 4)
             The Arizona Daily Star online is an example of a neutral press.  In its February 26, 2006 issue, it presented both sides of the subject when it printed the opposing views of Rep. Bill Thomas,[3] who is in favor of the Health Savings Accounts, and that of Rep. Jim McDermott[4], who opposes the HSAs.  Thomas' opinion, entitled "Save to supplement high-deductible insurance", discussed in length how to go about purchasing a high-deductible insurance policy and creating an HAS to go with it.
Then he described how the system works and how the account holder actually benefits from the system.  McDermott's opinion, on the other hand, entitled "HSAs another attempt to cut middle-class safety net" described America's health care crisis and compared the HAS to President Bush's proposal to privatize Social Security, Medicare and pension programs.  He then went on to repudiate the program, showing why it is not right for Americans and should therefore be rejected by America. (Opinions clash on Health Savings Accounts. 2006) The Arizona Daily Star provided equal space for the two opinions.
Legislations.
            HSAs were established by the Medicare Prescription Drug Improvement and Modernization Act of 2003 which was signed into law by President Bush December 8, 2003.  Since then, numerous state laws and regulations have been passed.  Between 2004 and 2006, numerous HSA-related bills were filed and "laws had been signed in at least 26 states, including Arizona, Arkansas (2), Florida (3), Georgia, Idaho, Illinois, Iowa, Kansas (3), Kentucky, Maine, Maryland, Mississippi (2), Nebraska, Nevada, New Jersey, North Dakota, Ohio, Oklahoma, Pennsylvania, Rhode Island, Texas (2), Virginia (2) and Washington." (National Conference of State Legislature. (2007). Para. 17) Shown below are some of the bills filed by state and the actions taken by state legislatures[5]:
State/Bill/Sponsor
Description/excerpts of bill text 
California

AB 115

Assm. Kleha

Amends the Personal Income Tax Law to clarify that contributions

to health savings accounts not be excluded from state income tax.

"Section 106(d) of the Internal Revenue Code, relating to contributions

to health savings accounts, shall not apply."

(Filed 1/12/05; passed Assembly and Senate 9/7/05; signed into law by

Governor as Chapter 691, 10/7/05)

California

AB 2281

Assm. Chan

Would provide protection for consumers with health coverage under a

High Deductible Health Plan (HDHP). Would limit annual out-of-

pocket expenses to $5,000 for an individual and $10,000 for a family;

require coverage for preventive care services with no deductible, and

require health plans/insurers to provide information including charges

consumers can expect to pay, what percentage of premiums plans/

insurers actually spend on health care services.

(filed and referred to committee 3/06; passage refused by Assembly

37y-36n, 5/30/06)

Florida

SB 424

Sen. Carlton

Requires the establishment of certain insurance plans within the state

group insurance program; requires that high deductible plans include

a savings account; specifies the monthly payment amounts for certain

types of coverage; authorizes the establishment of health savings

accounts for full-time and part-time employees.

(Filed 12/3/04; passed Senate and House; signed into law by governor

as Chapter No. 2005-97, 6/1/05)

Illinois

HB 2387

HB 2579

Rep. Bellock

Would provide state income tax deductions for contributions to and

Interest on a health savings account, established under the Medicare

Modernization Act of 2003.

(Filed 2/16/05; did not pass by end of session 12/06)

Kansas

SB 257

Provides that contributions to health savings accounts by certain

employers (small employers, sole proprietors, business partners and

limited partners) are eligible for employers' state income tax credits up

to $70 per month in year one; $50 per month in year two and $35 per

month in year three.

(Filed 2/11/05; passed Senate 3/23/05; passed House 4/2/05; signed

into law by governor 4/12/05)

Minnesota

HB 138

Allows exemption/deduction of HSA contributions from state income

Tax. (Filed 1/05; signed into law by governor, 7/13/05)

New York

S 6609

Sen. Rath

Would require private insurers to offer as an alternative health saving

Accounts and qualified high deductible health insurance contracts.

(Filed 2/2/06; held in committee 12/06)

Texas

HB 330

Rep. Berman

Exempts health savings accounts from seizure in legal cases for

Satisfaction of debts. Effective on signing, 5/24/05.

(Filed 1/7/05; passed House 3/31/05; passed Senate 5/10/05; signed

into law by governor 5/24/05)

Washington

HB 2555

Would provide that any insurer offering any health benefit plan to a

small employer may offer small group health benefit plans that qualify

as insurance coverage combined with a health savings account.

(Filed and sent to committee 1/10/06)
Other legislations.
            The Health Partnership Through Creative Federalism Act (HR 5864). This is a bipartisan bill introduced by Rep. Tammy Baldwin of Wisconsin and co-sponsored by Reps. Tom Price (R-GA), John Tierney (D-MA), and Bob Beauprez (R-CO).  This will enable states, with support coming from the federal government, to come up with innovative methods to cover the uninsured, which has now reached 45 million nationwide. (Baldwin, T.(2006). Para. 1&2)
            The Health Partnership Act (S. 2772).  This is another bipartisan bill introduced May 2006 by Senators Voinovich (R-OH) and Bingaman (D-NM).  It further grants incentives towards creativity at the state level.  With funds coming from "'State Health Expansion and Improvement Grants', it gives political and policy leaders incentives to find just, efficient and effective ways to share the burdens of paying for care and to restrain health care inflation." (Universal Health Care Action Network. Para. 2)
Conclusion:
            In the face of the escalating costs in health care, and considering the 45 million Americans who are going without any health insurance, Congress and the Senate should work in harmony to address both concerns.  The spiraling health care costs should be a federal concern.  Guidelines has to be drawn in order to regulate new medical researches so as not to contribute to the overhead costs of pharmaceutical industries and add to the cost in total health care.  An effective and authoritative Generics Law should be formulated and enforced in order to drive prices of medicines down.  The uninsured, on the other hand, must not be overlooked.  Overall management of the health care industry should remain with the federal government and should not be permitted to be controlled by profit-hungry businessmen.  Using people's taxes properly, the federal government should implement a universal health care program which should cover all Americans.
REFERENCES
About Mass-Care. (n.d.). (Retrieved from: http://www.masscare.org)
Adams, M. Beyond Dollars: The Real Cost of the U.S.. Health Care System.
            (Retrieved from: http://www.mercola.com/2005/jul/19/beyond_dollars.htm)
Baldwin,T.(2006). "Creative Federalism" Could Break Gridlock and Cover the Uninsured.
            (Retrieved from: http://tammybaldwin.house.gov/PRArticle.asp?NewsID=1350)
Long, W. Health Savings Accounts Put You in Control of Your Healthcare. PRWeb.
            (Retrieved from: http://www.prweb.com/releases/healthsavingsaccounts/hsa)
Maurer, M. J. (2006). State Medical Association Endorses HSAs.
            (Retrieved from: http://www.thisweeknews.com/?edition=common&story=thisweeknews/033006/clintonville/News/033006)
NBC Slams Universal Health Care. (2002).FAIR.
            (Retrieved from: http://www.fair.org/index.php?page=1639)
News From Cambridge Health Alliance. Cambridge Health Alliance.
            (Retrieved from: http://www.cha.harvard.edu/news/press_releases_06/060525_cross_national_health_survey.shtml)
The Health Care Crisis. (2006).Working America.
            (Retrieved from: http://www.workingamerica.org/issues/healthcare.cfm)
Thorpe,K. (2005) The Rise In Health Care Spending and What To do About It. Health Affairs.
            (Retrieved from: http://www.medscape.com/viewarticle/516112?rss)
Universal Health Care Action Network. Current Campaigns and Activities in Which UHCAN is
            Providing Leadership. (Retrieved from: http://www.uhcan.org/275664.html)
What is Single Payer? PNHP. (Retrieved from: http://www.pnhp.org/facts/what_is-single-payer.php)
[1] Mike Adams is a CEO of a software company who committed himself to changing what he believes is a defective health care system in the U.S.
[2] The Cambridge Health Alliance, an innovative, award-winning health system that provides high quality care in Boston, includes three hospitals, more than 20 primary care practices, the Cambridge Public Health Department, and the Network Health plan.
[3] Rep. Bill Thomas, a 14-term Republican from Southern California, is Chairman of the House Ways and Means Committee.
[4] Rep. Jim McDermott, a nine-term Democrat from Seattle, is a senior minority member of the House Ways and Means Committee
[5] The data was lifted from Table 1, 2004-2006 State Legislation on Health Savings Accounts and Consumer-Directed Health Plans. National Conference of State Legislature. January 8, 2007
Related Topics