Restaurant Franchisee Case Study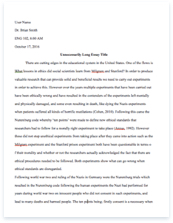 The whole doc is available only for registered users
A limited time offer! Get a custom sample essay written according to your requirements urgent 3h delivery guaranteed
Order Now
Wendy's franchisee owner, Tar Heel Capital, was challenged with controlling cash register shrink and inflated payroll costs. Like many quick service restaurant operators, Tar Heel Capital used swipe cards for manager voids and overrides, but these cards were easily shared and therefore did not provide transaction accountability. Keypads were used for time and attendance tracking. However, this led to employees clocking in for each other, resulting in payroll fraud and increased operational costs. The IT Department was burdened with frequently replacing lost or forgotten cards. This disrupted the flow of business and increased IT costs.
The Results
With DigitalPersona's fingerprint authentication solution, Tar Heel Capital has been able to combat employee fraud and recapture lost margins while decreasing IT costs. The fingerprint readers provide a stronger level of security and accountability for employee POS transactions, as well as time and attendance tracking. This gives Tar Heel Capital greater control over costs associated with cash register theft and time clock fraud.
Boone, NC
oveRvIew
Tar Heel Capital is a large Wendy's restaurant franchisee with over 75 locations and more than 2800 employees throughout North and South Carolina. Prior to the deployment of fingerprint biometrics, swipe cards were used for cash register voids and keypads were used for time and attendance tracking Both resulted in fictitious voids and time clock fraud. neeDs
Tar Heel Capital wanted to replace swipe cards and keypad entries with a solution that would: • Reduce Fraud • Provide Accountability • Decrease IT Costs D I g I TA L P e R s o n A P R o D u C T s
DigitalPersona Fingerprint Authentication Solution
After discussion with industry peers and evaluating the technology, Tar Heel Capital chose WAND™ Point-of-Sale (POS) software and DigitalPersona U.are.U Fingerprint Readers. Accuracy, stability and ease-of-use was key to the selection of DigitalPersona's Readers.
"The DigitalPersona solution truly holds managers and cashiers accountable and gives us assurance and controls where other solutions fall short," said Rob Ireland, Director of Information Technology, Tar Heel Capital. Employee adoption of the technology was immediate due to the ease-of-use and futuristic appeal.
U.are.U® Fingerprint Readers
About DigitalPersona
DigitalPersona, Inc. is the leading provider of fingerprint biometrics for restaurant and retail POS solutions, enterprises and consumers. The company offers software and hardware that protects people and businesses by enabling them to easily control their digital identities. The company's business solutions help organizations address growing security, compliance and loss prevention demands. DigitalPersona's award-winning technology has been used worldwide by over 95 million people, and its solutions are offered by market-leading manufacturers such as HP, Dell, IBM and NCR.
Benefits
"DigitalPersona's biometric solution has allowed us to attain an immediate drop in food costs as a percentage of overall sales." Rob Ireland Director of IT • Accountability – managers know for sure who accessed the cash register or clocked in for a shift. • Cost Control – food costs dropped as a percentage of overall sales. • Decreased IT Costs – costs associated with replacing lost or forgotten swipe cards were eliminated.
Related Topics