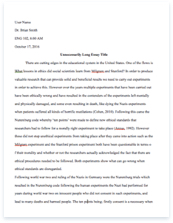 The whole doc is available only for registered users
A limited time offer! Get a custom sample essay written according to your requirements urgent 3h delivery guaranteed
Order Now
Question One: What concerns are raised for you by Mary's situation? Legal
1. Monitory reporting – Children welfare (Drinking and food) 2. Duty of Care (doing the best thing for the client
Undertake ethical responsibilities
Ethical
1. Patents welfare and wellbeing
2. Confidentiality
3. Safety of her and the children
4. Referrals – Doctor – Bruising anal discomfort, Post natal depression (welfare and wellbeing)
5. Alcohol use and abuse
6. Domestic Abuse
Question Two: Explain your responsibilities as the counsellor in this situation. 1. Ensure Transparency – It will be necessary to explain to Mary about client confidentiality and exceptions in regard to mandatory reporting. 2. Ensure the client is aware of boundaries, by making the client aware of these boundaries it allows in a client centred manner, that will then allow Mary to achieve self-directed positive outcomes. 3. To practice effective counselling skills – This would require us to establish a supportive, trusting, therapeutic relationship with Mary. By doing so it will let her she is in a safe environment and allows her to share her concerns. 4. Develop expectations with the client around their counselling goals. This will allow us to achieve therapeutic outcomes. 5. Seek Mary's consent to consult if deemed necessary for external referrals. Clearly explain options available to her in regard to any referrals that maybe required. 6. Duty of care is three fold:
i. To Mary, to ensure that she is safe and well. Conduct an informal mental health assessment. Assist and inform Mary in regard to help which is available and allow her to choose the most suitable options as a result of her issues as discussed in question one. ii. To her sons. There is a potential children at risk and reporting maybe necessary and interventions sought. iii. To myself: Mary's case is multi-layered which will stretch my personal resource to care for myself and my client. Good self-care management will be important as will supervision to track how I am coping with this case. Question Three: What legal issues could be present in this situation? Mary's client confidentiality may have to be broken due to mandatory reporting requirements in regard to: 1. Access Potential – Domestic Violence.
Concerns are raised because of the following
a. Mary has bruising on legs and arms and discomfort sitting, which is suggestive of physical and sexual abuse. b. Depression (mental health issues correlate with symptoms of DV) c. D&A misuse is also another potential indicator of DV
That if it is access that Mary is experiencing DV the counsellor needs to ensure safety, and or make appropriate referrals to someone who can make that assessment. An appropriate immediate referral might be a phone call to 1800 RESPECT 2. Access Mary's mental health
a. Mary may need referral to mental health team in her local area this could be done by contacting the local hospital and asking to speak with the Mental Health Intake officer. 3. Protection of minors – Concerns about the welfare and well being of the children. a. Mary has concerning presentations that appear indicative of Post Natal depression, this may impact on her ability to parent b. Mary's husband, Paul's behaviour, maybe placing the boys at threat of domestic violence. c. It maybe that an assessment will need to be conducted, this can be done through the KTS website. 4. Work, health and safety issues will need to be adhered to.
a. Mary will need to be fully informed and consent given in regard to any therapies undertaken. Treatment will need to be supervised and reported accurately. b. Client records will need to be kept accurately and securely. c. Mary is to be given out of hours support information as appropriate. d. Office is to adhere to all safety regulations so therapy space is safe to work and consult in. Question Four: What criteria would you use to assess risk in this situation? Mary is a high-needs client and I would also need to assess self-harming behaviour. 1. High-needs criteria to be used to assess Mary's need in regard to the urgency of interventions. Is her immediate health or safety at risk?
Is she immediate, urgent or stable?
2. Self-harming behaviours:
Drug and alcohol – regular and consistent intake
Mental illness – potential post natal depression
Physical injuries present – investigate source of injury
3. Risk assessment in regard to the children
Go through the DOCS mandatory reporting website.
4. Common Indicators of Abuse for Physical, verbal/emotional abuse, sexual abuse, neglect. 5. Domestic violence – Deluf wheel and taking Mary through this together, to see if she identified with any criteria 6. K10 in regard to Mary's mental health status,
Question Five: What strategies would you use to help Mary?
1. Reflection of content of what Mary has shared.
2. Explain to Mary what a crisis is.
3. Use Egan's three staged crisis model (ACAP, 2013)
4. Formulate an intervention plan with Mary.
a. Review her situation and look for unused opportunities.
i. Help with depression – refer to psychiatrist, St John of God ii. Help with managing the children and support networks
1. Women's Health Service
2. St John of God
3. Parent/twin support groups
iii. Help with alcohol consumption
1. Assess consumption
2. Referral to drug and alcohol counselling
3. St John of God?
iv. Return to work
1. Resume help
2. Further skills/education options
3. Employment websites, such as seek.com.au
4. Child care options
v. Relationship with husband
1. DV – women's support service in her area, phone number of the women's liaison officer with police service. 2. Working on marriage – marriage counselling.
b. Develop the preferred scenario
i. Take Mary to where she would like to be in 1-2 months, 3-6 months and 12 months. ii. In short term, possible cognitive and alternative solution strategies to help with dealing with her emotions and the children. c. Determine how to get there.
i. What would Mary like to address first?
ii. Support to achieve this
iii. Mary to set achievable goals and an agreed time frame for review. iv. Referrals determined and issued.
Question Six: What factors might impact on the client – counsellor relationship? Maintaining a good therapeutic relationship where Mary feels valued and supported will be extremely important as she is very vulnerable. Her situation however has multiple issues which have potential mandatory reporting requirements, such as children at risk, domestic violence, mental health, physical health and drug and alcohol issues. Mary's client confidentiality will be impacted by this and it will be extremely challenging to maintain her confidence and trust in the counselling relationship.
My duty of care as a counsellor to be transparent and honest with Mary will be impacted as we seek help for her. We will have to have good boundaries as well as clear, respectful communication to ensure we are both clear as to the reasons required for any interventions. It would be easy to have a dual relationship in this instance.
My duty of care in regard to Mary's children could potentially conflict with Mary's client confidentiality as well due to government mandatory reporting requirements. Question Seven: How might your supervisor help you work with Mary? My supervisor will help me walk a clear therapeutic path by:
1. Debriefing
2. Suggest services for Mary's intervention strategies
3. Highlight potential dual relationship issues
4. Review any goals and strategies that Mary and I have set and make suggestions
5. Review self-care strategies
Question Eight: What referral options might you consider for Mary?
1. Psychiatrist for a post-natal depression/mental health evaluation, diagnosis and treatment plan.
2. Women's Health Service in her local area for parent groups, support networks and personal physical health and any domestic violence support.
3. Information about Playgroup Association to help Mary feel less isolated and make friends with other parents.
4. Information about Twin Parent Support Groups
5. Seek Mary's consent to consult with her GP
6. 1800Respect
7. Beyond Blue for information about depression
8. Marriage Counselling
Related Topics