Rentokil Marketing Environment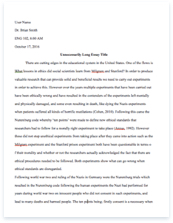 The whole doc is available only for registered users
A limited time offer! Get a custom sample essay written according to your requirements urgent 3h delivery guaranteed
Order Now
Rentokil is among the leading pest control companies in the United Kingdom; its branches are found all over the country and have a wide presence worldwide. It was formed in 1927, which makes it one of the oldest and most recognizable players in the nation. The company played an important role in the Second World War, when it was entrusted with the responsibility of safeguarding the nation's food stores against pests—a role it accomplished with much success (Rentokil Website, 2008). Rentokil's success in pest control market is, however, not determined by that noble role; it has passed many milestones since then and has become a market leader in UK and several other countries.
            Pest control in the UK, as in many part of the world, is a competitive industry with few big players and many small players that serve in localized markets. Understanding this fact, Rentokil has throughout its lifespan embarked on a serious decentralization program that has enabled it to compete aggressively with big and small players. The company has 26 branches that are strategically countrywide. These branches are completely independent from the parent firm, which enables them to make decision depending on local demand and competition instead of national outlook of the national headquarters. The market environment for all branches are however similar despite serving in different localized markets. Through measures such as decentralization and independence of its branch network, Rentokil has succeeded at developing marketing strategies that are consistent with the demands of pest control industry. The result: winning strategies and that have continued to propel this market leader to new heights in its industry. Bu how did that happen? This paper will look into several aspects of Rentokil's marketing strategies, and compare them with demands of the industry's marketing environment. The first section will investigate how the pest control industry's marketing environment affects operations of Rentokil and how the firm has overcome such challenges; the second section will focus on the company's key marketing strategies, such as 4PS and STP; whereas the third section will examine whether Rentokil's strategies are really are concomitant with those demanded by the industry. The latter section will further serve as the paper's conclusion.
Marketing Environment
            Marketing environment in an industry refers to all external issues and actors that may positively or negatively affect companies' marketing decisions and processes. These issues usually affect all companies doing business in the same industry regardless of their size, market share, age, client base among other measures. Companies have to therefore know their environment, thus stay be prepared to develop strategies that will see them through unforeseeable crisis. Marketing environment is subdivided into two groups: microenvironment issues that develop from company contacts, distributors, customers, competitors and suppliers, and microenvironment issues that crop from forces outside companies' contacts such as public policy, economics, social trends and technology.
Microeconomic Issues in Pest Control Industry
            First, pest control industry has to deal with changing customer demands due to changing needs, tastes and choices. Some customers are little ignorant about the role of the industry; some cannot differentiate between pest eradication and control. They expect pests never to appear again in their homes after the first spraying, but this never happens. Companies thus have a task of educating their clients. Secondly, industry players have to rely on reliable suppliers so they can serve clients effectively. Poor supplier chains could affect company activities in service industries such the pest control. Players in the industry have to also consider their competitors' role in shaping the marketing environment. This is one of most important understanding they should have so they can increase customer base, which would lead to bigger market shares and larger profits.
Microeconomic Issues in Pest Control Industry
            External forces that could affect marketing environment in the pest control industry could include change in public policy over use of certain pesticides. Some pesticide could be in use for sometime only to being dropped by authorities for public safety reasons. Pest control companies could also be launching the use of a new pesticide albeit resistance from consumers, which could lead to, maybe, increasing cost of the previous pesticide. Secondly, economics of the industry could change due to changes in production costs of their inputs. It would be hard for companies to drastically increase prices charged to clients immediately due to consumer price sensitivity. The lag between increased input cost and prices charged could mean losses to the companies. Third, technological changes could make it easy for consumers to administer pest control themselves. This could lead to companies loosing market, and face decreasing revenue.
Rentokil STP Strategy
STP refers to firms' strategies of segmenting its market so it can design products that will address different customer needs, targeting specific markets, and prioritizing which markets segments to target (Mishra). Rentokil has a done a good job of using STP in each of its branches to serve different clients needs. The independence accorded to each branch affords the company the flexibility choosing right strategies that apply to each branch other than developing a national wide strategy. Most of this work is left to branch management through clear communication from national headquarters. Rentokil's STP model is stipulated in the sub section below.
Segmenting: Rentokil has segmented its market into consumer two parts: commercial clients and residential clients. Each branch has both segments, whose size depends on the number of clients; most city establishments have bigger commercial departments, whereas those in residential areas have larger residential sections. These segments are further devided to smaller divisions to serve clients better. For instance, the residential section has those clients who have Rentokil employees spray their residencies. Rentokil therefore provides equipment, supplies and labor to do the job; the same is done bigger commercial clients. Some individuals and small enterprises prefer to do the pest control themselves. Rentokil serves this subsection of the market by selling supplies and advising on equipments to use during spraying duties. The company has further developed several products for easier usage in lower segment of their market.
Targeting: Defining Rentokil's target market is little of an uphill task because the company seems to be everywhere, in homes, schools, hospitals, industries, and even in government offices. The company has been there for a long time to an extent that it has been associated with pest control in the nation. It has used its key competence of experience and well known and trusted brand name to deliver to existing customers and gain larger market shares. This key competency is the ability to deliver promises and integrate technology in its processes. This has enabled the company to ever venture into new markets before its competitors. For instance, whereas most of its competitors get supplied with pesticides and other materials, Rentokil embarks on research and development of pesticides to be used in its pest control processes.
Positioning: Rentokil has succeeded at positioning its products and services as the best choice in pest control business. Generational improvement of Rentokil products has resulted to setting op the standards for the industry; measures taken by Rentokil become the most commonly preferred by both clients and competitors. Further, availability of Rentokil products and services makes it easy for clients moving from one place to another to not worry about looking for new pest control companies. The result: clients moving from one location to the other will always expect and receive same quality service from Rentokil representatives. One can even argue that the company has positioned itself in the minds of many customers and its competitors alike that what it does is what should be done in the industry. The company has in recent decades expanded globally carrying its success in the UK with it. Nothing exemplifies the near perfect positioning than its 4Ps of marketing, product, place, price and proportion.
Product: Rentakil's success in one side of its business has always led to the establishment of other lines of business that have opened new markets and new opportunities for the company. For instance when it succeeded in controlling pests in the UK and finally had created a long gap between it and competition, Rentokil conquered the market of pesticides by starting to manufacture its own pesticides and cleaning products. This meant lower supplies cost in its pest control business, which further edged competitors away. It then started supplying the cleaning and pesticide supplies to its lower end market of residential and small commercial clients. This new product line of self spraying was received well by the market.
The company then started to bundle its services and products together, that is, providing services using its own supplies in its upper segment of the market. Due to the popularity of its manufactured products, Rentokil decided to use wider distribution channels so as to cut cost and ensure wider supply to the lower segment (residential and small commercial enterprises) of the market. It therefore produced for the mass market and sold in supermarkets and other general stores. This was a market that had never been exploited or created by a pest control establishment. Competitors later followed suit but not before Rentokil had acquired larger market share. Rentokil label is largely regarded as the industry standard that has been cultivated for over 80 years, a really hard nut for competitors' products to follow.
Price: Rentokil operates in a very competitive market, where sellers and buyers are price takers. This makes the pricing decision for its manufactured products and services to be competitive alongside those of rival establishments.  Producing manufactured products for the mass market necessitates the use of economies of scale, which reduces cost per product and therefore decrease overall prices paid by the consumer—in this case Rentokil's lower market segment. At the upper end of its segmented market, Rentokil is able to bundle its products together and eventually charge lower than competition, thus retain its market leader position. The selling of its products as a bundle to big account clients has not been received well by competitors who have once often accused the company of monopoly behavior, which has resulted to several investigations by United Kingdom's antimonopoly authority (Competition Commission). Some investigations resulted from the company's failure to supply competitors with its pesticides, which they believed helped to keep Rentokil's costs low yet it received excellent reviews of its services by all classes of consumers. This has not stopped the company from innovating new ways of concurring new markets for its products.
Place: Rentokil products are virtually available and accessible in all parts of the country. Manufactured products can be found in almost all supermarket chains and general stores countrywide. Most can actually claim that competition has not been able to catch up with markets that Rentokil has been able to serve, and that no market being served by competition that Rentokil is not already serving. This availability creates a scene of reliability among consumers. The following Five C's exemplifies further how Rentokil is using marketing strategies to place itself and its products on a winning streak consistently:
Company: As a big corporation, Rentokil is able to use its huge financial base to place its products in places that are easily accessible by its clientele that its small competitors would. This is an advantage especially when it is launching new products or re-launching old ones, because it can create a instant awareness through its systems that have been in place for eight decades.
Customers: The Company's ability to service and sell products to commercial establishments, residential and through consumer products ends up creating a huge following whose loyalty has been growing since its inception. Being served by such big corporations that has out competed other player makes it hard to consumers to switch pest service providers.
Competition: Rentokil has huge advantage of placing its products more strategically compared to its competitors, most of whom are small and localized. These companies could claim to have a one-on-one contact with clients, a fact that Rentokil could deflate by claiming that efficiency created by its many branches has given it a customer touch edge, too.
Cost: Rentokil has a lower fixed cost because of its ling time in the business. Variable costs are also reduced by the economies of scale enjoyed by the company. This places its products at an advantage compared to competitors.
Channel: The Company uses several channels of distribution for its products depending on the market segment that certain products and services are targeted at
Promotion: Despite being in existent for close to a century, having a trusted brand and cult of a following, Rentokil uses aggressive campaign channels to markets its products. It's currently using the internet to popularize its brands. The internet is also being used to educate clients on company services, preventative measures of pest control that would reduce their costs. This new tool would be effective in the company's promotional efforts as many consumers have becomes user of the system for most of their information needs.
The Conformity of Rentokil's Strategies with Market Environment
Given the above analysis, it leaves no doubt that Rentokil has utilized the methods that have addressed the market environment demands of the pest control industry. It has been able to wither microenvironment issues through excellent brands that have drawn some cult like following. The microenvironment issues have been seen-off through its wider presence in the market which spans over 80 years, which has given it ample experience on how to deal with them. The company has been a market leader no by mistake but by hard work and dedication to its customer base that keeps expanding.
References 
Competition Commission. 7: Conclusions. London: United Kingdom Competition
Commission, 1987.
Mishra, Sam. A Business Strategy Portal for One and All: STP – Segmenting, Targeting,
Positioning.  Massachusetts Institute of Technology. 26 February 2008. <http://www.franteractive.net/STP.html>
Rentokil Initial Plc. (2008). About Rentokil. Retrieved on February 26, 2008, from
<http://www.uk.rentokil.com/about-rentokil/about-rentokil.php>
Related Topics