Religious Discrimination and Racial Harassment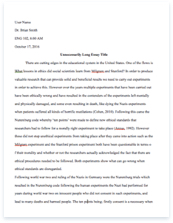 The whole doc is available only for registered users
A limited time offer! Get a custom sample essay written according to your requirements urgent 3h delivery guaranteed
Order Now
Case Discussion Questions
1. Identify and describe the specific issues Maalick encountered in the workplace. Do the actions of other workers at Treton represent discrimination and harassment? What elements of law are important for Treton to consider?
Maalick encountered religious discrimination on several occasions while at work. The first instance was when he requested vacation for a religious event and his manager was reluctant to grant the request because of his religious beliefs. According to Title VII of the Civil Rights Act of 1964 employers are required to "reasonably accommodate the religious practices of an employee or prospective employee, unless to do so would create an undue hardship upon the employer" (Federal Equal Employment Opportunity Commission, 2015 para 1). Reasonable accommodations may include flexibility in scheduling, job reassignments, or voluntary substitutions. (EEOC, 2015) Although the manager eventually granted the vacation request because he questioned Maalick about it when it would not cause the company undue hardship would be considered religious discrimination. After Maalick changed his name he experienced teasing about his religious choices from his co-workers and his manager. This created a very hostile work environment for Maalick.
The abuse that Maalick endured is considered religious discrimination and harassment. It is illegal to harass someone because of their religious beliefs. According to the Federal Equal Employment Opportunity Commission (2015), "harassment includes offensive remarks to a person about their religious beliefs" (EEOC, 2015 para 5). The law does not prohibit simple teasing or mocking however when it becomes so severe that it creates a hostile work environment for the employee it is considered religious discrimination and harassment. (EEOC, 2015) Treton must consider that the company could be liable for civil actions by the commission, attorney general, and the victim if they allow the practice to occur. In addition, criminal charges can be brought against the accuser by the commission or attorney general. 2. Evaluate the actions of HR director, Marta Ford, in response to Maalick's situation. What could she have done to prevent the situation and what more could she do to ensure that this type of situation does not occur in the future?
When Maalick originally went to Marta Ford he spoke to her about the questions regarding his religion his co-coworkers had been asking. Rather than disregard his concerns she should have been proactive in addressing the issue rather than waiting until it got worse. She could have held a meeting with everyone in the facility and reminded them of the company policy regarding harassment. According to Gomez-Mejia, L., Balkin, D., & Cardy, R. (2012) companies that are proactive toward issues are better prepared to deal with future problems. Had she done this the issue likely would not have escalated to the point that it became a hostile work environment for Maalick. To prevent the situation from happening in the future Marta Ford could provide additional training to all employees and require annual retraining so that all employees and management are aware of company policies. 3. How would you characterize Clive Jenkins' behavior and response to this situation?
As a member of management Clive Jenkins is responsible for boosting employee morale to ensure that company goals are met as well as ensuring that the employees he supervisors follow company policies. In order to identify policy violations Jenkins must be well versed in company policies. By allowing other employees to play jokes on Maalick he is encouraging bad behavior and putting his own liability as well as that of the company at risk. His lack of good decision making places his management abilities as well as his ethics in question. Jenkins touts himself as being a religious man however his behavior doesn't reflect that. The bible teaches us that we should not judge others rather we should love them with the same standard that Jesus loves us. This is concisely articulated in Galations 3:28 where it clearly states that all of us are the same with Jesus. Clive Jenkins should have been an example for professionalism to his employees. 4. What resolution to this situation might Judith Dixon suggest?
Judith Dixon may suggest that all employees complete a diversity training program. According to Gomez-Mejia, Balkin, & Cardy (2012) "diversity training programs teach supervisors and managers how to manage and motivate a diverse workforce and employees are taught how to recognize and respond to situations in the workplace" (p. 148). Dixon may suggest development of programs that will encourage a culture of respect among employees. According to Deadrick, McAfee & Champagne (1996) "a "cultural" approach to dealing with harassment in the workplace would concentrate on getting employees to view the adoption of anti‐harassment, or mutual respect, goals and procedures as a choice made by them to improve the quality of their working environment" (para 7). If the investigation reveals that Jenkins failed to follow company policy Dixon may suggest he be reprimanded. 5. What are the broader implications of this situation for Treton? What type of organizational review might Dixon initiate or suggest from a corporate perspective?
Judith Dixon may suggest a full investigation of Maalick's complaint that includes interviewing Maalick, Clive Jenkins, Marta Ford, and other co-workers that work in the department. Dixon may want Ford to schedule a meeting with Maalick to discuss temporary mitigation options while the investigation is on-going. This may include allowing Maalick to transfer to another department under a different supervisor or transferring him to another geographical location within company. Treton is required by law to investigate any formal complaints of discrimination or harassment. According to Salin (2009) "responding to harassment is thus a matter of organizational discipline, with the aim of modifying harasser behavior, protecting the target and deterring other organizational members from engaging in similar conduct" (Salin, 2009 para 8). Counseling should be provided to Maalick at the expense of the company.
References
Federal Equal Employment Opportunity Commission. (2015). Religious Discrimination. EEOC. Retrieved from
http://www.eeoc.gov/laws/types/religion.cfm
Federal Equal Employment Opportunity Commission. (2015). Facts about Religious Discrimination. EEOC. Retrieved from http://www.eeoc.gov/eeoc/publications/fs-religion. Gomez-Mejia, L., Balkin, D., & Cardy, R. (2012). Managing Human Resources (7th ed.). Upper Saddle River, N.J.: Prentice Hall. Deadrick, D., McAfee, B. & Champagne, P. (1996). Preventing Workplace Harassment: An Organizational Change Perspective. Journal of Organizational Change Management, 9(2), 66 – 75. Salin, D. (2009). Organizational responses to workplace harassment. Personnel Review, 38(1), 26-44. Retrieved from http://dx.doi.org/10.1108/00483480910920697
Related Topics