Relationships That Are Built On Trust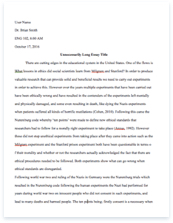 The whole doc is available only for registered users
A limited time offer! Get a custom sample essay written according to your requirements urgent 3h delivery guaranteed
Order Now
When it comes to relationships with our partners, building trust is always the key in order for it to become successful. Without it, there is a growing mindset between both parties that whenever one goes out, the other left at the house would wonder what is going on when he/she is not with the partner and could not resist thinking of infidelity. With this on hand, the notion of a cheating husband/wife or a cheating boyfriend/girlfriend is always going to be an argument if trust is not built through the relationship. Essentially, you can only have one partner at a time, but there are billions of people around the world and there are billions of chances of being tempted by one of them (in one way or the other) to have an affair. With those numbers, it does make sense for someone who would doubt his/her partner about the likely event of committing infidelity most specifically if there is no trust built within the relationship.
So, with that mindset of doubt, what should we do with the relationship and create a cloud of trust? Well, first of all, communication is the best key for both partners. It is an essential gesture which is typically ignored by most nowadays. Without communication, a strong misconception of hiding something from the other side will be inevitable. Small conversations also help and could create a routine of knowing each other's activities from time to time. Little things like that could eventually help in creating ease in conversations and probably build a tower of trust. After all, communication can bring more information and will help one to know his/her partner better than ever before. It is the key to understanding a certain human's ways, values and means. Humans are built to be unique from others, and they should be understood through communication. Yet, for some cases, there are still people who cheat, so why is that?
Well, there are really some people who couldn't resist, get easily tempted or it is just plainly natural for them to have a tendency to cheat on their partners. So what can we do to these people? Nothing actually, it will just be a matter of a stronger cause of action – leave and let them be. They have to realize that what they are doing or have done is wrong and disrespectful to the concerned partner. It is just not right and they have to understand that. Emphasize on the point that playing with relationships is not an acceptable thing to do – whether it be emotionally, mentally or even morally. Creating and nurturing relationships should not be a burden. It should be enjoyed and allowed to savor the moment with each other. It should be as simple as that. There should be no more complications, and if there are, conflicts will still happen but must be resolved in the soonest possible time and never allowed to go on longer than they should.
Related Topics