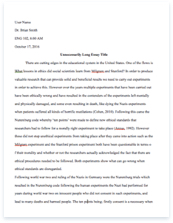 The whole doc is available only for registered users
A limited time offer! Get a custom sample essay written according to your requirements urgent 3h delivery guaranteed
Order Now
Introduction
David Osborne and Gaebler's political explicit ideas portrayed in their best selling book Reinventing Government reached to the American public at the opportune moment. This was an era when the political class was getting suspect. The confidence was vanishing into this air, increased taxes made things even more haphahazard, insecurity and increased crime rates were rampage on the streets, chunks of indisposed littered waste was evident and many others.
The implicit of such a tale was however manifested by poor voting statistics, unquantified tax evasions and lack of government initiative to salvage the anomaly. During this age of political crisis, Osborne and Gaebler sort to offer an alternative model, a conduit that carried solutions to these conundrums of the governance government in America. They argued that governments have always forgotten their basic principle that thrives them through into power.
That government's sole prerogative is to serve the people. They note that the mode of operation of governments in our contemporary society is what constitutes a major disaster. The complexity of governments in their bureaucratic compositions has been a stumbling block that inhibits progress on any scale. This has primarily manufactured government innovations that have a higher failure rate, effortless multiplications that are non-replicative in nature and the ultimate end has been low yields.
However, fundamental anomalies bedeviling governments transcends beyond the administrative style as depicted by the two authors. What makes governments to fail is primarily policy congestion, which should prompt not only managerial restructuring but thrashing disinvestion regardless of the expenses.
Why Reinventions Don't Spread
Enormous replication has been characterized as the viable market litmus test for impeccable innovation. Radical diffusion such as the innovative 911 emergency service, vanity license plates and local community development corporations. According to the two, government reinvention should focus on the unsold merchandise. Osborne cites with mushrooming examples, like the St Paul Phoenix's experiment for garbage collection and disposal and Sunnyvale's budgetary bureaucracy as some of the successful innovations. Osborne indicates that public innovation can be remotely proficient and long lived while flourishing.
Empirical Data
Research was carried in various cities where 6,300 persons from disadvantaged background were surveyed randomly where the former acquired new benefits. This was conducted by Manpower Demonstration and Research Corporation (MDRC) an organization that is an authority in testing and analyzing social welfare reinventions. The results for men and women indicated unsatisfying and complete failure.
Critical Analysis of Innovation
A principal reason why public innovations have not materialized effectively is the mere fact that the bureaucratic nature. Essentially what gets diffused is rather not integral to the innovators, but rather what is more crucial to the adopters. Since most politicians only scheme how they get back to power, diffusion strategy should therefore include enhancing favorable conditions that warrants politicians access to opportunities for political benefits.
Osborne and Gaebler are emphatic in their accurate accounts of bureaucratic propensity and the electoral matrix. They however remain not clear about the inadequacy of most innovations that stretch far beyond political barriers. The implicit is indicative of a promising innovative achievement if objectively analyzed.
The most volatile evaluations have been aping the scientifically standardized experiments, which exhibit attributes with clear identification of the tries innovation and amorphous assignment of objective issues. The resultant enhances concrete similarities between control and experimental clusters by curtailing the invasion of unintentional bias.
Consequently such evaluations are hard to achieve since they are complex to design and exorbitantly costly. Amorphously controlled evaluations have been embraced as popular welfare reform reinventions. Such experiments has not augured nicely since their results have been much less than radicalism.
Virtually net benefits have not been featuring on the threshold of statistical validity; have been classified in minute single digits. It's true that some social-welfare re-definition resulted from formal tests that exhibited negative statistical results. Osborne however champions privatization as the best managerial reinvention with the optimum potential. This is basically the paradigm shift of public properties and functions into the hands of the private entities.
According to their perceptions, privatization hinges on a strong platform that enhances competitive bidding there by ensuring, accountability of the procurement procedures, recuperating of public waste collection services that facilitate growth and efficacy of governance.
Osborne and Gaebler offer a viable discussion of outsourcing public bureaucracies, despite the strong opposition the models receive from the public and the skeptical benefits it wields.
It is however agreeable by authors that the power that facilitates contracting out results from the potentiality of the competitive market economies.
By basing the efficacy of private procurement on the competition, beneficial contractors can deliberately facilitate a lowball bid that spontaneously escalates in regard to the market volatility to scare their competitive partners away. This culminates into big-rigging, circular bidding and block allocations.
And the influence of organized crime, on both contracting firms and trade unions, is notorious in such fields as waste collection and disposal, sewer and highway construction, and the supply of concrete, asphalt, and other road materials. Both the private firms and the public structures experience rampant corruptions that are political instigated. Dinner parties have been integrated centrally to lure most of the procurements tenders awarded by both the private and the public sectors.
Safeguarding the government from corrupt and biases ness creates substantial public loses. Enhancing of integrity of contracts, public officials vigilantly scrutinize most bidding processes from scratch to completion. The scrutiny process inflates budgetary and administrative burdens that are normally included in the bidding procedures. 
Conclusion
The government has been nationalized and reinvented as vanguard. Its scrutinizers are frontier of military establishments; its custodians confer powerful welfare state and legions of environmental observers, have all been invaded by thinks tanks who only harbor a diversified objective of policy monopoly and public function patronage. It is also true that many policy organizations have been streamlining government inefficiencies, although this has not an impeccable reason that has public functionality.
The course of modern governments cannot be ratified and also its effortless budget expansion and standardized invasions cannot be checked. This can only be realized if its objectives are reflected vividly. Government largesse's can therefore not be curtailed through minor reinventions but only through opulent disinventions.
References:
Osborn. D. & Gaebler.T. (1993). Reinventing the Government; How the Entrepreneurial Spirit is Transforming the Public Sector.
Related Topics