Reflection on academic development course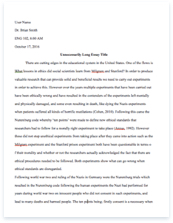 The whole doc is available only for registered users
A limited time offer! Get a custom sample essay written according to your requirements urgent 3h delivery guaranteed
Order Now
The reason for undertaking this assignment is to reflect up on my experiences and feelings during the Academic development module and how much it influenced in my career. Reflection is about reviewing an experience by analyzing, describing and evaluating and also understanding of what it means to be a practitioner (Rolfe, 2011). Continuing professional development (CPD) is very essential in health and social care for high quality patient care. I have decided to enroll for this course because the health care system is constantly developing and more research evidence emerges and also nurses are taking on more responsibility. John (2004) suggest that a structured reflection model is important to a practitioner to assess the depth of reflection which is necessary for learning through experience. This will allow to encourage self-awareness and personal growth in professional life.
I am using Gibbs model (Gibbs 1988) reflective cycle to complete my assignment as I found it clear and precise and enable me to improve my practice. The reflective process divides in to six stages such as description, feelings, evaluation, analysis, conclusion and action plan. Stage one of Gibbs (1988) model of reflection is about describing the event. The academic development course is the first learning module I am undertaking in England. This module is essential for me to obtain further higher level education as I did my education and training in overseas. Academic development module enable to develop the skills to access information and management from different sources. This also demonstrate academic thinking and writing, referencing, lifelong learning and reflecting up on it. The module also explains the literature search and produce a 3000 word assignment to discuss minimizing risk to patients and clients for future practice. The next stage of Gibbs (1988) model of reflection is about my feelings and thoughts.
I was quite nervous and anxious about the course as I was concentrating more on the negative things and not thinking about the positive side. I was unable to participate in any formal academic studies due child care issues and therefore I have missed so many opportunities for further studies. I did not know what to expect on my first day. At first I found it difficult to understand the information my tutor has provided as I have qualified in overseas and not familiar in writing essays and reflections. I was worried that my skills in information technology (IT) is not adequate and also need to improve my writing skills as English is not my first language. Evaluation is the third stage of Gibbs (1988) model of reflection. The gentle approach of my tutor made me feel relaxed and comfortable in the classroom. I have managed to find time to do my learning effectively with the support of my family and always used the valuable feedback from my friends and tutor.
My main weakness would be not thinking in an academic way due to lack of experience and knowledge in critical writing. According to Cottrell (2005), critical thinking can be a slow process because it is precise and the good skills will save you time as you learn to identify the most relevant information more quickly and accurately. The graduate skills workbook and assignments were definitely a great way to evaluate my skills and find out which areas I need to develop further. The beginner's workbook was extremely helpful to discover how to search for information using various data sources. The spider diagram made me aware that searching properly in depth about a subject will result in better rewards in long run. Library tour helped me to find out how to access books and journals. Group discussion assignments were a great way of sharing and listening to the ideas and communicating with others in the group.
I have used blackboard to check for course information and documents and also for reference materials. Turnitin is a great way for originality check. Tutors feedback and the tutorials enabled me to write a structured reflection model of essay and also made me to self-assess my strength and weaknesses. Stage four is the analysis in Gibbs (1988) reflective model. As a beginner to this course it made a huge impact in analyzing and identifying my strength and weaknesses and also made me think where I should have improved most in my learning development. Reflecting up on this module enable me to identify the areas of practice that are lacking (Johns, 2000). While gathering evidence to complete the assignment about risk management, I have realized the lack of knowledge I have in my area of practice and the importance of continuing professional development. The Nursing and Midwifery Council (NMC) Code of Professional Conduct (2002, section 8) states that as a nurse 'you must act to identify and minimize the risk to patients and clients'.
I have gained more confidence in undertaking a literature search with reference in my area of practice about minimizing risk to patients and clients'. This course made me think about how to evaluate and develop self-awareness to myself and become a better nurse in my clinical area. According to Taylor (2006) a positive reflection style is required to value myself and develop a better career. In conclusion my reflection skill has developed by using the Gibbs (1988) model. This module made me think positively in achieving and developing the professional requirement which is essential for my clinical practice. My level of awareness enhanced in evidenced based practice whilst searching through different articles, books and journals in order to complete the risk management assignment. I am more confident and creative in my critical reading and writing and competent to undertake any courses in the future.
As a registered nurse, I have recognized that reflection is an important learning experience as it enable us to learn from our experiences (Kolb, 1998) and it definitely enhanced my personal and professional development. Within my action plan, I will reflect up on what I have learnt from writing the essay in terms of minimizing risk of venous thromboembolism in patients and areas in which I work. I will also initiate discussion related to this topic with my colleagues. I have completed the VTE e-learning. After the discussion with my ward manager, I have conducted teaching session for the health care professionals to raise awareness of the importance of risk assessment and the prevention strategies to reduce evidence of VTE.
Wider reading and research is necessary to understand this further. I have already enrolled for mentorship course followed by this module. My future plan is to do a degree course either in nursing or midwifery. I am a dementia champion in my clinical area of practice and attending variety of related workshops and meetings regularly. I will need to complete my Portfolio in order to start the degree course. I will also need to choose further courses and workshops to continue a safe clinical practice.
References
Cottrell, S. (2005) Critical thinking skills. Basingstoke: Palgrave Macmillan. Gibbs, G. (1988) Learning By Doing: A guide to teaching and learning methods. Oxford Brookes University Further Education Unit. Johns, C. (2000) Becoming a Reflective Practitioner: A reflective and holistic approach to clinical nursing, practice development and clinical supervision. Oxford: Blackwell science. Johns, C. (2004) Becoming a Reflective
Practitioner. 2nd edition, Oxford: Blackwell publishing. Kolb, D.A. (1984) Experiential learning: Experience as the source of learning and development. Englewood cliffs: Prentice-Hall. Nursing and midwifery council (NMC). (2002) The NMC code of professional conduct: Protecting public through professional standards. London: Nursing and midwifery council. Rolfe, G (ed.). (2011) Critical Reflection in Practice: Generating knowledge for caring, 2nd edition. Basingstoke: Palgrave. Taylor, B.J. (2006) Reflective Practice: A guide for nurses and midwives. 2nd edition. Berkshire: Open University Press.
Related Topics