Readiness for First Grade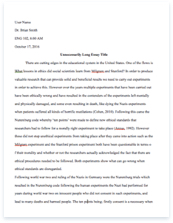 The whole doc is available only for registered users
A limited time offer! Get a custom sample essay written according to your requirements urgent 3h delivery guaranteed
Order Now
I would like to welcome you and your child to first grade! This newsletter serves to inform parents on developmental stages and milestones related to first grade students, indicators showing readiness to learn, key goals for success in preparation for first grade, activities and strategies to ready students for learning in the first grade, and concepts and theories that support readiness for first grade. I hope you find this information helpful and useful as your child transitions from kindergarten to first grade.
Developmental Stages of First Graders
From birth, children learn at a swift rate. They need support to thrive and grow both cognitively and socially. This support includes good nutrition and health care for their developing brains and bodies; loving attention and nurturing from parents and caregivers to help them develop self-esteem and healthy relationships; and stimulation through language, play, and learning to master speech, listening skills, and understanding their relationship to the world around them (The Colorado School Readiness Indicator's Task Force, 2004). All of this works together to prepare children to enter school ready to learn and succeed. There's a lot of variation in the pace at which kids develop skills throughout first grade. Your child may meet social and emotional milestones before physical milestones or vice versa (Morin, n.d.). A child's school readiness is based upon his or her maturity and the skills they have mastered. It is critical that a child's education address all domains of child development including: physical well- being and motor development, social emotional development, cognition and language development (Child Trends, 2000).
Identifying Readiness for Learning Indicators
A lot of learning happens in kindergarten. Once kindergartners become first graders, they're expected to hit the ground running. Some of the skills they need are social, such as listening and taking turns, and some are academic (Morin, n.d.). Although some skills will resemble those your child learned in kindergarten, keep in mind that 1st grade is mostly about mastering lessons previously taught. Children's cognitive skills in first grade allow them to begin exploring the world to find answers to many questions. Cognitive development refers to knowledge of properties of particular objects, as well as social conventions, such as assignment of particular letters to sounds, and knowledge about shapes, spatial relations, and number concepts (Child Trends, 2000). Children will start developing the skills to reason and think logically. Language empowers children to participate fully in an educational program, providing them with tools to interact with others and to represent their thoughts and feelings (Kagan, Moore, and Bradecamp, 1995).
Verbal language skills include listening, speaking, and vocabulary while emergent literacy includes print awareness, story sense, and writing process (Child Trends, 2000). They will use what they hear and read, not just what they see and do. Children should be able to read several sight words; words they see frequently and can read by sight, not by phonetics. They should also have the ability to sound out and read other words. Children entering first grade will have a better sense of time and understand increments of time. Children will begin to show learning strengths. By this age, children may use language in long and complicated sentences to tell about past, present and future. He may start combining spoken language with reading and writing this year. First graders typically begin using language for writing as well as speaking. First graders may seem more independent, but they still need your emotional support and approval. First-grade social and emotional skills are an interesting mix of independence and an increased need for your attention and approval. By age 7, kids typically start to understand that friendships aren't something they can control by themselves. That may make them a little anxious.
Activities and Strategies to Help Students Get Ready for First Grade
There are several activities and strategies that can be utilized in order to better help your child prepare for first grade. Please cooperate with your child in the following approaches to help him/her get ready for learning and success in the first grade. There are several basic skills that will be helpful to children in first grade. Knowing how to write his/her full name, counting from 0-100, sipping jackets and pants/skirts, and buttoning and snapping clothing are all helpful skills. Practice these at home to help your child to transition smoothly upon beginning first grade. Make sure your child gets a good night's sleep. Children need to get adequate sleep at night. This will help insure that your child feels awake, refreshed, and ready to learn each day. Create a routine to help ease back to school anxieties and jitters. Start your routine before school starts so your child will have an easier time getting ready for his/her day. Make sure all school essentials are ready and waiting so your child doesn't feel rushed during the morning before school.
Children need energy to power their bodies and brains. Preparing and offering nutritious snacks and meals will help insure that your child is more mentally awake and ready for his/her day. Early, regular reading to children is one of the most important activities a parent can do with their children to improve their readiness for school; to serve as their children's first teacher; and to instill a love of books and learning (National Educational Goals Panel (NEGP), 1997). Reading to children is related to positive outcomes including language development, emergent literacy and reading achievement (FIFCFS, 2003). These are just a few strategies and ideas to help your child get ready for first grade.
Supporting Theories, Principles, and Concepts
The readiness indicators mentioned can be supported by the principles, concepts, and learning theories of psychologist Benjamin Bloom. In the 1950s, Bloom led a group of researchers to create a cognitive learning guide regarding the process of understanding information (Davy, 2010). Each level is based on the preceding level, similar to a staircase. Bloom's levels of learning are as follows:
Level 1: Knowledge. This is essentially memorization. A child has been taught the concept and simply needs to recognize it. An example of this is being able to repeat numbers.
Level 2: Comprehension. The student understands what the concept means. He/she understands that a number stands for an amount. For example, 100 stands for the total number of pennies in a dollar.
Level 3: Application. The student can come up with examples of use of the concept. For example, he/she can create his own math problems, though he/she likely won't know the answers to the problems he/she devises.
Level 4: Analysis. The student can break down ideas and think of them in ways that weren't initially introduced. This is the level where unseen math problems can be solved.
Level 5: Synthesis. The student can apply concepts to new situations. An example of this is using addition in real like. He/she can add the cost of a lollipop and a juice pouch to see if he/she has enough money to purchase them both.
Level 6: Evaluation. The student is able to judge what he/she has been taught and decide whether it's right or wrong. An example of this is checking over completed subtraction problems to make sure the problems are answered correctly.
By giving your child a new concept within his/her mental limitations, you can watch him/her progress through Bloom's levels of learning. To help give his/her learning a boost, you can recognize where he/she falls within Bloom's levels, then question him/her in a manner that requires evaluation, such as asking him/her to judge whether learning addition and subtraction are useful (Davy, 2010). This helps a child move from the rules of addition and subtraction, towards thinking about how they can be used, and deciding if, and why, they are important.
Related Topics