Reaction Paper: Front Office Services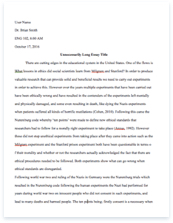 The whole doc is available only for registered users
A limited time offer! Get a custom sample essay written according to your requirements urgent 3h delivery guaranteed
Order Now
"To be a good salesman requires an assertive personality that is credible and pleasant" – a statement that which summarizes the chapter. In this chapter, it deals with all the skills expected from front desk personnel in order to create good will and continuous patrons in the industry. Creating good will and continuous patrons has been a great challenge for the hotel industry nowadays. The difference somehow is on the way how each industry strategizes in dealing with their clients. This chapter basically provides the "know-how" for the front office personnel in particular with the salesmanship and guest relations. Selling can be in any forms – it can be through personal contact or through telephone. I personally agree that it is indeed difficult to sell an intangible product than selling a consumable good which can be sampled or tried.
One should be able to have a good communication skill to persuade customers. It should also be noted that to know guests' needs, one should first know what guests they are having. In this chapter, it seems that guests are distinguished according to their needs: the Price-Conscious Guest, the Undecided Guests and the Impatient one. Guests should be distinguished, I believe in order that front desk personnel will be able to accommodate them properly. Attending to their queries properly, giving them proper feedback of the services of the hotel and handling unexpected occurrence of problems at ease will give the guests satisfaction. It is necessary of a front desk staff to know more about what the company is offering in order to be able to sell/up sell the hotel's product and services.
A front desk staff plays a vital part in the industry as he is the main receiver of the revenue generation activity of the hotel. It is also in the front desk where up selling conveyed and persuaded. It is suggested further, as one of the effective marketing tools, to up sell rooms and services to increase revenue for the company. THERE is a successful salesmanship when effective communication takes place. Communicate with clarity, credibility and sensitivity. It is also the primary duty of the front desk to deal immediately with guest concerns and complaints and try to
offer alternative solutions to concerns and complaints.
Related Topics