Radiology report for DENNA MARTINEZ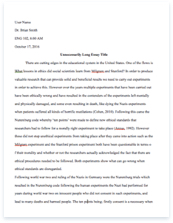 The whole doc is available only for registered users
Pages: 1
Word count: 213
Category: Medicine
A limited time offer! Get a custom sample essay written according to your requirements urgent 3h delivery guaranteed
Order Now
Admitting Physician: Sheila Goodman MD
Procedure: Colon, Lumbar Meyelogram and post Meyelogram CT
Date of Procedure 5/26/xx
Clinical Information: Colon pervious CT evidence of disk bulging. Patient with lower back and right leg pain.
Lumbar puncher was done by Dr. Goodman water sulibal contrast media was instilled into the subarachnoid space after obtaining lumbar meyelogram films, the patient was moved to CT scanner where angle cuts were done at all levels, The images where recorded with bone and soft tissue technique.
The L1-2 and the L2-3 are unremarkable. The L3-4 does show some facet arthropathy on the right with some spurring on the interior aspects of the right facets. There is some relative narrowing of the entire canal at the L3-4 level due to this spurring, some parmanete of the ligamentum flavum, and slight disk bulging.
The L4-5 level reveals changes of moderate facet arthropathy with again relative stenosis of the canal on the same basics as above. The lumber sacral level revels facet arthropathy changes, mild degree, with no defent disk ambulating or remarkable degree of disk bulges.
Impression: CT scan showing facet arthropathy changes at lower 3 interspaces, most marked at the L4-5 level relative stenosis of the canal at the L3-4 and L4-5 levels due to facet arthropathy, some ligamentum flavum prominats, and low grade disk bulding.
Related Topics