Purpose and Background Study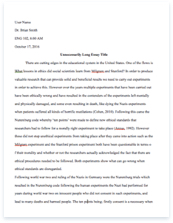 The whole doc is available only for registered users
A limited time offer! Get a custom sample essay written according to your requirements urgent 3h delivery guaranteed
Order Now
1.1 PURPOSE AND BACKGROUND OF THE STUDY
Kendra's Driving School is one of the driving schools established in Muntinlupa City. It is owned and operated by Ms. Kendra Baliling. The school is located near the Land Transportation Office (LTO), Muntinlupa City. It was established in 2003 when the owner was given a car by her father which car she actually used in starting up the school. Despite its location, being near the LTO, it remains not popular to would-be clients. The company does not utilize the website to advertise itself, instead it uses only fliers to have itself known.
The purpose of this study is to provide Kendra's Driving School its own official website so it could reach a wider base of clients in the Philippines. 1.2 THEORETICAL FRAMEWORK
A website is a collection of web pages (documents that are accessed through the Internet). A web page can contain any type of information, and can include text, color, graphics, animation and sound. When someone gives you his/her web address, it generally takes you to his website's home page. From the home page, you can click on links to reach other sections of the site. Why do people visit a websites? Generally, people look at websites for two primary reasons – First, to find information they need, and second, is to complete a task. In today's business environment, a website is absolutely necessary. It provides an avenue for people to find you and find out more about you. Unfortunately too many businesses take the wrong approach on how to build and market their websites. Most companies stop their website development once the site is developed, and then move into marketing mode. The website becomes another product they have to market, rather than building a website that is the marketing vehicle for their products and services.
We talk about website promotion quite a bit, which we understand is the process of getting the site visibility on the search engines, but getting people to the website is not the end goal. The website is just another something the business must have in order to do business, but it never fully succeeds in being a tool that works for them to generate business.A website is a means of communication, and it is only successful when its message is received by the intended user or recipient. The main thing to remember in creating a website is that you are not creating the website for you. You are creating the site for your visitors, so it should contain the content they want, and be organized in a way that makes sense. Web design is a broad term covering many different skills and disciplines that are used in the production and maintenance of websites. Web designing is not an easy job. There is a lot guidelines that should be considered and an instance that should be added. There are no particular steps that are required. Every web designer has his own point of view and statics. As a web designer, you will always consider what your customer wants.
The only work of web designer is to have an effective website that helps your client promote his business. But how can you create an effective website? How can you ensure you are creating an effective design? Every person has a different perspective in life, each person have different taste. According to the article written by Ahmed Hussam titled "The Web Designer's Theory of Relativity", relativism is the concept that point of view have no absolute truth or validity. For web designer, these are always a question. What is beautiful? Which typeface is perfect for this design? Relativism is the concept, having only relative and subjective value according to differences in perception and consideration. According to Hussam there are 4 main points that should always be remembered: established a goal, consider the culture, understand the demographics, and adapt to the technology. The main point of his article is that "Context is everything!",A successful design is one that meets the expected goals and functions flawlessly as expected. According to Krista, "small business website should be the place where prospects go to learn more about how you can help them solve their current problem, obstacle or frustration.
Unfortunately, most service professional's websites are plagued with cluttered design, meaningless graphics, confusing navigation, poor writing and too much focus on the business rather than the prospect's problems. " * Attracting Attention -Drawing the interest of visitors and directing them toward certain navigational hyperlinks are essential achievements of any web page. While visiting a web page, visitors should be caught up and completely engaged by what the web page offers. This can be achieved through proper planning, where the visitor is attracted by a picture or written text and links through to a preferred web page or location. Attracting visitor's attention can be achieved through the effective positioning of links or the use of different colors. Using a different typeface or larger picture may work as well, and a tagline that makes the users thinks. * Use a clean design – website does not need to have a lot of information and pictures. Do not be afraid to use whitespace. Your users want a simple, intuitive design that allows them to access the content they need quickly. Your site navigation should be logical. Your page should be easy to skim.
* Focus on prospect's concerns – Your website should demonstrate your expertise by providing free information such as articles, video, and other media. When prospects first come to your site, they are focused on their problems – and how to solve them right now. They want to know if they are in the right place and whether they can find the information they need. They want to know "what's in it for me?" so make your content valuable. * Know your audience – It is important to know your audience. Who are going to use your site? Make a design that fits your business. * User Friendliness – your website must be easy to use. Do not put a lot of terms and conditions. Use words that are easy to understand. * Test your site – Make sure all features and links work properly and that you are not missing content. Ask a few clients to look over your site – can they find the information they need? Is your navigation intuitive? Would they know where to look to find your articles, events, or services? 1.3 OBJECTIVES OF THE STUDY/STATEMENT OF THE PROBLEM
The objectives of the study are:
* To create a website that would make Kendra's Driving School known to a wider base of clients; * Clients could easily access the company through website and acquire information easily. 1.4 SIGNIFICANCE OF THE STUDY
To Students:
The beneficiaries of this system are the would-be students starting age sixteen (16). They could get information as to the requirements for student-drivers to fulfill before they could enroll. 1.5 SCOPE AND DELIMITATIONS
SCOPE
This proposed system is a web-based/internet based system. It has one log-in features for admin. This website can be accessed in the internet/intranet 24/7. DELIMITATION
The proposed system cannot be accessed if there is no source of internet/intranet.
CHAPTER 2: RESEARCH METHODOLOGY
2.1 Project Design
The process of creating or altering information systems and methodologies that people use to develop different systems as well as using the models is what we call the Systems Development Life Cycle (SDLC). PLANNING AND REQUIREMENTS GATHERING
DESIGNING AND CODING
TESTING
IMPLEMENTATION
OPERATION AND MAINTENANCE
The figure shows the flow of the system and how it will be implemented. The first phase is the system analysis the goal of which is to determine the problem of the proposed system. This step illustrates the system in different parts to analyze the situation, project goals, illustrate what will be needed to be created and attempting to engage users so that the definite requirements can be defined. In system design, the design functions and operations are described in detail, including screen layouts, business rules, process diagrams and other documentation. The output of this stage will describe the new system as a collection of modules or subsystems. The design stage takes as its initial input the requirements identified in the approved requirements document.
The code is tested at various levels in software testing. Unit, system and user acceptance testings are often performed. In the testing the whole system is tested one by one. Last, is the maintenance, the deployment of the system includes changes and enhancements before the deactivation of the system. Maintaining the system is an important manner of SDLC. It is the most important part of every system including checking of the system if there is a problem; options that need to add for new process and securing data that are included in the system. New changes will be implemented which is it requires system updates. The processes stated above set a pattern for the researchers to come up with an effective system.
In order to make their proposed system effective the researchers used the steps of SDLC. The researchers searched for a company that wanted to develop their system to be competitive with the other companies that have the same goal. The researchers decided to focus on the driving school only so that they would know what specific company they were going to help. They searched and conducted interviews and found a company that needed their help. The company was dependent on fliers and their people for their advertisement. The company is hard to locate visually because their office is located inside the LTO compound. All the companies the researchers have surveyed already were utilizing the website for their advertisement except for this one company where we were suggesting to install a website of their own. The researchers asked the company about some information so the proponents could install the website together with the requirements needed in enrolling to said driving school.
2.2 Setting of the Study
This study was conducted at Kendra's Driving School in Tunasan, Muntinlupa City located at the LTO compound. It is one of the driving schools in Muntinlupa City. Kendra's Driving School will be the respondents of the researchers, the researchers will study to make a website of Kendra's Driving School to increase and to make a name for the company. 2.3 Subject of the Study
2.4 Sources of Data
Data Gathering
The researchers have searched from the internet and from the library in their college. They gathered information and ideas for their system to be able to work effectively. In order for them to catch up the exact processes of their proposed system, they wrote a request letter signed by the Dean of our College and over-all advisers asking permission from the company to conduct interview and survey. The researchers asked for opinions from other people on how the system could be improved. 2.5 Research Instruments
Survey is a way of collecting information about items in a population. Interview is a way of asking or conducting questions to collect some information from the interviewee. It is also a way of getting opinions from the respondents.
Related Topics