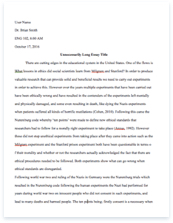 The whole doc is available only for registered users
OPEN DOC
A limited time offer! Get a custom sample essay written according to your requirements urgent 3h delivery guaranteed
Order Now
I based my movie project on the film, Pulp Fiction, by Quentin Tarantino. This film stars such names as John Travolta, Samuel L. Jackson, Uma Thurman, and Bruce Willis. The movie has a few different aspect that takes form thoughout the plot. One of which is about John Travolta and Samuel L. Jackson's characters, who play a couple of deadly, cold hearted hit-men. Another is about an over the hill boxer, played by Bruce Willis, who scams the head boss of a mafia-like cartel for some big time money. When Bruce Willis's character rips off the head boss, and he inturn sends his thugs, played by Travolta and Jackson to take care of him. While this is all going on many other crazy things take place, which in my opinion makes this movie one of the best ever made. The movie contains many interpersonal communication concepts thoughout the story line. The three interpersonal communication concepts I chose to examine are empathy, non-verbal communication, and dramatic changes in self-concept.
Empathy is defined as the ability to project oneself into anothers point of view, so as to experience others thoughts and feelings. This is best illustrated in the scene of the movie where Travolta and Jackson's characters are talking about Johnny Rockyhorra getting thrown off his four story balcany into a glass green house below by the head boss, Marcellus Wallas, for giving his wife a foot massege. While they are discussing this, John Travolta's character shows empathy toward Mr. Wallace, and his actions of throwing Mr. Rockyhorra off the balcany by putting himself in the place of Mr. Wallace, and discribing how he feels. He talks about how a foot massege is a sentual thing, and should not be given to another man's wife, and if that line is crossed then it is well within the husbands rights to throw the man off a building. On the other hand, Samuel L. Jackson's charater shows empathy toward Johnny Rockyhorra by putting himself in Mr. Rockyhorra's place, and discribing how a foot massage does not mean anything sexual, and in no way constitutes violence toward your fellow man. This scene of the movie is an excellent expample of empathy.
The next concept I reviewed in this movie was non-verbal communication. This concept of non-verbal communication is defined as any messages expressed by other than linguistic means. This is shown nicely in the scene that Jacksons' character is confronting a man who stole from his boss. The man in the scene is very nervious and extreamly scared because he is being confronted by a hit-man with a gun. His actions express how he feels in his facial expressions, body language, and the tears coming from his eyes. Quintan Tarantino showed this way of expressing, what the man is thinking, to the audiance very well though these non-verbal ways of communicating the man's feeling and emotions though his actions.
The third and final interpersonal communication concept I examined in this film is how Samuel L. Jackson's characters' self-concept changes thoughout the movie. In the the begining of the film he is a hard noised, cold blooded, heartless killer. In the scene where he is confronting the man who stole from his boss, another man jumps out of the bathroom with a gun and starts the fire it at him, and Trovolta's charater, at point blank range. All of the bullets some how manage to miss both of them. Jackson's character believes that it was some sort of godly intervention from heaven. He see it has his calling to change his life. He goes from being a murderer for hirer, to a man doing god's duty. He decides he needs to quit being a killer, and start living a life of a higher calling. He states that he is going to "walk the earth until god puts him in a place he belongs". His self concept does a full one-eighty; he goes from being a cold blooded killer for hirer, to a man who is living for god, and only wants to do good from here on out.
These three interpersonal communications concepts of empathy, non-verbal communication, and self-concept are all shown in a very well portraied manner. Pulp Fiction is a very well filmed and well thoughout movie, with many upon many concepts of interpersonal communication that could be examined. Empathy, non-verbal communication, and self-concept were the three I thought that were shown in the best light thoughout the film, and they are definity among the most important in the study of interpersonal communication.
Related Topics