Public health efforts and those of private medicine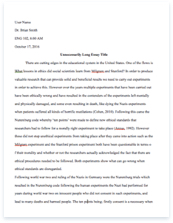 The whole doc is available only for registered users
A limited time offer! Get a custom sample essay written according to your requirements urgent 3h delivery guaranteed
Order Now
Public health efforts and those of private medicine complement each other and together serve the spectrum of health service needs of American society. Public health and clinical medicine have complementary roles in caring for the health of the American people. Although they often address the same health problems, their attention is directed at different stages of disease or injury (Sultz & Young, 2006, p. 413). Historically, the different emphasis of the two types of practitioners, that is, the population-based orientation of public health professionals and the individual-centered focus of private health providers, has often divided rather than enhanced public and private health services.
The scientific advances in medicine since World War II only served to emphasize the value differences between practitioners with a population perspective and those focused on individual patients (Sultz & Young, 2006, p. 414). Basic health care issues are not given the focused and detailed attention that is needed through public health. Enhancing public health and educating private practitioners to the benefits of public health concerns could minimize acute and chronic health issues. Understandably, individual physicians with the daily responsibility and heavy workloads of caring for waiting rooms full of patients consider that their personal professional efforts fully meet their community or societal obligations.
There is a contrast between the population-based public health and the individual-centered focus of private health practitioners. Clinical medicine devotes its most intensive resources to restoring health or palliating disease in relatively small numbers of individuals. Rather than targeting individuals, public health uses strategies that promote health or prevent disease in large populations (Sultz & Young, 2006, p. 413-414). Physicians educated and socialized to a biological model of medicine that emphasized sophisticated technologies and practice specialization have shown little appreciation for the simpler organizational measures that reach out to the underserved and provide access to basic health monitoring, preventive care, and primary medical care (Sultz & Young, 2006, p. 414).
The history of public health is marked primarily by struggles over the limits of its mandate. Just as the opponents of the several attempts to initiate programs of national health insurance described public health prejudicially as "socialized medicine," special interest groups are threatened by the perception that public health programs represent subversive social change that constitutes and unjustified intrusion of government into the lives of private individuals. There are, of course, many examples of the synergistic effects of private and public medicine. The immunization of children and adults against a variety of preventable diseases is a good example of how public health and private medical practitioners have worked together effectively (Sultz & Young, 2006, p. 414-415).
Quality in medical care may be defined as achieving the greatest benefit at the lowest risk. The allocation of U.S. health resources provides persuasive evidence of the fascination by the public and professionals with dramatic high-technology diagnostic and therapeutic medicine. Despite the centrality of public health in providing basic health programs and the effectiveness and economic advantages inherent in prevention as compared with cure, little funding is available for research or practice for public health promotion or disease prevention. This is in contrast to the large sums that finance the research in and practice of remedial medical care.
Less than 1% of the almost $1 trillion spent annually for health care was allocated to government public health activities (Sultz & Young, 2006, p. 415). Total U.S. health expenditures increased by more than 210%, whereas funding of public health services as a proportion of the health care budget declined by 25%. These questionable funding priorities will be of critical importance in determining the effectiveness of health care in the future (Sultz & Young, 2006, p. 416).
The drive by those paying for health care (employers, organized consumers, and governments) for improved measures of health status and system performance and the emphasis on integrated health systems that focus on health improvement for defined populations are creating pressures within the system for more cost-effective, community-driven strategies for combining the resources of public health and networks of personal care services (Sultz & Young, 2006, p. 417).
The history of public and preventive health services in the United States illustrates, time and again, that the prestige priorities-and profits-in its remedial medicine system lie with diagnosing and treating already existing disease. The current medical care system fails to provide effective preventive services even when they are demonstrated to be the most cost-effective procedures available (Sultz & Young, 2006, p. 417-418).
Describe what is meant by "structure, process, and outcome" in the assessment of quality of medical care. In 1966, Avedis Donabedian characterized the concept of health care as divided into the components of structure, process, and outcomes and the research paradigm of their assumed linkages, all of which have guided quality of care investigators to this day. Donabedian suggested that the number, kinds, and skills of the providers, as well as the adequacy of their physical resources and the manner in which they perform appropriate procedures, should, in the aggregate, influence the quality of the subsequent outcomes.
It was generally assumed that properly trained professionals, given adequate resources in properly equipped facilities, performed at acceptable standards of quality. For example, for many years, the then Joint Commission on Accreditation of Hospitals made judgments about the quality of hospitals on the basis of structural standards, such as physical facilities, and equipment, ratios of professional staff to patients, and the qualifications of various personnel. Later, it added process components to its structural standards. Only recently did the Joint Commission on Accreditation of Healthcare Organizations include outcomes in its accreditation assessments (Sultz & Young, 2006, p. 442).
More current studies judge the appropriateness of hospital admissions and various procedures and, in general, associate specific structural characteristics of the health care system with practice or process variations. A current popular use of empirical standards is in the patient severity-adjusted hospital performance data collected by health departments and community-based employer and insurer groups to measure and compare both process activities and outcomes. Normative and empirical standards are both used in studying the quality of health care in the United States. Empirical or actual experience data are collected to confirm performance and outcome improvements after the imposition of clinical guidelines derived from studies using normative standards (Sultz & Young, 2006, p. 443-444).
The ensuing public-private partnership in health has produced some of the finest medical research in the world. The growth of medical knowledge is unparalleled, and the United States can take well-deserved pride in its research accomplishments. Both the priorities and the profits intrinsic to the U.S. health care system focus on remedial rather than preventive strategies (Sultz & Young, 2006, p. 449). Since an ever-increasing amount of research is funded by commercial companies, should authors who receive income from such support be required to acknowledge that funding in their scientific publications? YES!
The increasing amount of research funding emanating from pharmaceutical companies is of growing concern. Pharmaceutical companies that pay researchers to design and interpret drug trials have been accused of spinning the results or suppressing unfavorable findings. The conflicts that arise in the testing of new drugs and publishing the results are deepened as more and more of these studies are shifted from academic institutions to commercial research firms (Sultz & Young, 2006, p. 449). This is only one area that concern has been noted with research competency and this raises concern for objective research conclusions and publishing.
Clearly, the admirable advances in understanding and technology resulting from sophisticated medical research are increasingly accomplished by less-than-commendable bending of ethical precepts. Most, if not most, of U.S. health care research has been directed toward improving the health care system's ability to diagnose and treat injury, disease, and disability among those who seek care from the health care providers in the vast and complex array of existing health care services. Research priorities are shifting from an individual patient perspective to a population orientation and toward continuous scrutiny of the efficiency and effectiveness of the care delivered (Sultz & Young, 2006, p. 450-451). Due to the growing ethical inconsistency, it is essential to "author" all research with the organization/industry performing the research and review results for objectiveness.
Until the last few years, health care's impressive accomplishments made it difficult for health care researchers, policy makers, and organizational leaders to acknowledge publicly that poor quality health care is a major problem within the dynamic and productive biomedical enterprise in the United States (Sultz & Young, 2006, p. 440). The Institute of Medicine report cites two major studies that establish medical errors as one of the leading causes of death and disability in the United States.
In 1990, after 2 years of study, hearings, and site visits, the Institute of Medicine (IOM) issued a report that cited widespread overuse of expensive invasive technology, underuse of inexpensive "caring" services, and implementation of error-prone procedures that harmed patients and wasted money (Sultz & Young, 2006, p. 440). In 1999, the IOM again issued a report on the quality of medical care. Focused on medical errors, the report described mistakes occurring during the course of hospital care as one of the nation's leading causes of death and disability. Citing two major studies, estimating that medical errors kill some 44,000 to 98,000 people in U.S. hospitals each year, the IOM report was a stunning indictment of the current systems of hospital care.
The report contained a series of recommendations for improving patient safety in the admittedly high-risk environments of modern hospitals (Sultz & Young, 2006, p. 445). Federal government should continue to be involved to ensure necessary steps in monitoring medical errors. The truth is that the medical profession has failed to exercise the leadership necessary to correct the long-standing medical care system deficiencies that the IOM report identified. System improvements occur only after wide public exposure of high-risk practice patterns (Sultz & Young, 2006, p. 463).
Sultz, H. and Young, K., Health Care USA: Understanding Its Organization and Delivery (2006), 5e, Jones and Bartlett Publishers, Sudbury, MA.
Related Topics