Professional Development Plan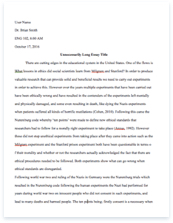 The whole doc is available only for registered users
A limited time offer! Get a custom sample essay written according to your requirements urgent 3h delivery guaranteed
Order Now
Interpersonal and leadership styles that are applicable to Case Study 2, which is to develop a strategic presentation in recruiting potential staff and interns in establishing a new operations centre for MacVille espresso machines that will be based in Sydney.
These interpersonal skills are the tools that could be used in interacting with the staff and can be an effective communication medium for MacVille organizational environment:
Verbal Communication
Effective workplace communication is important in companies with workplace diversity. Good communication skills help to reduce the barriers erected because of language and cultural differences.
Effective communication in the workplace helps employees and managers form highly efficient teams. Employees are able to trust each other and management. Effective communication reduces unnecessary competition within departments and helps employees work together harmoniously. The result of a team that works together is high productivity, integrity and responsibility.
An improvement in employee morale can result from effective communication. Although pay is a concern for many workers, it is not their only concern. Employees appreciate good communication coming from management. It produces a healthy work environment.
Non-Verbal Communication
Examples of nonverbal communication include what you wear, how you wear your clothes, facial expressions, body gestures, eye contact, voice, posture, and the distance between you and your audience. Nonverbal cues affect how people understand what you are attempting to communicate, and their reaction corresponds to how you delivered your message. If you are expecting a certain response by the receiver of your message, your nonverbal communication affects their response.
Effective communication is important to managers in business organizations because their communication with employees affects how employees perform their duties. The manager's attitude, which is mostly communicated by nonverbal messages, can produce either positive or negative attitudes by the employees; this can affect their attitude and emotions when performing job duties and either raise or lower employee morale. In other words, communicating positive nonverbal cues when speaking with employees can increase employee morale and job performances.
Listening Skills
Negotiation
By learning negotiation skills we will develop and evolve into better employees. As employees we will become more effective in whatever employment capacity we find ourselves in, due to our learning invaluable negotiation skills.
Problem Solving
Every day we are challenged by a variety of problems ranging from mundane disagreements to major interpersonal or professional disputes. Each situation is unique, but by the learning and practicing these skills we can more readily adapt to the vast array of challenges we face. We can learn an assortment of effective strategies, which we can adapt to almost any problem we encounter.
Decision Making
Decision making with teams are often more effective when they have a mix of people who take on a preferred role, for example an effective team could include a person who comes up with ideas. It might also include somebody who could analyse those ideas, one who shows good judgement and somebody who simply makes sure that the work gets done and that the deadlines are met.
Participative Leadership Style
To my own point of view, participative leadership is the applicable to the setting. This type of leadership is a managerial style that invites input from employees on all company decisions. The staffs are given pertinent information regarding company issues, and a majority vote determines the course of action the company will take. Participative leadership can sometimes be a slower form of decision-making, but it has several advantages that may make it the right managerial method for your business.
Staff will more readily accept policies and decisions that were reached by general consensus. This cuts down on the resistance that new company policies will experience and speeds up the process of implementing new ideas. Employees are given a personal stake in the success of new company policies by being involved in the process of creating and approving these policies, and that helps the company to adjust rapidly to policy changes.
Skills and Knowledge
As per staff profile, I have the following strengths and weaknesses:
Strengths:
Leadership: An experienced team leader
Critical thinking, decision making and problem solving skills. Excellence Communication skills.
Weaknesses (Areas of improvement):
Disorganisation
Too many commitments
Inability to focus
As discussed with the CEO, I believe I should aspire in in developing the following set of skills and knowledge:
Organisation skills that include planning, scheduling, coordinating resources, meeting deadlines and time management. Commitment skills
Improvement of ability to focus
PROFESSIONAL DEVELOPMENT ACTION PLAN
Areas for improvement
Steps to improve areas
Cost/risks involved
Timeframe
Evaluation method
Planning Skills
1. Force Yourself To Plan.
2. If You Fail To Plan, You Are By Default Planning To Fail. 3. Schedule Uninterrupted Time Every Day To Do Your Planning. 4. Anticipate Possible Problems You Could Encounter In Your Project Because Of People, Material, Or Mechanical Failures. Purposely Provide Preventive Actions And Contingency Plans In Important High Risk Situations.
Financial risk
6-12 months
1. Ensure any quotes come from reputable sources.
2. Review a similar project if available and use any monitoring and verification of their projects to inform your own calculations. 3. Conduct sensitivity analysis to account for variability in the assumptions you make about the costs and benefits of your project.
(PROFESSIONAL DEVELOPMENT PLAN continued)
Areas for improvement
Steps to improve the areas
Cost/risks involved
Timeframe
Evaluation method
Scheduling Skills
1. Identify the time you have available.
2. Block in the essential tasks you must carry out to succeed in your job. 3. Schedule high-priority urgent tasks and vital "housekeeping" activities. 4. Block in appropriate contingency time to handle unpredictable events and interruptions. 5. Schedule the activities that address your priorities and personal goals in the time that remains. 6. Analyse your activities to identify tasks that can be delegated, outsourced or cut altogether.
Cost involve more than budgeted
1. Organise project tasks into hierarchical stages or phases. 2. Define a set of planned outcomes representing the entire project scope
Coordinating Resources
1. Program Planning
2. Planning and implementing work plans
3. Creating an organizational structure that can facilitate working and communicating across organizational boundaries to undertake the task 4. Keeping the group focused and moving forward on its action plans 5. Creating and maintaining a communications system
6. Managing the human resources-through hiring processes or contracts 7. Financial planning and management
1. Planning and forecast budget
2.Implementation work plan cost
3. Organisational structure cost
Ongoing
Ask staff of any suggestions or comments on the involved plan Commitment Skills
1. Have a strong emotional attachment to your organization, and to the work that you do. 2. Identify with the organization's goals and values that you genuinely want to be there. Stay with your organization, because it's the right thing to do. 3. Remain with your organization because it has invested
money or time in your training. 1. Cost of training provided
2. Cost of seminar
12-18 months
1. Evaluate the candidate's interpersonal skills and ability to deal with conflict. 2. Evaluate the candidate's reasoning ability, problem solving skills, judgment, and possibly even willingness to take intelligent risks.
Related Topics