Problems of Teenagers, Like Emotional Dysfunctions, Sexism And How to Help Them to Grow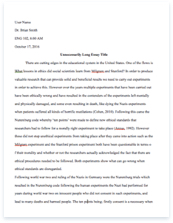 The whole doc is available only for registered users
Pages: 5
Word count: 1008
A limited time offer! Get a custom sample essay written according to your requirements urgent 3h delivery guaranteed
Order Now
Can you imagine what it feels like to be a teenager in this day and age? How must it feel to be judged by the older generation on your every move? The fact is, many of the expectations that are placed on the youth are biased and one-sided. If only adults as a whole would consider that teenagers are growing and they are faced with emotional dysfunctions, sexism, and advancements in technology that shape their lives and contribute to their actions.
To begin with, the youths of our generation are always under scrutiny from those older than them. This is a cycle that has persisted for centuries. The irony of it all is that each generation experiences the scrutiny and undue judgment, and then continues the practice with the production that comes after them. One would think that since the older generation has experienced the pressures of adolescence, they would try their best to relate to youths from a place of acceptance and understanding, but this is often not the case. For example, adults, particularly in Cayman, are used to a particular style of living. They believe in living off the land, reading actual books, etc., but youths have different views on these issues. It would serve us all well to remain cognitive of the fact that the word if forever advancing and it gives little to no time to adapt to the changes.
It is also a well-known fact that youths of today are faced with a myriad of emotional dysfunctions, anxiety, and depression is the most prevalent. Statistics show that depression and anxiety in this age group have been on the rise. An overall increase of 63% has been reported in the diagnosis of mental health disorders in adolescents (ages 12-18) since 2013. Primarily, a 47% percent increase was recorded for males and a 65 percent rise for females. It is crucial to diagnose and manage these disorders at an early age. These, after all, are contributing factors to the rate of teenage suicide and suicide attempts globally. It is unfortunate that so many youngsters choose this route in part because living lives that are tainted by these stereotypes become unbearable. For example, if a teenager this day of age were to walk into a clothing store, they would almost certainly be automatically be made to feel unwelcomed, watched at every turn, and all but encouraged to leave. Store clerks often choose to assemble themselves at their positions and stand guard. Imagine if you will how this must feel for a teen especially if they are working on improving themselves.
Sexism is a chaotic and irrational stereotype many teens grapple with. Shockingly though, most teens do not even know that they are facing this challenge. Myths such as 'girls are weak,' 'boys are strong,' 'girls are vulnerable,' and 'boys are aggressive 'are few of the global persuasions that plague many young people. People as a whole should stop to consider the developmental stage these children have reached and the fact that they are in the process of building themselves as individuals and finding their place in the world. Additionally, adults should allow their adolescent children the personal space required to fully grasp an understanding of these trials in their unique way. Instead of an authoritative standpoint, they should aim to take on the role of a little guide or mentor in this stage of their lives. Failing to do so can lead to resentment, and result in the dysfunctions mentioned above. Rates of teenage pregnancies, accidental fatalities, and teen incarceration would also potentially be affected. To prevent this from happening, parents should loosen their grip and allow their children to come into their wisdom.
Furthermore, the next critical stereotype involves the world view on the usage rate of advance technology by teens. It is concluded that their usage of both cell phones and computers is higher than the adults. It is claimed that advanced technology is the leading cause of learning deficiencies, and shortfalls in the development of communication skills, both written and verbal. Some are of the view that writing skills are being affected drastically due to consistent text messaging and the use of spell check. It also said that teens that play online games regularly view life in a fictional way and have trouble dealing with actual reality. This is also reported to cause them not to be sociable as well. But, has any of this been proven to be factual? Teens use cell phones to communicate, which is a definite necessity. A child that plays video games will not necessarily develop warped life skills and often turn out to be normal, high functioning adults. They can gain skills such as critical thinking and improve on reflexes through games. Fundamentally, technological advancements affect both children and adults. We are all on the same boat; we are learning to be proficient with technology because the world depends on it.
Teens that ascribe to the stereotypes they are judged by are few and far between, possibly even less than a quarter of the teens globally; it most certainly does not pertain to all of them. It could also be concluded that perhaps the media is promoting and spreading these ideas to assist in pushing an entirely different agenda, but this paper does not allow for thorough discussion on that point.
To conclude, we must all remain aware of the fact that teens are on the cusp of maturity, and are the future leaders of this world. Adults should put aside their rose-colored glasses and help adolescents to grow. We are all human beings, and no matter what stage or age of life we are currently at, and we all need to support each other and carry each other's crosses. Even the mighty Jesus needed Simon to take his cross, so what does that suggest about us mere mortals? The factors mentioned in this paper are only a few of the stereotypes teens face, but taking steps to eliminate these over time will ensure a brighter future for the world as a whole.
Related Topics