Principles of diversity, equality and inclusion in adult social care settings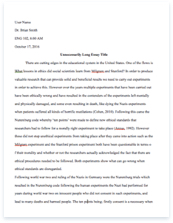 The whole doc is available only for registered users
A limited time offer! Get a custom sample essay written according to your requirements urgent 3h delivery guaranteed
Order Now
Making an individual upset, affecting an individual's self-esteem , causing stress ,individuals feeling isolated , affecting individuals' hopes and expectations ,creating tensions , leading to stereotyping , leading to labelling, producing prejudices. An individual has the risk of being abused or neglected. Social care workers run the risk of being sued, and this has financial implications. Money spent on pay-outs for neglect/abuse means there is less money for a service, which is often under-funded anyway. Any deviation from legislation brings the profession into disrepute, resulting in a loss of public confidence.
Also prosecution , bringing the organisation you work into disrepute, being held accountable for your actions and losing your job. How inclusive practice can promote equality and support diversity Inclusive practice is about the attitudes, approaches and strategies taken to ensure that people are not excluded or isolated. It means supporting diversity by accepting and welcoming people's differences, and promoting equality by ensuring equal opportunities for all. Most of all aspects of diversity. Having a sound awareness of and responding sensitively to an individual's diverse needs supports them in developing a sense of belonging, well-being and confidence in their identity and abilities. And it helps them to achieve their potential and take their rightful place in society. How to support others to promote diversity, equality and inclusion Supporting others may include:
making others aware of workplace policies, procedures and codes of practice making others aware of the law
supporting others to attend training
providing information and advice
supporting others in situations where discrimination may occur evaluating situations with others where discrimination has occurred
Diversity, Equality, Inclusion and Discrimination at Social Care settings
Bii Give two examples of how you could raise awareness of diversity, equality and inclusion Through Training and Discussion: Training and discussions are essential to raise awareness of diversity, equality and inclusion in any work settings. Discussion in meetings or group discussion among staffs play a vital role to raise awareness of equality, diversity and inclusion. The more they will engage in discussion or obtain trainings about this issue the more they will learn and be aware of and also they will be able and put them in their every day's practice. Through providing leaflet, information and policies and procedures: Providing leaflets and sufficient information regarding diversity and equality can raise awareness to a social care worker by acquiring adequate knowledge about it. It also helps them to know about the consequences if agreed ways of working are not followed which restrain them from doing any form of discrimination relating this issue. Ci Write a reflective account describing:
How your personal preferences, attitudes, heritage and beliefs might impact on working practice How to ensure that your own practice is inclusive and respects the beliefs, culture, values and preferences of individual As human beings, we all have our own values, beliefs and attitudes that we have developed throughout the course of our lives. Our family, friends, community and the experiences we have had all contribute to our sense of who we are and how we view the world. As social care workers, we are often working with people who are vulnerable and/or who may live a lifestyle that mainstream society views as being different or unacceptable. If, as social care workers, we are to provide a service that meets the needs of our target groups and helps them to feel empowered, we need to be aware of our own personal values, beliefs and attitudes and be prepared to adopt the professional values of our industry—and not impose our own ideas on our clients.
I work in the care industry and have clients and honour other people's religion or non religion that I look after that have had a totally different upbringing that myself. Some of these clients have dementia, I was raised in a different country with different beliefs. My upbringing was as we say 'normal' in a 'normal' family. Raised as a catholic and going to the church every Sunday. I through my experience with working in this environment have learnt that I have had to research other religions and beliefs and have learnt to respect all people and their beliefs. Although I don't attend to church anymore as I had bad experiences with priests I don't let it affect how others feel about them . Religion affects people in many different ways mainly because we all come from different backgrounds and were all taught differently. It is therefore very important to respect and honour their personal beliefs. Some want to go to church on Sundays and others do not want to speak about church at all and I must respect the fact that they do not want to speak about anything about the Church. It is part of the work that I do to make sure my clients are happy and therefore am conscious at all times that they feel comfortable about anything they want to talk to me about.
It is most important to remember that my own preferences are different to others and that I can never expect others to think, act and feel the same as I do. For example, I like to bath at night and shower in the morning but some of my clients fear water and they really hate the idea of being showered, washed or bathes even once a week. I have to respect their decision but at the same time I need to encourage them to maintain a healthy and clean state of mind and body. I in cases like this will spend more time encouraging the client that they will feel better and not try and tell them how I feel when I am clean and fresh. As a provider of care and support you will need to ensure that you understand the legal framework regarding equality, diversity, discrimination and rights and be able to relate this to your everyday role. Discrimination could take the form of stereotyping, making assumptions, patronising, humiliating and disrespecting people, taking some people less seriously. These are some of the things you can do to make sure your work is inclusive and respectful of other peoples' social identity: Recognise that you need to treat everyone you care and support as individuals and respond to them, and their social identity, in an individual manner Understand that treating people fairly does not mean treating people in the same way.
You need to recognise difference and respond appropriately Respect all individuals you support regardless of their social identity Try to increase your knowledge and understanding of aspects of social identity that may be different from our own Avoid stereotyping or making assumptions about individuals based on their social identity Recognise that your own social identity may impact on individuals in different ways Avoid using inappropriate and disrespectful language relating to social identity My parents have always raised me to have respect for others especially for those who need help and more support and I try to teach my children the same. Cii Write a brief account that describes examples of inclusive practice. Inclusive Practice is about participation, collaboration, and including people: where individuals are fully involved in choices and decisions that affect their lives and in the matters that are important to them.‖ Principles for Inclusive Practice in the arena of mental health include: valuing people as experts in their own mental health. valuing and promoting diversity and equality. challenging stigma, prejudice and discrimination in all its forms. upholding and promoting the legal and civil rights of people who use our services. promoting choice. working collaboratively with individuals, and groups, to agree goals, actions and solutions. working in a way that enables people to have as much control as possible over the decisions and matters that affect their lives.
It is important to respect individual's choices and beliefs. To include and involve them in activities that they would like to do. As in my care setting some of our residents like to play dominoes and from Monday to Friday always at the same time they are doing that. It is important for them to do want they enjoy and that they are not excluded from doing that. Ciii Write a brief account that describes practice which excludes the individual and its discriminatory Discrimination can be defined as treating people/groups of people less favourably than others due to factors relating to race, colour, gender, disability, ethnic origin, nationality, age, and religion. Unfortunately there are many groups in our society that face discrimination every day, and this discrimination can take a variety of forms including direct and indirect discrimination. Direct discrimination is when someone openly and obviously treats someone differently due to the above factors. An example of direct discrimination could be when a woman is deliberately ignored for promotion even though she meets all the criteria, in favour of a man who has fewer qualifications.
This is discrimination on the grounds of gender. Indirect discrimination is when a rule, requirement or condition is imposed, which effectively leads to less favourable treatment for a particular group of people. An example of indirect discrimination could be a job advertisement such as 'Assistant required, must speak fluent English'. This is indirect discrimination because it might exclude people whose first language is not English or recent immigrants. There is a growing body of legislation preventing and making illegal discriminatory practices. The purpose of which is to promote equality and anti-discriminatory practice. Anti discriminatory practices can be defined as an approach to working with people that promotes ~ ~Diversity and valuing differences ~Self-esteem and positive group identity ~Fulfilment of individual potential, and, ~The full participation of all groups in society. Ai Explain in your own words what each term means. Give one example from care practice to illustrate your explanations. Diversity is recognising that everyone is different in a variety of visible and non-visible ways.
It is about creating a culture and practices that recognise, respect and value difference. To promote diversity in the work place we need to recognize that in order to be inclusive and equal to everyone, there may need to be different responses to different people or groups. Example having holy communion once a month Equality- everyone deserve the same rights. Treat everybody just like you treat yourself. Example treating somebody with dementia as everyone else Inclusion- is the right of every individual. It means that people should not be excluded on the basis of race, gender, disability, medical or other need. Example including a blind person to 'watch' or listen to TV Discrimination is excluding or restricting individuals of one group from opportunities that are available to other groups. Example exclude an individual from activities because he/she has dementia Aii For each of the following people/groups of people, describe two different possible effects of discrimination. An individual:
1-losing confidence
2-acting in the same way as the one who discriminated him- reverse discrimination
Their families:
1-getting frustrated
2-feeling excluded
Wider society:
1-riot
2- mass destruction, hooliganism
Those who discriminate:
1- disciplinary
2- dismissal
Aiii Identify three ways of challenging discrimination and describe how each will promote change. Way of challenging discrimination
Practicing active participation
Active participation allows individual to realise their value and reduce isolation. Such a way an individual can gain self esteem which helps to reduce any form of abuse and discrimination. Quick and effective complaint procedure
Quick and serious effective complaint procedure helps to let individual to know that how seriously the act has taken and the consequences of discrimination. And it restrains people to engage in such act knowing the consequences of this acts. Meeting and discussion
It helps to increase awareness and carefulness to discriminatory acts. Also discussing and exercising this issue in day to day tasks help individual to challenge discrimination.
Related Topics