The theme of appearance and reality in Shakespeare's 'Twelfth Night'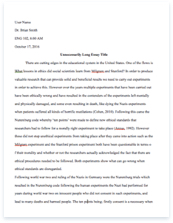 The whole doc is available only for registered users
Pages: 7
Word count: 1748
Category: Reality
A limited time offer! Get a custom sample essay written according to your requirements urgent 3h delivery guaranteed
Order Now
To start of this piece of coursework you need some background information on the 'Twelfth Night'. The twelfth night is the evening of January the 5th, Before the twelfth day which is the day of the Epiphany, on January the 6th, 12 days after Christmas and traditionally marking the end of the Christmas season. The twelfth night in normally celebrated with various festivities. The twelfth night is all about celebration, masquerade, mischief, usurpation, chaos, disorder and festivities. The play was written by Shakespeare and first acted out in 1602. It was first performed in the middle temple.
The music that was used in the play was the same as part of the after dinner music provided at the consort. An Elizabethan audience would expect all the actors to be male, with no female actors. Actors such as Olivia and Maria would've also been male. They would appeal to the audience and make the audience interested in the play by using things such as words with hidden meanings, such as world play with Feste. An Elizabethan audience would expect the plays to depict life as it was at that time.
We wood be looking at how four characters: Viola who was a twin with Sebastian, who were separated from each other in a shipwreck, and she arrives independently in Illyria. For self-protection, she disguises herself as a eunuch, a boy with his testicles cut of, calling herself 'Cesario', and enters the service of the duke of Illyria, Orsiono. Malvolio who was the steward in charge of Olivia's household, who aspires to marry his mistress. Maria is another character that we would be looking at.
She is Olivia's lady in waiting who is in love with Sir Toby, and who organises the plot against Malvolio. The final character I will be looking at is Feste; he is the most cunning of all the character. He is a professional jester who serves Olivia as a professional fool, but also moves freely between her house and the Dukes palace. He interprets the characters and seems to comment on the action rather than participating in it. In this essay we would be looking at the theme of appearance and reality in the 'Twelfth Night'. We would be looking at the disguise and deceit in these four characters.
The first character we will be looking at is Viola. Or shall we say Cesario as she is in most of the play. Viola is disguised as Cesario, a eunuch in the Duke Orsino's court. Throughout the play there has always been a mix-up between Viola/Cesario and her twin Sebastian. Since the beginning of the play Orsino and most of the other characters in the play thought the Cesario was actually a eunuch until the end of the play, however there was one person who knew of Viola's trickery and this was the captain of the ship. He had saved her life and he had also helped her to work for the duke of Illyria, Orsino. An example of when Orsino didn't recognise Cesario as being Viola is when Cesario was returning to the duke's court and telling him that Olivia didn't love him. Orsino, quote:
Viola "I thank you. Here comes the count."
Orsino "Who saw Cesario, ho?"
Here you can see how Orsino calls Viola Cesario, and doesn't notice anything strange about Cesario as actually being Viola, a woman. A reason for this might've been that Orsino was used to eunuchs in his time and didn't really realise that Viola wasn't one and mistook her for a eunuch because of her high-pitched voice.
Malvolio is one of the smartest characters in the play however his pompous personality gets him into trouble with Sir Toby, Olivia's kinsman. We know that from the beginning of the play right until near the end Malvolio is always next to Olivia and always tries to back up what she says such as the incident with Feste, he does this because as we find out later on he is actually in love with Olivia. Malvolio staying close to Olivia both in person and in language makes him a powerful character until the end.
Maria, Olivia's maid joins up with Sir Toby who she falls in love with later on, Sir Andrew the foolish night and Fabien one of Olivia's servants and plan to destroy Malvolio's reputation with Olivia. They do this by 'accidentally' dropping a letter written to him by Maria whom he thinks Olivia wrote. She tricks him into thinking that Olivia has feelings for him. In the letter she embarrasses him by telling Malvolio to wear yellow stockings, smile upon her and wear cross-gartered stockings and Olivia hates all these things, quotes:
Malovolio:
"Remember who commended thy yellow stockings"
"Therefore in my presence still smile, dear my sweet, I prithee"
"And wish to see thee ever cross-gartered"
From these quotes above you can see how Malvolio is tricked in a cunning way into doing and wearing these things that Olivia hates. Malvolio followed up what was written in the letter and humiliated himself in front of Olivia, quote:
Malvolio "This does make some obstruction in the blood, this cross-gartering."
"Not black in my mind, though yellow in my legs."
These two quotes show who Malvolio completely humiliated himself in front of Olivia and Maria. Olivia thought he was mad and thought Malvolio needed serious attention, quote:
Olivia "Why, this is midsummer madness."
"Good Maria, let this fellow be looked to."
These quotes show how Olivia thought that Malvolio was mad and seriously needed help. Maria being one of Malvolio's enemies agreed with Sir Toby to put Malvolio in a mad house and let him be looked at by Sir Topaz who was indeed Feste. This shows how they had everything planned out accurately.
Our next character is probably Olivia's most trusted friend and maid, Maria. We now know how Maria played a trick on Malvolio which got him into real trouble with the household especially Olivia. From the beginning of the play Maria disguises her hate for Malvolio but lets it out in the incident with the letter. She disguised it for this long because she didn't want Olivia to find out because if Olivia did find out she would kick her out of the household. Whenever Maria is in the presence of Olivia and Malvolio is with her she always acts normal and well behaved but when Malvolio and she are alone she acts sinister towards Malvolio and also adds in a bit if sarcasm.
In the play the only time that she can hurt Malvolio not just physically but mentally is when she writes the letter with Sir Toby and his friends. Her hate for Malvolio drives her to do this horrible act and it might also be that she wanted to impress Sir Toby. While Maria is writing the letters she tries to include as many things that Olivia hates to hurt Malvolio such as the yellow stockings, quote:
Maria "If you will then see the fruits of sport, mark his first approach before my lady: he will come to her in yellow stockings, and tis a colour she adhors; and cross-gartered, a fashion she detests; he will smile upon her, which will now be so unsuitable to her disposal"
Here we can see that Maria knows Olivia's taste and personality very well and she uses this power to get Malvolio into trouble. Maria isn't found out until the end but by that time she is with Sir Toby in a love trail.
The final character is the most cunning, smartest and trick full of all the character although his supposed to be a fool in Olivia's household. Feste is paid to be a fool in Olivia's household although we find out as we go through the play that he is very smart and is willing to take anyone on in a conversation such as the time with the duke Orsino, Fests comes out better off. Fests even takes on his employer and this is what we will be looking at.
The incident that we will be looking at is right in the beginning of the play when he challenges Olivia in the courtyard of her own household. Feste thinks that Olivia is over mourning about her brother who died some years before but she disagrees with Fests, the argument is based around this point. When Olivia demands that Feste should leave, quote:
Olivia "Take the fool away"
Feste says to the attendants that they don't understands and that they should take Olivia away because she is the real fool, quote:
Feste "Do you not hear fellows? Take away the lady"
This shows how Feste is trying to outwit Olivia by calling her a fool. Olivia being the lady of the house, wouldn't have any of this and so Feste challenges Olivia to let him prove her a fool, quote:
Olivia "Well sir, for want of other idleness, I'll bide your proof."
This quote shows how she accepts the challenge and decides to let Feste try and prove her a fool. However Olivia is no match for Feste with his clever word play and so when she realises she has lost she turns to Malvolio for help, quote:
Olivia "What think you of this fool, Malvolio, doth he not mend?"
Olivia turns to Malvolio for support against Feste and Malvolio being secretly in love with Olivia tries to back her up but Feste ends up winning at the end.
This essay shows how four different characters have dealt with disguise and deceit and the themes of appearance and reality. We looked at how there was always a mix-up between Cesario/Olivia and Sebastian especially at the end of the play when everyone finds out who is who. Malvolio acts pompous and full of himself throughout the play but this gets him into trouble with Sir Toby and Maria. They decide to play very nasty trick on him with the letter and the consequences are that Olivia thinks his mad and decides to put him in a mad house. Our next character is Maria, supposedly Olivia's most trusted friend.
She hates Malvolio and so deceits him with the incident of the letter but she is smart and so escape safely with Sir Toby. The final character we looked at was Feste; he was the smartest character and always beats anyone in anything to do with words such as the incident with Olivia over mourning. He ends up proving her a fool. To end this piece of coursework, I have to say that I personally found the play very interesting and although I found this piece not easy to write I still enjoyed it.
Related Topics