The main Characteristics of Julius Caesar, from Shakespeares play Julius Caesar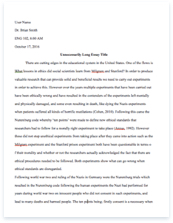 The whole doc is available only for registered users
A limited time offer! Get a custom sample essay written according to your requirements urgent 3h delivery guaranteed
Order Now
In Shakespeare's play "Julius Caesar", the first impression we get of Caesar is that he is a man with absolute power. Throughout the play Caesar speaks to himself using a third person perspective. An example of this is when the soothsayer calls to Caesar during the opening of the play and Caesar says, "Caesar is turn'd to hear". This comment also shows that Caesar had a physical weakness, deafness, and was very aware of his public image. In the opening scenes it is made clear the Caesar seems to be very arrogant and this is his greatest weakness.
Caesars arrogance allows for him to be easily manipulated by the 'conspirators' around him, such as Brutus. This shows that his own arrogance leads to his supposed "good" judge of character being clouded by compliments and an inflated ego. It is Caesars arrogance and ego that ultimately lives to his death. Caesar thought of himself as more than just an average person, he felt that he was almost 'superhuman', free from any weakness. The public or common people in the play are portrayed as foolish an easily led people.
The common people have a great deal of respect for Caesar and most likely believe that he would be a good, powerful leader who would be able to solve Rome's problems. Caesar probably believes those things as well but he is ruthless and desperately wants power. He also believes that he has no enemies within Rome; this is why he is so shocked when the conspirators approach him. He then realises that the conspirators only see Caesar as a power-hungry man and a threat to Rome.
Mark Anthony is a very close friend to Caesar, however he appears to be loyal to anyone in power. He was seen to be just a 'limb' of Caesar and not very dangerous at all, as a limb cannot survive without a brain. However, Mark Anthony is a 'shrewd contriver' and is angered at the betrayal and murder of Caesar by the conspirators. Mark Anthony appeared to care a lot for Caesar and used his speech at Caesars funeral to fuel hatred towards the conspirators. At first he fooled the conspirators into thinking that he was on their side and he asked them to kill him also.
Mark Antony's plot for revenge over Caesars death soon turns to an opportunity to gain a position of power within Rome. This leads to many members of the senate being murdered as people that Mark Anthony sees as a threat. Mark Anthony even allows for family members to be murdered. This is when you see a more sinister side to the supposed 'limb' of Caesar. This could have been a characteristic that he had picked up from the sometimes-ruthless Caesar. In conclusion Caesar was portrayed as a ruthless man, desperate for power.
However, he was often easily manipulated due to his arrogance and over-inflated ego. He was also very good at deceiving the common people and making them believe that he was working for the greater good when really he was just working for his own personal benefit. These were the main factors in Caesars characteristics that ultimately lead to the end of his life. These are also the main characteristics that have seemed to be passed from Caesar onto Mark Anthony, turning him into a ruthless murderer desperate for power.
Related Topics