To Ireland in the Coming Times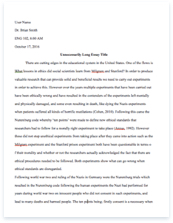 The whole doc is available only for registered users
A limited time offer! Get a custom sample essay written according to your requirements urgent 3h delivery guaranteed
Order Now
Yeats is known as an influential poet of the 20th century. His love and affection for Ireland and his people can be seen in many of his poems. In "To Ireland in the coming times" Yeats passion for Ireland and the revolution against Britain at the time can be seen in his writing. Ireland was undergoing a transition from a nation under British rule to a nation of its own with an identity. Many poets, Yeats included, helped fuel this revolution through their writing. Yeats theme through out the poem is consistent; Ireland is a strong nation and no matter what the obstacles the nation has always and will always overcome.
Yeats makes it very clear in many of the stanzas that he loves Ireland and that his nation is great. Yeats also makes it very clear that he knows Ireland is going to go through hardships during and after the revolution, but that his great nation will prevail. William Butler Yeats was born on June 13, 1865 to parents John Butler Yeats and Susan Mary Pollexfen. His father, John Butler Yeats, was a known portrait painter and lawyer. Yeats family was very well off his father having steady income and his mother being from a very wealthy family.
Yeats went to school in both London and Ireland, but he finished his education in Dublin at The Metropolitan School of Art in 1886. During his time at The Metropolitan School of Art, some of his pieces of writing were published in the Dublin University Review. After finishing his education Yeats and his family relocated to London. During this time Yeats progressed in his writing and influence in the literary world. He would often become homesick for Ireland and would write poems about his longing to be back home.
One of the poems resulting from his homesickness was, "The Lake Isle of Innisfree". In 1889 Yeats life changed forever, he met the love of his love Maud Gonne. Gonne was a poet, feminist, actress, and a revolutionist, because of her Yeats started to be more engaged in the revolution that was taking place in Ireland. His love for Gonne can be seen in many of his poems and although he proposed several times, she always declined. In 1911 he met Georgie Hyde Lees, and on October 20th, 1917 they wed. They had two children together, Anne Yeats and Michael Yeats.
Lees shared Yeats same interest in Ireland's mystical and mythical past. She introduced him to automatic writing and from there he was able to write "A Vision" (1925). In 1922 Yeats received an honorary degree from Trinity College in Dublin, at this time the Irish civil war had started. That same year he was given a seat in the Irish senate, where he remained for 6 years before resigning due to failing health. The following year in December of 1923 Yeats was awarded the Nobel Prize for his literary works. In 1939 on January 28th at the age of seventy-three Yeats died.
Yeats legacy, passion, and love for Ireland will continue to live on, and he will remain one of the greatest writers of the 20th century. The theme for "To Ireland In The Coming Times" is that Ireland is a strong nation and always overcomes hardships. The setting for the poem is very essential to the message that Yeats is trying to direct. Ireland during the time was going through a revolution to separate itself from Britain and become its own nation. Many poets, including Yeats, were involved in the political movement and revolution. Their form of fighting and showing support of the cause was through their writing and work.
Ireland was going through many changes and Yeats writing shows this in many ways. Without the revolution and turmoil in Ireland at the time the writing that Yeats accomplished might not have existed. Other poets that were involved in the political revolution are Thomas Osborne Davis, James Clarence Mangan, and Sir Samuel Ferguson. Yeats mentions these poets in " To Ireland In The Coming Times", but he does not mention them in a very favorable manner. In "To Ireland in The Coming Times", Yeats uses many symbols to show Ireland's strength as a nation.
One of the symbols is the red-rose-bordered hem; Yeats repeats this symbol in every stanza. " Nor be I any less of them, because the red-rose-bordered hem of her, whose history began Before God made the angelic clan, Trails all about the written page. " (5-9). The red-rose-bordered hem symbolizes Yeats's view of Ireland as feminine. It also symbolizes the nationalism in Ireland during this time. The red-rose-bordered hem shows how bloodshed will occur in order for Ireland to be free from England. But that nonetheless Ireland will prevail.
Another ymbol Yeats uses to describe the strength that Ireland has, is when he states that Ireland's heart began to beat. "When Time began to rant and rage the measure of her flying feet Made Ireland's heart begin to beat;"(10-12). Here Yeats once again shows Ireland in a feminine way, but also states that Ireland has already gone thorough struggles and hardships and they have overcome. Yeats is showing how the revolution against England will be hard but they will overcome as a nation and stand as they've done so many times before. Yeats views Ireland in a very mystical and mythical way.
In many of his poems this element is seen. He discussed this mythical side of Ireland that is suppressed due to the strong Christian religion in Ireland at the time. Yeats states in the poem, "Ah, faeries, dancing under the moon, A Druid land, a Druid tune! " (31-32). This element of using mystical creatures such as faeries gives a sense of Yeats's interest in Ireland's mystical history and background. Druids were known as mythical creatures that were considered to be of high social status. But as Christianity started to spread in Ireland the tales and status of the druids virtually disappeared.
Yeats feels that Christianity is causing a division between the citizens of Ireland and that by uniting as a nation, through Ireland's Celtic history, the people can go back to what Ireland essentially is and its true identity. One of Yeats's greatest inspirations for his poetry was his unrequited love for Maud Gonne. In many of Yeats poems he portrays this love and his sorrow for never being able to achieve a relationship with Gonne. In the last stanza of, " To Ireland in The Coming Times", Yeats expresses his undying love for Gonne and the frustrations he is enduring because of her rejections.
In the first line of the last stanza Yeats writes, "While still I may, I write for you the love I lived, the dream I knew. "(32-33). Here he is saying he is writing for Ireland while he is still able, but he is also writing for Gonne. Due to never being able to be more than a friend to her, Yeats shows his love for her in his poems. He dedicated many poems to this love he had for Gonne. Yeats wants her to know that even though she constantly rejects, he will always love her. Yeats wants Ireland to have a brighter future. He wants his people to stand strong and continue to stand strong no matter what the future may bring.
The measure of her flying feet Made Ireland's heart begin to beat; And Time bade all his candles flare to light a measure here and there; and may the thoughts of Ireland brood upon a measured quietude. " (11-16). Here Yeats shows how Ireland whose history is long and extensive, has always come on top no matter the circumstances. "That you, in the dim coming times, May know how my heart went with them After the red-rose-bordered hem. "(45-47). He is also saying that no matter what he wants his people to know that he will always support them and knows that they will stay strong even after he is long gone.
Yeats also wants the people of Ireland to know that he wants Ireland to overcome the hard times. Yeats also hopes for a better future for the people of Ireland and for a much better future. Yeats's theme in "To Ireland In The Coming Times" is that Ireland's unity is unbreakable, no matter what Ireland will prevail as a nation and continue to be strong. Yeats shows his love, admiration, and patriotic feelings for Ireland in "To Ireland In The Coming Times". Many of his poems incorporated his strong affection for his country and his strong political influence in Ireland.
Many of Yeats's poems were used to express his unrequited love for Maud Gonne as well. In "To Ireland In The Coming Times", Yeats includes all of these elements, his love and faith for Ireland, his unrequited love, and his knowledge of Ireland being a strong nation. Yeats believes and knows that Ireland is a united nation and no matter the obstacles or challenges his nation will overcome. Yeats will always be known as an influential writer. His work and legacy will continue to live on, especially in the hearts of Ireland's people.
Related Topics