Analysis of the brand 'Red Bull' and its marketing communications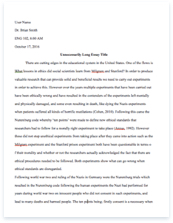 The whole doc is available only for registered users
A limited time offer! Get a custom sample essay written according to your requirements urgent 3h delivery guaranteed
Order Now
The majority of managers identified brand equity as a key asset for successful business performance. Through marketing communication strategies a company attempts to create, maintain and increase a sustainable competitive advantage on product attributes in the consumer's mind (Belch ; Belch, 2007). Brand names like Coca-Cola, Apple, Red Bull and Microsoft are outstanding examples in achieving such a competitive advantage relative to their competitors. Today nearly everyone is aware of these brands.
Who has not heard of Red Bull, the silver-blue canned energy lemonade? But the beverage is much more than a caffeine-loaded drink. Meanwhile, the brand has become a billion dollar trademark (Interbrand, 2008). This paper outlines the superior success story of the energy drink Red Bull and how it gained equity for its brand. An investigation of its marketing communications reveals how the Austrian company builds relationships with its audiences. First, a definition of brand, marketing communication and brand equity shall be given. Definitions
A brand is a name, symbol or design which identifies the product or organisation as having a sustainable differential advantage (Belch et al. , 2007). Buzzel, Gale and Sultan have proven how important differentiation is for companies like Red Bull. Their PIMS-study (Profit Impact of Market Strategies) shows that companies operating in no differentiation markets have the lowest Return on Investment, while companies with a high ROI operate exclusively in high differentiating markets, and are market leaders in their segment (Buzzel, Gale, ; Sultan, 1975).
Fill (2002) defines marketing communication as 'a management process through which an organisation enters into dialogue with its various audiences. Based upon an understanding of the audiences communications environment, an organisation develops and presents messages for its identified stakeholder groups, and evaluates and acts upon the responses received. ' The objective of this process is to position the company and its products in the mind of the target markets by influencing their perception and understanding.
The goal of marketing communication is to build relationships with the audience in order to generate attitudinal and behavioural responses (Fill, 2002). Marketing communications programs are aimed at brand awareness and the formation of a strong, positive, and unique brand image, and are therefore a driver of brand equity (Krisjanous, 2008). Brand equity has been defined by Aaker as 'a set of brand assets and liabilities linked to a brand, its name and symbol, that add to or subtract from the value provided by a product or service to a firm and / or to that firm's customers' (Aaker, 1991).
The brand Red Bull was founded by the Austrian Dietrich Mateschitz in 1987. The advertising expert developed the basic idea in Hong Kong. Whilst travelling on official business he discovered the traditional and stimulating tonic drinks. As he has never seen a drink like this in Europe, the product left an impression on him. Only 2 years later, in 1984, Mateschitz founded the Red Bull GmbH1, refined the taste of the drink, developed a unique marketing concept and first launched the product in his home country in 1987. Mateschitz had created a totally new division of the lemonade market: the energy drink.
In 1992 he expanded to Hungary. Red Bull not only gave wings to its drinkers, moreover it got wings by itself. Right from the beginning, it went particularly well with young clients (Nimmervoll, 2004). Nowadays, the corporation is one of the most successful companies in the whole of Europe. According to the official Red Bull website (2008), "Today, Red Bull is energizing over 100 countries around the globe. " Why is Red Bull a highly successful brand? The world's number one energy drink and category founder Red Bull is an extremely lucrative business.
Although the canned drink is the only product the company produces, although they only sell it in very small portions, and although these mini-cans have an exorbitant price, the prestigious, functional drink can record an enormous number of loyal customers aged between 15 and 25 (Kumar et al. , 2004). This is especially remarkable as that segment, usually, is neither a highly faithful customer group, nor has great financial means on its disposal. And yet, the company has been noting down incredible profits for many years.
Correspondingly, the following expressive figures illustrate clearly what a strong business the Red Bull GmbH is: Today, sales are registered in more than 100 countries, and the company progressively and successfully targets new markets around the world. In 2004, they gained an increase of profits of 41 percent in the USA, 53 percent in the Middle East, 44 percent in Australia and even 328 percent in Central America. Thus, Red Bull had a turnover of 1. 261 billion Euros in 2003 (Nimmervoll, 2004). Seiser (2004) reports that Red Bull can afford to put no less than 30 percent of their profits into the marketing sector.
All in all, Mateschitz' corporation has a company value of 4 billion Euros and provides work for about 1,850 employees (Nimmervoll, 2004). Red Bull is a private company. This means that Mateschmitz and his team are free of financial pressure from investors and board members (Rodgers, 2001). All these features demonstrate Red Bull's immense business success and guarantee Mateschmitz' corporation an undisputed market and brand leadership. So how does the business manage to change the needs and budgets of its unpredictable target group? How does it make teenagers loyal customers?
Red Bull uses a selection of these communication forms in order to differentiate itself from competitors, to remind and reassure their customers of buying the energy drink, inform them about the product, persuade them to buy the can and even to entertain them.
The DAGMAR-Model (Defining Advertising Goals for Measured Advertising Results) is a model for setting objectives and measures the results. It is a hierarchical model of communication, and consists of four stages:
1. Awareness
2. Comprehension
3. Conviction
4. Action
Before purchasing the drink, awareness of the brand Red Bull has to build up or developed. Getting attention is the prime objective to create awareness. But to stimulate purchase, awareness is not enough. Knowledge about the product is important. The audience has to be educated about the benefits of Red Bull usage. Then the consumer has to be convinced to try the product once. And finally the customer must be engaged in purchasing activities (Fill, 2002).
The Red Bull company employs a big market research team, whose task is it to investigate all details about the target group in order to communicate effectively with them. They found the following trends: due to the information overload of today's communication technology, young customers are very sceptical of advertising strategies like TV advertisements or email messages. Teenagers rather require an individual profit, otherwise they are not interested in product promotions (Rodgers, 2001). Red Bull takes this knowledge into account and, cleverly, omits tactics like prime time commercials, print advertising and web marketing for the most part. What works for other firms is simply not the right strategy for the drink's particular target group. Hein (2001) puts one of the company's secrets into words, saying that 'in the antithesis of any major marketing plan, Red Bull buys traditional advertising last.' But which are the means which enable the company to build a relationship with young people?
Image creation
Red Bull's marketing image can be described as a mixture of fun and danger and, to some extent, it finds its embodiment in the extreme sports the company subsidizes so generously (Seiser, 2004).
Commercial spots in the form of cartoons are not shown to inform the audience (if you do not know the product you probably will not even understand what the advertisement is for), but to entertain them. The same applies to the musical events, night club promotions and sporting activities Red Bull organizes and sponsors: fun-loving adolescents come in flocks to parties and contests, drinking the 'beefy' drink in communities (Rodgers, 2001). This gives the customer the feeling that Red Bull is an authentic brand: it is a 'social welfare' operator of cool events.
Moreover, the clever marketing of the 'bull drink' makes use of another important tool, which works astonishingly well with young people: rumours, which make the drink appear cool. Hein (2001) points out that Red Bull is not only said to be some kind of 'Liquid Viagra' with the secret ingredient of bull's testicles, but that people even tell themselves that someone overdosed from the drink because it has drugs in it. Especially when it is combined with alcohol, Red Bull is considered to have a strong and occasionally even dangerous effect on its consumers, as the mix of alcohol with the drink containing taurine, glucuroalactam and caffeine is quite risky (Cox, 2004). All this scandalous gossip makes Red Bull very attractive for adventurous adolescents. Walker (2002) used the expression 'murketing' to describe Red Bull's way of marketing, which implies that company's tactic is to keep everything about the product extremely vague, obscure and equivocal.
In order to enhance their brand visibility Red Bull bought vans, mounted a giant Red Bull can on the back, painted them with their energy-loaded and self-explaining logo – two thick necked bulls in opposing charge against a yellow sun – and distributed the drink in hot spots such as popular bars and clubs where they approached key individuals including DJ's, bar tenders, and trendsetters. Then they targeted shops near universities and gyms (Kumar et al., 2004).
Red Bull's cartoon character has been used since the launch in 1987 1987, and has established the slogan:
'Red Bull gives you wings' (Figure 1).
These cartoons were intended to reinforce brand identity rather than to create awareness. Red Bull has never nurtured using traditional advertising tools (Kumar et al., 2004).
Instead, Red Bull relied on word-of-mouth or buzz marketing. They associated the drink with energy, danger and youth culture and created its mystic. Through sponsorship of events which embodied the spirit of the drink and are consistent with the slogan, Red Bull developed a cult among its customers, who perceived it as an Anti-brand (Kumar et al., 2004).
To broaden their message reach, Red Bull entered the Formula 1 and motorcycle racing in 2004. They also created their own extreme sports events such as BMX biking, kite-boarding, freeskiing and skydiving. Soon the drink became associated with adrenaline fuelled activities, such as the Red Bull Flugtag2, where amateur pilots build their own flying machines and jumped off a ramp into water (Kumar et al., 2004).
The winner got rewarded with a flying licence. Additional events such as a breakdancing competition initiated positive word-of-mouth with trendsetters and gave it its street credibility.
Consumer education teams handed out free samples to 'those in need of energy', at truck stops, offices, gyms and construction sites. They also gave cans to DJ's while mixing and left empty cans on the tables and garbage bins in selected nightclubs in order to create buzz (Kumar et al., 2004).
Red Bull hired trendsetters as student brand managers to promote the drink at universities. They provided students with free cans and encouraged them to give parties. These brand managers reported back to Red Bull and provided them with market research (Kumar et al., 2004).
The action-loaded homepage invites its visitors to take part in exciting online games and other interactivities. The site informs about events and sports in an appealing way for its target group. The homepage is well designed and easily captures the attention of its audience.
Conclusion
Red Bull has not only found its niche market but also a genial recipe of successfully communicating with its audiences. Actually, everything fits concerning the brand: The commercial cartoons (funny, entertaining, and extraordinary), the sponsored sports and festivals (outstanding, exciting, and fun-loving), the rumours about it (mysterious and risky) – all this makes the product special and gives it a distinctive image the audience can identify with. Red Bull is the way young people want to be, which explains its success. Doing it differently has proved to be a genial marketing strategy.
However, it is very important for the future not to rest on its success but to steadily keep on innovating single events or promotion campaigns sticking to its winning concept. Although financial figures show that it is doing more than well, the company must persist in putting lots of money into the marketing sector, into supporting sport events and athletes. This way, the brand will overcome its many cheaper competitors.
Related Topics