President of India and Women Empowerment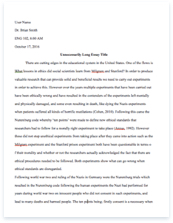 The whole doc is available only for registered users
A limited time offer! Get a custom sample essay written according to your requirements urgent 3h delivery guaranteed
Order Now
India, our country, is well known for its cultural heritage, civilisation, religion and its geographical features. Moreover,India is also popularly dubbed as a malechauvinistic nation. We proudly portray our nation as "Bharat-Mata" and raise slogans in praise of our unity, integrity and dignity. While doing so, we fail to realise that "Bharat-Mata" means mother to every Indian. Even after six and a half decades of Independence, women in our country continue to be helpless victims of male chauvinism and highhandedness in almost every walk of life. Conventionally, women were compelled to play the second fiddle in every sphere, family or public life. But today, women have distinguished themselves and have made their identity and presence in all spheres of life. Woman, today, are not only confined to domestic chores like upbringing of children but they also form an integral part of the society and make a significant contribution to the development of the nation This essay attempts to focus on various contentious issues.
Are all the women empowered in the county? Whether the progress made by women in India is an all-encompassing factor or is it limited to a few stray cases? Has the benefit of the various welfare measures trickled down to every section and class of the society? Women empowerment has been a matter of debate for long and a meeting point of contradicting themes. Over theyears, the governments have been emphasising women empowerment in true spirit. Even though, some sections of women have benefited from this empowerment, the vast majority of them in rural segments have remained untouched. Women in rural areas are still considered inferior to men in every sphere of life. In reality, women perform half of the work and men ultimately cash in on their goodwill and take all the credit. Much needs to be done for the majority of the women in rural areas. Paradoxically, the country is being ruled by the UPA Government with Ms. Sonia Gandhi as its Chairperson.
Other examples are that of Ms. Mamata Banerjee of Trinamool Congress, Mrs. Sushma Swaraj as a powerful Opposition leader, Ms. Tessy Thomas as a missile scientist of India, Ms. Meira Kumar as the first woman Speaker of the Lok Sabha, etc. Besides politics, women have distinguished themselves in the fields of administration,business, medicines, engineering, music, astronomy, information technology, sports, judiciary, banking, etc. It is a well-known proverb that the destiny of a child is always the work of the mother. Then, how can we ever neglect the importance of a woman who, as a mother rears and develops a worthy child turning into great persons like Guru Gobind Singh, Shaheed Bhagat Singh, Dr. A.P.J. Abdul Kalam, etc. Likewise, women like the late Indira Gandhi, the late Vijaya Lakshmi Pandit, Mother Teresa, Ms. Kiran Bedi, Ms. Lata Mangeshkar, Ms. Chanda Kochhar, the late Kalpana Chawla, Justice Fathima Beevi, Ms. Saina Nehwal and their ilk have scripted stories of success in history.
The question that arises here is: Has the overall progress of women been achieved at desired levels in the country? One would desolately admit here: No, it has not. Women empowerment refers to providing women with equal opportunities in all fields. It is presently the need of the hour. If equality of opportunities can be brought about in India, empowerment could be easily done. Empowerment will enable Indian women to hold the same position in any field and be treated on a par with men. Unfortunately, it is still a dream in India. It is pertinent to note here that only a certain class of women have benefited from the thrust of empowerment. In India, majority of the rural women continue to be living in the shackles of medieval orthodoxy with their male counterparts playing a dominant role in almost everything that matters. Gender equality plays a pivotal role in the uplift of women. Inequality needs to be scrapped. Article 15 of the Constitution prohibits gender discrimination.
Furthermore, Article 15(3) permits the state to positively discriminate in favour of women to make special provision, to deliver them social, economic and political justice and accords them parity. Gender-based discrimination and disparity are witnessed in numerous cases of sexual harassment and dowry deaths that are very common in India even in the age of revolutionary technological advancements. In some cases, women are still restricted from entering temple premises. Women must be encouraged to prove their mettle in every sphere. The Government must open doors for them to prove that they are equal to men. As per the latest report, the contribution of women in various sectors is as follows: Financial & Insurance (60%), Media and Entertainment (42%), Professional Services (56%). The following sectors show engagement of lowest percentage of women: Agriculture and Mining (18%) and Automotive (21%). In Indian Parliament and Assemblies, women have never represented more than 10%. Most of the women workers in India are outside the organised sector.
Related Topics