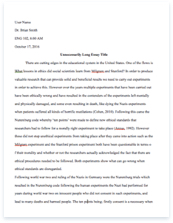 The whole doc is available only for registered users
A limited time offer! Get a custom sample essay written according to your requirements urgent 3h delivery guaranteed
Order Now
As my learning needs and areas of development have been identified within my portfolio, the following case study will focus on the assessment and prescribing process for a 64 year old lady with a history of venous leg ulcers. The identified patient, who will be known as Jane to maintain confidentiality (NMC, 2008) was chosen due to the high number of patients who have venous leg ulcers that are nursed by community teams. Approximately 1-2% of adults will have a leg ulcer at some point in their lives, this figure increases with age to around 3.6% of people over 65 years being affected (Christian, 2013). Venous leg ulcers are costly to treat, and respond best to early diagnosis and treatment (McKenzie, 2010). Patients often find leg ulcers painful, embarrassing and they have a negative impact on their own body image (Parker, 2012).
Rationale
When having my yearly appraisal I identified that I wanted to undertake the non-medical prescribing course as I felt this would enhance my nursing practice and provide better continuity of care to patients that I was caring for. I find it very frustrating when trying to obtain the correct dressings for patients and often find myself waiting outside the GP office to obtain a prescription which is not an effective use of time. Bryant (2011) suggests that community nurses feel frustrated with delays in obtaining the necessary resources for their work, such as dressings that are traditionally only obtained by prescription from the patient's GP, with these delays being a prompt to undertake the prescribing course. Undertaking further training to expand the nurse role can improve patient care by being able to access items required in a much more cost and time effective way (Dekkar et al. 2013) and enhance job satisfaction for the nurse.
However Bryant (2011) suggests that this can be a daunting experience for the nurse when faced with taking on the sole responsibility for the treatment of the patient and this can prove to be a deterrent to some nurses when offered the opportunity to study for this role. Although this new aspect of my role will be daunting, I feel that I have been well supported by my prescribing mentor and other health professionals to become a safe and competent nurse prescriber to improve patient care. Non-medical prescribing improves access to services, extends patient choice, reduces hospital admissions and generally improves the quality of patient care (Department of Health, 2009a). Non-medical prescribing will enable greater patient choice and satisfaction in their care (Department of Health, 2006).
Nurses are able to prescribe under the Medicines Act (1968) and Medicinal Products: Prescriptions by Nurses Act (1992), in the last few years there have been policy drivers from the Department of Health to encourage and support nurses to expand their roles to improve patient care. Care in the community setting has been encouraged to provide effective care in the home and assist patients to avoid hospital admissions when possible, Department of Health (2009a) suggests that nurse prescribing is a valuable resource within the community health care setting. The white paper Our Health, Our Care, Our Say (Department of Health, 2009b) described a new direction for community services focusing on more effective links between health and social care services, moving essential services to enable the patient better access to them. With the population aging and more services needed within the community setting, district nursing teams have to evolve to meet the needs of their patients (Department of Health, 2013) and nurse prescribing is a part of this change. The Framework used for this case study will be the Seven Principles of Good Prescribing (1999) which assists the nurse to ensure that their prescribing is evidence based, cost effective and appropriate. This framework uses a seven step model to assist the nurse through this complex process.
1: Examine the needs of the patient
Effective history taking is an essential component of the assessment process and is vital to ensure safe practice and for the prescribing process (Young et al, 2009). The Nursing and Midwifery Council state that nurse prescribers are accountable for decisions in regards to prescribing practice (NMC, 2006) even if the nurse chooses not to prescribe. Nurses are taught to assess patients using a model based on the activities of daily living to assist in the nursing process and to plan the care needed for that patient (Cray, 2008). Although this method is an integral part of the nursing process, it is not a sufficient form of assessment for the process of prescribing and an additional tool needs to be utilised to aid the decision making when prescribing (Munson & Willcox, 2007). There are many medical assessment models and should be used in conjunction with a traditional nursing assessment to build a clear picture of the patient's clinical history and medical diagnosis (Young el al, 2009). The model I prefer to use is Neighbour (1987) as I find it fits well with the Seven Principles of Good Prescribing (1999), the model has a five point check list for the consultation process which are:
Connecting – discussing with the patient the nature of the problem Summarising – feedback to the patient, ensuring information is accurate so no misunderstandings take place Handing over – form and discuss management plan, ensuring patient understands what has been agreed on Safety-netting – further follow up, referrals and investigations Housekeeping – writing up clinical notes and dictating referral letters
Jane is a 64 year old lady who lives with her husband and they enjoy a reasonably active social life. She has been retired for 4 years from her employment as a primary school teacher and although she had not been very physically active since retirement she has recently commenced golf lessons. Jane is known to the district nurses as she has had a history of venous leg ulcers for the past 3 years and attends the district nursing leg ulcer clinic on a weekly basis. The patient should be thoroughly assessed by the nurse, taking a complete clinical and medication history, before a decision is made (Young et al, 2009). After this assessment the nurse should only prescribe if they are practising within their own area of competence and if not then the nurse has a responsibility to refer the patient to a health professional who is competent in that area (NMC, 2006). By using the Neighbour (1987) model I was able to clinically assess Jane and formulate a plan of care.
Connecting- I discussed the reason for the visit with Jane, took past medical history, medication currently being taken including herbal remedies and over the counter medicines, any allergies known. Summarising – I confirmed with Jane the information that she had told me and what she expected the goals should be. Handing over – I formed a management plan which included further assessment and confirmed this with Jane. Safety-netting – I made a further appointment for Jane to attend the clinic for further assessments that were necessary. Housekeeping – At the end of the appointment I recorded the details of the consultation and management plan in Jane's nursing record.
Jane had no history of surgery, respiratory disease or circulatory problems. Prescribed medications included Atorvastatin for high cholesterol, Paracetamol and Codeine Phosphate for pain and Docusate Sodium for constipation. Jane was not taking any herbal remedies but had recently started taking an over the counter multi vitamin which her GP was aware of and there were no known sensitivities or allergies disclosed. Jane is a non smoker and states she only drinks alcohol a few times a year at social occasions. Jane's height is 1.7m and weight is currently 98.2kg, giving Jane a BMI of 34 and although Jane has been loosing weight, she remains clinically obese which is one of the risk factors for venous leg ulcers (Smith & Nephew, 2007). Jane had attempted to make some lifestyle changes over the past couple of years, but these had not been a success, however Jane has increased her physical activity and had been attending a weight management programme organised by her GP practice nurse.
These lifestyle changes resulted in a steady weight loss over the past 3 months which should improve her overall health and assist in reducing the likelihood of further problems with leg ulcers (Van Hecke et al, 2011). A leg ulcer is a wound to the lower leg that affects the dermis and epidermis for more than 6 weeks which is caused by a venous insufficiency resulting in venous hypertension (Rainy, 2005). Jane has had compression therapy to treat her leg ulcer which is applied in the form of two layer compression bandaging to increase the blood flow and reduce oedema (Regmi & Regmi, 2012). Compression therapy is used to attempt to reverse the venous insufficiency by applying bandaging to the limb, aiming to achieve a therapeutic pressure of 40mmHg at the ankle and lowering this at the calf to 20mmHg (McKenzie, 2010). This pressure is achieved by the application of layers to shape the limb to be much wider at the calf than the ankle (McKenzie, 2012). Compression therapy is only considered after a through holistic assessment and it is decided that the patient is suitable to have this treatment option as compression therapy is not without risks as compression bandaging applied to a limb with arterial disease can cause significant damage to the tissue (Whitehurst, 2007).
Before a patient has compression therapy applied it is trust policy that a Doppler assessment must be completed and this must be repeated every 12 weeks to ensure the patient remains suitable for this option of treatment (Local NHS Trust, 2012). A Doppler assessment measures the arterial blood flow giving the ankle-brachial pressure index or ABPI which can indicate if the leg ulcer is a venous ulcer or an arterial ulcer (Furlong, 2013). A patient with an ABPI of between 0.92 and 1.3 are suitable for compression therapy, a reading of less than 0.9 indicates that there is some arterial disease and a reading of above 1.3 indicates that the patient has non-compressible blood vessels (Vowden, 2010). Although a Doppler assessment can indicate the ABPI reading it should not be relied on alone and must form part of a thorough assessment (Keen, 2008). It should be performed with an assessment of the wound noting the appearance, position and amount of exudate to the wound along with medical and social history of the patient as some patients may present with mixed aetiology (Keen, 2008).
2: Consider the appropriate strategy
Although Jane's leg ulcer had responded very well to this treatment and the ulcer has remained healed for three weeks, both Jane and myself were concerned about the reoccurrence of leg ulcers which is a common factor with over 60% of patients having further leg ulcers within two years (Courtney et al, 2008). Jane gave her consent to have a repeat Doppler assessment at her next appointment which I arranged, this was performed as trust policy requires (Local NHS Trust, 2012). The Doppler assessment showed a reading of 0.98 to the left leg and 1.1 to the right leg, both within range for safe compression (Vowden, 2010).
Jane had been prescribed many types of compression hosiery in the past, but there had been some issues with concordance and although Jane had been in agreement with the wearing of the hosiery, they had been discarded after a few months of use (Williams, 2010). Often patient's believe that once the ulcer is healed and that they have worn the compression hosiery for a few weeks or months without reoccurrence of any wounds, they believe themselves cured, the stockings are no longer worn and ulcers can become a problem once more (Blockley et al, 2011). During the consultation I was keen to discuss with Jane the issues surrounding the compression hosiery and to find out if she understood that the reoccurring venous leg ulcers was a lifelong possibility, as often patients do not fully understand their diagnosis which can affect concordance with recommended treatment (Williams, 2010). Jane stated that the hosiery previously prescribed had been a stocking that she found quite difficult to apply and very warm to wear particularly during the summer months. Jane's medical records indicated that in the previous year she had been prescribed two different makes of Class 2 British Standard compression hosiery in a closed toe which gives a compression pressure of 18-24 mmHg (Anderson, 2012).
Influences on nurse prescribing can be many and this can impact on the decision making process, prescribers can face various ethical dilemmas during their everyday practice (Adams, 2004). The decision to prescribe can be influenced by lack of information, no access to medical notes and pressure to prescribe from patient/relatives, a product should only be prescribed where there is a need (Good Principles of Good Prescribing, 1999). Having undertaken a thorough and holistic assessment, discussing the issues that Jane had previously encountered and her fears of future leg ulcers, I felt that Jane would benefit compression hosiery.
3: Consider the choice of product
Following the assessment process and after discussing previous issues with compression hosiery with Jane, I selected Class 2 British Standard compression hosiery in an open toe from the Nurse Prescriber's Formulary (2013). The brand of the product was chosen as guided by the trust wound formulary which is a list of products that have been approved for use as earlier stated. Had I not been able to find a product suitable for Jane from the trust formulary then I would have been able to choose a different product if I had a clear rationale for doing so. Due to reoccurring leg ulcers Jane needed the compression of a Class 2 British Standard stocking but Jane had found previous Class 2 stockings unwearable. I considered that a better alternative would be the Class 2 British Standard stocking in an open toe which would continue to give a compression pressure of 18-24mmHg but would be more comfortable for Jane and was within the range recommended (Anderson, 2012). Jane would find the stocking easier to apply and the open toe is recommended if wearing at night, making concordance much more likely (Blockley et al, 2011). The products decided on are Activa British Standard Hosiery Below Knee open toe stocking Class 2.
With the advancement of technology many products are available to buy over the counter or via the internet, as in the case of compression hosiery. Within my own sphere practice I have encountered patients who have self diagnosed and purchased products to self treat as they considered appropriate. Although patients can be tempted to purchase products from these sources, particularly if they want a certain brand which is not within the trust formulary but there is no clinical need for them, it is important that the prescriber emphasise the safety issues involved. When assessing for compression hosiery it is important to measure the patient correctly to confirm the stockings prescribed are the correct fit to ensure that the product performs as it was manufactured (Blockley et al. 2011). Compression hosiery that is of the wrong size or strength of compression can not only be ineffective but also dangerous to the limb, therefore it is essential that the patient understands that they need to have the correct assessment from a health professional before these products are applied (Blockley et al, 2011).
When prescribing a product the prescriber should have four main aims which are to maximise effectiveness, minimise risk, minimise cost and to respect the patient's choice in product (Barber, 1995). When prescribing for certain groups of patients, such as the elderly, it is important to take caution as they are often taking multiple medications for their multiple conditions and they should have their medicines reviewed regularly, discontinuing any drugs that are no longer needed (BNF, 2013). The nurse prescriber has a responsibility to have under taken a full assessment which should include knowledge of medications currently being taken by the patient before they decide to prescribe a product for that patient (NMC, 2006). The patient's safety is the most important factor when undertaking prescribing and any drug may produce unwanted or unexpected adverse drug reactions (BNF, 2013). The benefits of any potential benefits of an intervention must be balanced against the possible adverse reactions (General Principles of Good Prescribing, 1999). If a product is involved in an adverse event, a report should be sent to the Medicines and Healthcare products Regulatory Agency (MHRA) using the yellow card from the back of the BNF or NPF or by accessing the MHRA online at yellowcard.mhra.gov.uk (BNF, 2013).
It is estimated that the cost to the NHS of chronic wound treatment is in the region of £2.3 billion, with leg ulcers falling in to this category, this equates to almost 3% of the healthcare budget. Prescriptions cost the NHS millions of pounds each day therefore it is essential to be mindful of this and only prescribe what is needed (Good Principles of Prescribing, 1999). As a nurse prescriber it is imperative that the prescriptions we issue are not only needed but also cost effective. By prescribing a product that the patient is more likely to be concordant with cuts down on waste and can assist in the prevention of further ulcers (Christian, 2013).
4: Negotiate a contract
Good and effective communication is an essential part of the nurse's role in everyday practice and even more important when prescribing. The code of professional conduct states that nurses must collaborate with patients in their care and ensure that they are involved in making decisions about their care, gaining informed consent before the commencement of any care or treatment (NMC, 2008). Jane was consulted throughout the assessment process and her previous experiences and views considered before a course of treatment was agreed on. Jane was able to make an informed choice through reflection on previous treatment and by discussing other options available. As Jane had encountered problems in the past, which had led to non-concordance, it was important that she was happy with the product that I suggested and that she understood how to apply the product.
We agreed that Jane would attend the clinic and be assisted to apply the product. Then if she was happy, she would continue to apply the product herself in her home, with regular follow up from the nursing team. We also agreed that if Jane had any concerns or issues with the product then she would seek advice from the district nursing service. Before any prescription was issued I ensured that Jane understood that all her normal repeat prescriptions would be issued by the GP as normal. We also explained the correct method of washing and drying the product to maintain its integrity. This was documented in Jane's nursing notes and GP was informed of the decision to prescribe compression hosiery.
Non-concordance is a major issue in the treatment and prevention of leg ulcers with patients stating pain, discomfort and heat being some of the reasons patients were unable to tolerate treatment (RCN, 2006). Dhalivaal (2011) states that patients found nurse prescribers had more time during the consultation, they did not use as much medical jargon and explained treatments in a much clearer way which improved concordance and continuity of care. Research published by the Department of Health (2011) has indicated that nurse and pharmacist independent prescribing has become well established and able to manage patients' conditions, providing them with the products they need. Nurse and Pharmacist Independent Prescribers are prescribing appropriately and safely, with high levels of approval from patients (DOH, 2011).
5: Review
As previously mentioned, we agreed on regular follow up appointments with Jane to monitor the effectiveness of the product prescribed and to ensure that the products were being worn correctly to ensure safety. It is important to monitor such products to observe for signs of wear and tear that can impinge on the products' effectiveness as they need to be replaced every 3-6 months or when damaged (Regmi & Regmi, 2012). This safety netting is important in all patient consultations; it allows health promotion as well the monitoring of ongoing or worsening symptoms (Young et al, 2009). This regular review ensures that the patient has regular contact with the health professional and allows them time to express any concerns that they may have, the patient feels that they have not been forgotten (Williams, 2010).
When Jane attended her follow up appointment she stated that she had been wearing her stockings as we discussed and stated that she found them a little difficult to apply but was becoming more adept at this. Her leg appeared to be in good condition and there were no indications of any skin damage at that time although Jane was aware that a leg ulcer could develop despite wearing the stockings (Christian, 2013). Further follow up appointments were arranged with Jane. 6: Record keeping
Effective communication and clear, concise record keeping are paramount to maintain patient safety (Walsh, 2006) and it is essential that the patient's nursing records be updated as well as their general patient record which is normally based with the GP within the primary care setting. The GP should be made aware of newly prescribed products as soon as practically possible and no later than 48 hours after the prescription was issued (NMC, 2009). Jane's GP was contacted by myself to inform the surgery about the decision to prescribe compression hosiery which enabled her records to be updated accordingly. Accurate and adequately kept records is not only an NMC (2009) requirement, it also demonstrates good, safe practice that is supported by effective communication with other individuals that are involved in a patient's care (Dion, 2001). By maintaining accurate records within the perspective of nurse prescribing, the nurse is able to show both safe practice and quality care, this is a vital safeguard for the nurse prescriber to be able to demonstrate professional ability and safe prescribing practice (Dion, 2001).
I updated Jane's nursing record with the full clinical and nursing assessment that I had performed, the care plans that I had formulated of the care to be provided, evaluation of the care that I had provided and documentation of prescriptions that have been issued to Jane with the serial number of that prescription. All documentation is recorded in black ink, dated, timed, signed and printed name and job title (NMC, 2009). Prescriptions that are hand written should written legibly in black ink and should be dated, state the full name of the patient, address, date of birth, age and be signed by the prescriber (NPF, 2013). It is the prescriber's responsibility to ensure the security of their prescription pad and keep it locked securely away when not in use, they should also not have multiple prescription pads (NPF, 2013).
7: Reflecting on your prescribing
Reflection is a commonly used tool which allows the opportunity to re-visit events and incidents which we may feel left either a negative or positive impression, it allows us to gain greater insight in to situations (Timmons, 2006). Reflection supports professional development and learning within the clinical environment to keep skills and knowledge up to date, which is an NMC (2008) requirement. By encouraging self analysis of the feelings and thoughts we had during that time we can explore learning needs (Timmons, 2006). By reflecting on prescribing practice, nurses can improve their knowledge base and prescribing practice (General Principles of Good Prescribing, 1999). There are many models of that are used to aid reflection nursing practice and education, for this purpose the model I prefer to use is Gibbs (1998) reflective cycle as I find it easy to use, it includes 6 stages in the process: Description, Feelings, Evaluation, Analysis, Conclusion and Action Plan (Gibbs, 1998).
Description – To take clinical and nursing history, decide whether to prescribe a product or not, if not then to refer patient to other health professional. Feelings – I was feeling quite daunted and nervous as I am new to the prescribing process and the responsibility and accountability that this entails. Evaluation – I felt that my assessment was thorough but that I took too much time and the patient had not expected to be in the appointment for that length of time. Analysis – I performed the consultation in a professional manner but used language that the patient could easily understand. Conclusion – I could have combined the assessment with further tests that the patient had to have in a further appointment. Action Plan – Gain further practice at clinical assessment, act on constructive feedback from my prescribing mentor, I should continue to be thorough even though the consultation may take a little longer.
Medicine Errors
A medication error is a mistake at any part of the process of prescribing, preparing, dispensing, administering, monitoring or the provision of medicines advice, even if no harm has occurred (MHRA, 2013). In England it is predicted that there are approximately 1.8 million prescribing errors every year that are classed as serious and although this is a major concern very little contemporary research exists to measure the actual harm done to patients (Ferner, 2012). However Preston (2004) states that medication errors are costly in terms of both increased hospital stay, that of patient harm or death and anxiety to healthcare professionals involved in the patient's care. All medication errors, regardless of severity, need to be reported to The National Reporting and Learning Systems (NRLS) which was created by NHS England and MHRA to improve safety for patients (MHRA, 2013). Prescribers need to maintain their knowledge base, only prescribe within their sphere of competence and report any prescribing errors that they make (Banning, 2005). Conclusion
All qualified nurses are expected to adopt life long learning to maintain and improve knowledge base and clinical skills (NMC, 2008) and as part of my professional development as a community staff nurse one of the logical qualifications to study for was that of that of Community Practitioner Prescribing. I have found the study for this qualification challenging at times, but very rewarding and I would not hesitate in recommending it to colleagues as I have found my role as a community nurse extended. The greater continuity and enhanced care I can provide patients gives me great job satisfaction, for example no longer having to wait for days for a prescription for dressings that are needed, they are prescribed promptly by the health professional who has assessed the wound. This reduces delays in treatment that are often experienced by patients which can cause frustration and have a negative impact on the nurse/patient relationship.
Although nurse prescribing has been taught for a number of years and that the literature suggests that patients are comfortable with this, in my own practice I have found that a few patients view it as a novelty. They are sometimes pleasantly surprised when the nurse prescriber can issue a prescription for non medical items but sometimes it is viewed with suspicion, the patient is occasionally unsure of the legality of the prescription that has been issued. Explanation of being able to prescribe certain products is often needed to give the patient some reassurance.
Most patients are very supportive and have a very positive attitude towards nurse prescribing, even if some find it a little unusual. This attitude may change as more nurses undertake study to enable them to become independent prescribers. As patients tend to decide issues based on personal experience my own practice may reflect on the nurses' ability to prescribe effectively and safely which can help or hinder attitudes towards nurse prescribing. Although the responsibility and accountability attached to the role of nurse prescriber can be daunting, I know by following the steps of good prescribing and maintaining clear and concise records, being aware of the law along with attending regular training will enable me to be a safe prescriber.
Related Topics