Poems: Poetry and Free Verse Poem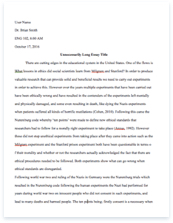 The whole doc is available only for registered users
A limited time offer! Get a custom sample essay written according to your requirements urgent 3h delivery guaranteed
Order Now
Each poem must include the title and poet. For each poem, you must also include where you found it (bibliographic reference) at the bottom of the page. Up to five (5) of your poems may be song lyrics; they must be school appropriate lyrics! You must also explain in a sentence which item the poem is for (from the above list) and identify the part of the poem where you found it:
(EXAMPLE: this will be at the bottom of the page)
www.poetry.org
I chose "The Raven" for its use of consonance. The consonance is found in the line And the silken sad uncertain rustling of each purple curtain.
For five (5) of the poems, you will complete an analysis (see example below). You will illustrate in color ten (10) of the poems. The illustrations can be hand-drawn or designed on a computer. Clip art is not acceptable.
Analysis Example
|Poem Title | |Poet Name | |Write a fully-developed paragraph. Write about why you like the poem and what it means to you. What is this poem about? How do you | |know? Explain the figurative language or poetic device that you chose this poem for (from the above list). Give reasons and | |examples to support what you say. Your paragraph must be no shorter than 100 words. Grammar, spelling, punctuation, and content all| |count. |
Your journal must be typed. Each poem must be on its own page; if you need two pages for the five poems you choose to do the analysis on, you may use more than one page. Your journal must be bound like a book when turned in. They can be put in a binder with clips, tied together, stapled, etc. Your journal must have a cover. I will not accept journals that are not formatted correctly. If your journal looks suspiciously like another student's (same poems, same analysis, etc.) both/all of you will receive a 0 and a referral to administration for academic dishonesty.
The journal is worth 300 points and is weighted at 35% of your grade.
Poetry Presentation and Reflection Paper
**Presentations scheduled for February 12, 13, and 14.
**Presentation Reflection Paper due February 21.
Poetry Presentation (100 points)
Choose one of the poems you included in your poetry journal. You may not choose song lyrics for this…it must be a poem! Prepare a 5 minute presentation of that poem for the class. A typical presentation will include 1) an introduction of the poem, including some information about the author and a brief introduction of the poem itself; 2) reading the poem; 3) your personal analysis of the poem (why you chose it, what you like about it, what is special about it, etc.
As you prepare your presentation, ask yourself questions like: What does the audience need to know before they hear this poem? What does this poem sound like? How should I read this poem? What are the most interesting, striking, significant, or unusual aspects of this poem? What does the poem mean to me? What is the relationship between the poem's form and its content? Etc. You may want to finish your presentation by pointing the class to difficult sections of the poem and ask for their responses or interpretations. The class may also ask you questions, if they wish.
Presentations are scheduled for February 12, 13, and 14. Be prepared with your presentation on the 12th. I will schedule your date and number.
Poetry Reflection Paper (100 points)
The final part of your poetry unit involves writing.
You will turn in a typed, one-page reflection of your presentation. In this short paper, discuss:
What were the major aims of your presentation? What were you trying to do?
Which part of your presentation did you find most successful? Why?
Which part of your presentation did you find least successful? Why?
What did you learn about your poem (or yourself) while preparing the presentation?
Your paper will be graded on how completely you answer the above questions, spelling, grammar, and MLA format.
Related Topics