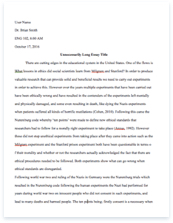 The whole doc is available only for registered users
A limited time offer! Get a custom sample essay written according to your requirements urgent 3h delivery guaranteed
Order Now
The Place de la Concorde was designed by Jacques Ange Gabrie in 1763. It is the largest square in Paris. It is situated between the Tuileries and the Champs-Elysées. At first when it was designed, it was called Place Louis XV to honor the king. During the French Revolution, the square went through many changes as for its name and the statues that stood in the area. Several decades after its construction, this square experience the French Revolution. The statue of Louis XV was built for the king and place in the center of the square. Once the revolutionaries took power, they renamed the square Place de la Révolution, and tore down the statue of Louis XV, and soon replaced it with a guillotine.
Many people were executed in the guillotine; amongst them were famous people like King Louis XVI and Marie-Antoinette. Many people lost their lives and blood was found everywhere during that dark time. Years passed and the guillotine was taken out of the square and a little of peace came back to the area. In the 19th century, the French received the Obelisk of Luxor as a gift from the viceroy of Egypt, Mehemet Ali. The monument that used to mark the entrance to the Amon temple at Luxor is more than 3,300 years old and is decorated with hieroglyphics portraying the reigns of the pharaohs Ramses II and Ramses III.
It also has pictures on the pedestal to describe the transportation to Paris and its installation at the square in 1836. The Obelisk was 22.83 meters high and weighted 230 tons. The obelisk stands at the center of the square and has very important fountains. A bronze fountain, called 'La fontaine des Mers' and another called the 'Elevation of the Maritime' fountain that was installed in 1839.
In the end the Place de la Concorde ended with that name to symbolize the end of a troubled era and the hope of a better and peaceful future. It is a very important monument in France's history. Starting with the Obelisk given to France and in the end the place where Louis XVI and Marie Antoinette were guillotined. The Concorde is a beautiful monument itself, made of rose granite and with a gold top. It's amazing how eight of the main cities of France are represented by eight beautiful fountains around the monument. In the end the Concorde represents those troubled times and the hope of a better era.
Related Topics