Philosophical theory of knowledge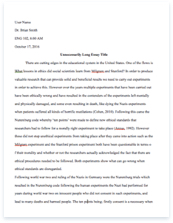 The whole doc is available only for registered users
A limited time offer! Get a custom sample essay written according to your requirements urgent 3h delivery guaranteed
Order Now
1. Absolutism.
This refers to a philosophical theory which posits that truth or moral or aesthetic value is absolute and universal and not relative to individual or social differences. Values, principles, etc., are absolute and not relative, dependent, or changeable. It holds that morals are inherent in the laws of the universe, the nature of humanity, the will of God or some other fundamental source.
It is the ethical belief that there are absolute standards against which moral questions can be judged, and that certain actions are right or wrong, regardless of the context of the act.
Therefore actions can be classified as either moral or immoral regardless of society or an individual culture or beliefs.
2. Ethical Relativism
This refers to a philosophical theory which holds that all points of view are equally valid and the individual determines what is true and relative for them. Ethical relativism represents the position that there are no moral absolutes, no moral right or wrong. Our moral values evolve and change with social norms over a period of time. Whatever you believe is right for you personally is completely up to you to determine.
Therefore we can say that an action is morally wrong or right for someone if and only if that person's culture believes it is wrong or right. The society suffice to say decides what actions are morally wrong or right. Once the society decides that a certain action is wrong then it becomes wrong for the whole society. Therefore morality in this aspect becomes subjective because moral truth is dependent on people thoughts about morality.
Other proponents argue that moral truths are objective; i.e. morality does not depend upon what people think but rather, there are some things that are just plain wrong or right regardless of what anyone thinks.
It is a well-known fact that people do things differently around the globe.
People dress differently, eat differently, speak different languages, sing different songs, have different music and dances and have many different customs. Morality is also relative on this view. For instance, if one society says female genital mutation (FGM) is morally wrong, while another says it is morally permissible, then the fact of whether or not it is morally wrong for some person will be a relative one—namely, the answer will depend upon which society that person is a member of.
3. Ethical Responsibility of Security Management Company for their Clients.
Professionalism
Security companies must operates in the highest professional and ethical manner possible. They must conduct all of their activities in a manner that reflects favorably on the security profession.
Integrity
Security Management Companies are obligated to conduct business activities with integrity and avoid conduct that is deceptive or misleading to the client.
Competence
Security firms are expected to perform all search and consulting assignments competently and with an appropriate degree of knowledge, thoroughness and urgency to the client satisfaction.
Objectivity
Exercise objective and impartial judgment and give due consideration to all relevant facts related to each assignment.
Accuracy
Strive to be exact in all communications with clients and candidates and encourage them to exchange relevant and accurate information.
Conflicts of Interest
Avoid, or resolve through disclosure and waiver, conflicts of interest.
Confidentiality
It is imperative for Security Companies to respect confidential information entrusted to them by their clients and candidates. Security Management obligation is to maintain the confidentiality and security of client. Information continues not only during and after the engagement ends, but also during and after your employment with the firm.
Loyalty
Serve clients loyally and protect client interests when performing assignments.
Equal Opportunity
Fully support equal opportunity in employment and objectively evaluate all qualified candidates.
Public Interest
Conduct activities with respect for the public interest.
Being Honest With Clients
Good business ethics dictate that a security firm should tell clients the truth from the moment it makes contact with a client and in all subsequent dealings.
Related Topics