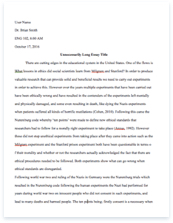 The whole doc is available only for registered users
Pages: 2
Word count: 389
Category: Arthur
A limited time offer! Get a custom sample essay written according to your requirements urgent 3h delivery guaranteed
Order Now
The poem opens with Perceval, whose mother has raised him apart from civilization in the forests of Wales. Since his father's death, he continually encounters knights and realizes he wants to be one. Despite his mother's objections, the boy heads to King Arthur's court, where a young girl predicts greatness for him. He is taunted by Sir Kay, but amazes everyone by killing a knight who had been troubling King Arthur and taking his vermilion armor. He then sets out for adventure. He trains under the experienced Gornemant then falls in love with and rescues Gornemant's niece Blanchefleur. They agree to marry. Returning home to visit his mother he comes across the Fisher King, who invites him to stay at his castle. While there he witnesses a strange procession in which young men and women carry magnificent objects from one chamber to another. First comes a young man carrying a bleeding lance, then two boys carrying candelabra. Finally, a beautiful young girl emerges bearing an elaborately decorated graal, or "grail", passing before him at each course of the meal.
Perceval, who had been warned against talking too much, remains silent through all of this and wakes up the next morning alone. He finds his mother is dead, then Arthur asks him to return to court. But before long, a loathly lady enters the court and admonishes Perceval for failing to ask his host whom the grail served and why the lance bled, as the appropriate question would have healed the wounded king. No more is heard of Perceval except a short later passage in which a hermit explains that the grail contains a single mass-wafer that miraculously sustains the Fisher King's wounded father.
The loathly lady announces other quests that the Knights of the Round Table proceed to take up and the remainder of the poem deals with Arthur's nephew and best knight Gawain, who has been challenged to a duel by a knight who claims Gawain had slain his lord. Gawain offers a contrast and complement to Perceval's naiveté as a courtly knight having to function in un-courtly settings. An important episode is Gawain's liberation of a castle whose inhabitants include his long-lost mother and grandmother as well as his sister Clarissant, whose existence was unknown to him. This tale also breaks off unfinished.
Related Topics