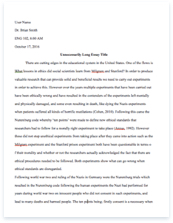 The whole doc is available only for registered users
Pages: 2
Word count: 377
Category: Nature
A limited time offer! Get a custom sample essay written according to your requirements urgent 3h delivery guaranteed
Order Now
People have strived to fully understand the wonders and beauties of nature. In fact, many famous composers or writers were inspired by nature to create their own work, In Owls, Mary Oliver is using vivid imagery and contrast between descriptions of scary owls and beautiful roses to show that nature can be deceiving.
Oliver uses illustrative language and repetition to describe how the author was enraptured by the beauty of roses and brutality of owls. In the beginning, she says owl is 'delicate saw-whet that flies like a big soft moth down by Great pond' as if it is a friendly companion. When describing rose's beauty, she says 'Each flower is small and lovely, but in their sheer and silent abundance the roses become an immutable force'. By stating 'I'm struck, I'm taken, I'm conquered —- I am replete' , she shows how much appearance of roses captivates author. At first glance, superficial aspect of nature can capture people' mind and the author is left awe-struck by awesome façade of roses and owls.
Oliver uses direct contrast between owls and their preys or roses in order to emphasize the deceitful appearance of nature. At first she depicts owls as gentle, cute birds, but later she illustrates the cruel nature of 'great borned owl' as if they are 'death bringer' to its preys ; while its preys are peaceful and enjoying bucolic nature, these owls mercilessly consume them.
Also, by contrasting 'scream of the rabbit' and 'scream of the owl', she emphasizes an evil, brutal image of owls. Later, she asks 'Are the roses not also-even as the owl is- excessive?' to show the two-sidedness of roses as well as owls. Although roses look lovely and beautiful in the look, they allure people by their enrapturing appearance. Through juxtaposing highly contrasting images, the readers are able to grasp how nature's characteristic cannot be evaluated by its superficial looks: appearance can be deceiving, even roses have thorns inside.
Owls have symbolized the wise scholars with keen judgment from the past. As they are nocturnal, they were watchful protectors of forest in the night. Oliver gives a fresh explanation about owls that owls as well as roses have both flippant characteristic depending on situations.
Related Topics