Other Factors Limiting Success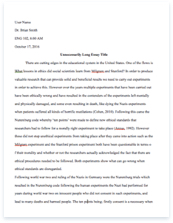 The whole doc is available only for registered users
A limited time offer! Get a custom sample essay written according to your requirements urgent 3h delivery guaranteed
Order Now
Although the road to an effective vaccine candidate looks tortuous, there are some successful ways to prevent HIV aside from vaccination. Pre-exposure prophylaxis (PrEP) has shown to be effective in preventing HIV acquisition in New South Wales, leading to a decrease in the local epidemic (Grulich, et al 2018). Unfortunately, PrEP is an antiretroviral drug that needs to be taken daily to prevent HIV acquisition, and there are other barriers, such as stigma and financial burdens.
To extend efforts beyond the HIV-1 vaccine and traditional PrEP, antibody mediated protection (AMP) studies have been initiated. VRC01, a bnAb directed at the CD4 binding site of the HIV-1 envelope, is known for its neutralization breadth, and it has been shown to protect rhesus macaques against SHIV challenge during protection studies. This monoclonal antibody is now being used in human efficacy trials (HVTN 703 and 704) to evaluate AMP through bnAb infusion. The regimen is 10 infusions over the course of 18 months, with follow up for 12 weeks beyond the last infusion. These trials will determine if bnAb infusions are successful in preventing HIV-1 acquisition, opening a new avenue for protection. However, long-term evaluations would have to be conducted to determine the longevity of protection.
One of the biggest challenges associated with a successful HIV-1 treatment has been ART medication adherence. Due to stigma and many other social and economic reasons, adherence (or the lack of) affects a person's ability to remain on certain drugs, and lack of adherence causes an individual to become resistant specific drugs. This same adherence issue is a large concern for vaccine development. Although the APPROACH trial and HVTN 702 brings hope to the field, these immunization regimens require 4 or more vaccinations to complete the series. The ability to get patients to return to the clinic 3 more times may be a challenge, especially in areas where PrEP and other prophylactic medications are stigmatized. This problem has also occurred in the HPV vaccination, a vaccine that has been shown to prevent the strains of human papilloma virus that cause cervical cancers. Recent reports showed that less than 30% of women who initiated HPV vaccination completed the 3 shot series (Liu, et al., 2016). Therefore, even if a highly efficacious vaccination that included several boosts was determined, it seems likely that a satisfactory level of vaccine series adherence would not be achieved. It would be most advantageous to develop a vaccination that could provide extended protection with few booster immunizations; however, HIV-1 vaccination studies have shown that a complex vaccination series is currently our only hope at achieving an efficacious vaccination.
It seems that regardless of the prevention or treatment method, adherence is going to be a constant challenge. Human beings are hard to control, and diligence will be the determinant of success in preventing HIV-1 acquisition. Unfortunately, the inability of humans to adhere to a schedule will be the reason the HIV-1 epidemic will continue to spread. Regardless of the vaccine, PrEP, or whatever else is discovered, humans will have to continuously stand guard to prevent this disease, and the likelihood of eradication will still be slim.
Related Topics