Opposition Research Assignment: Lisa Murkowski, Senator from Alaska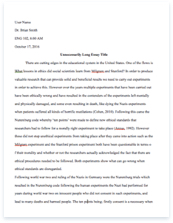 The whole doc is available only for registered users
A limited time offer! Get a custom sample essay written according to your requirements urgent 3h delivery guaranteed
Order Now
Introduction
Alaska is the largest state in America by area. The state of Alaska is located in northwest of the continent, it is has Canada to its east and Arctic Ocean to its North. Alaska State was bought from Russia Empire on 30th march 1867 at a cost of seven million US dollars. Alaska has a population of nearly seven hundred thousand more than fifty percent of the total population resides along the metropolitan area of Anchorage.
Politically Alaska is governed as a republic, it has three braches of Government the executive branch (Governor and officers who are independently elected), legislative branch (senate and the House of Representatives) and lastly the judicial branch (lower courts and Supreme Court)
Economy of Alaska
In 2005 the GSP of Alaska was $ 39.89 billion, this improved in 2006 to $43.79 billion, and it became seventh in the entire whole nation. In 2007 it was $ 45.36 billion, in 2008 and 2009 it is expected to drop because of the financial crisis that the country is undergoing. Alaska just like the other states has been affected by the financial crisis that the country is facing. As compared to the other states, Alaska is better because it mainly relies on natural resources like gas and oil. Being the main producer of gas and oil in US, the state has not been spared because the rate at which its products are being bought has decreased. (Morehouse et l 1994 p32)
The rate of unemployment in Alaska is down as compared to other states, maybe due to small number of people living here. However with the recent economic crisis the rate of unemployment has raised as many companies are being closed or are reducing their work force. The main source of employment in Alaska is in industries such as natural resources, transportation, and shipping and in Government (Haycox 2002 p 10)
Demographics
As at 1st July 2008 the United States census of bureau estimated the total population of Alaska to be six Hundred and eighty six thousands two hundred and ninety three. The population of Alaska is not as dense as compared it with the other states, making Alaska to the least densely populated state
Racial composition of the Alaska
Census
Total Population
Total number    of

Caucasian

Native American
Blacks,
Scandinavian   & Filipino
1950
128,464
55,000
40,364
13,000
20,500
1960
221,201
93,560
76,890
21,021
30,510
1970
300, 254
129,560
87,560
32,864
45,360
1980
401,643
286,569
98,268
38,597
54,698
1990
550,043
361,874
101,236
52,035
62,359
2000
626,932
402,363
113,123
62,016
78,365
Estimate 2008
686,293
436,267
120,366
69,914
84,246
According to the census that was done by the department United States census of bureau, Majority of  residents of Alaska are the Caucasian who make up sixty percent of the total population, the Native Alaska or Native American makes up sixteen percent of the total population Mixed race/multiracial accounts for seven percent of the Alaska population . Native Americans occupy the vast regions of Western and North Alaska. Wrangell Petersburg is mainly occupied by the Scandinavian and the Filipino population. According to the 2000 United States of America Census eighty eight percent of residents of Alaska who are aged five years and above speak in English as their first language. Three percent of the residence of Alaska speaks Spanish, another three percent speak Yupik, and two percent speak Filipino while the remaining one percent speaks Inupiaq. (Population of Alaska)
Political Demographics
Alaska is widely known to be a republican leaning state with a strong tendency of libertarian. Politicians in Alaska have always won elections upon convincing the community that they will resolved issues related to individual rights, unemployment and land.  Many Governors of Alaska have been conservative, generally republicans.
In presidential elections the Electoral College votes has always been won by the republican except for the year 1964.
The presidential elections
| | | |
| --- | --- | --- |
| Year | Republican | Democratic |
| 1972 | 58.14% 55,248 | 34.53% 32,851 |
| 1976 | 58.0% 71,365 | 35% 32,541 |
| 1980 | 54.43% 137,375 | 29.75% 63,008 |
| 1984 | 66.56% 136,475 | 28.46% 62,251 |
| 1988 | 59.46% 118,321 | 35.18% 76,651 |
| 1992 | 37.26% 103,856 | 30.14% 78,984 |
| 1996 | 50.71% 123,549 | 33.56% 80,564 |
| 2000 | 58.63% 163,785 | 26.78% 80,235 |
| 2004 | 61.01% 186,989 | 34.26% 103,031 |
| 2008 | 59.49% 192,541 | 36.98% 123, 486 |
The democrats have always won in Alaska Bush, the city of Juneau, down town Anchorage. While South Anchorage and Matanuska –Susitna Borough has the strongest number of republican. Form this data; it will be hard for any democrat candidates to sail through as a senator of Alaska, given that nearly all the senators who have always gone through are from the republican. (Lewis et al 2008 pp 12 -14)
Senate elections
| | | | |
| --- | --- | --- | --- |
| Party | Candidate | Votes | % |
| Republican | Lisa Murkowski | 149,654 | 48.78 |
| Democratic | Tony Knowles | 139,955 | 45.36 |
| Independent | Marc J. Millican | 8,698 | 2.79 |
| Alaskan Independent | Jerry Sanders | 3,047 | 1.11 |
| Green | Jim Sykes | 3,158 | 0.86 |
| Libertarian | Scott A. Kohlhaas | 1,241 | 0.31 |
| independent | Ted Gianoutsous | 632 | 0.21 |
Lisa Murkowski is the first woman senator from Alaska. She got more than 48% votes, this was the second time that she was going to be in the senate, and the first one is when she was appointed by her father. With the voting pattern in Alaska, it will be easy for Senator Lisa Murkowski to be reelected.
Senator Lisa Murkowski
Senator Lisa Murkowski of Alaska sits in the following committees: committee on appropriations, Committee on energy and natural   resources and committee on health, labor and pensions and lastly in the committee on Indians affairs. Committee on Appropriations is a standing committee in United States of America. This committee has says in all the projects in the country and members of this committee can take advantage and bring many projects to their states, Senator Lisa Murkowski can actually take advantage of this committee to bring projects to Alaska so that she can be easily voted in. She has already taken advantage of committee on appropriations and brought some projects in Alaska. This makes voting her out difficult. Senator Lisa Murkowski being a member of Committee on energy and natural   resources and committee on health, labor and pensions and committee on Indians affairs can take advantage and improve the situation of energy, labor, resources, and health in Alaska this will make voters to vote her back.
The ideologies of Senator Lisa Murkowski are widely been accepted in Alaska and has won her more supporters. Senator Lisa Murkowski has done well in health care, she voted for an increase in doctor's reimbursements under care this gave the Alaska doctors fifty percent increase in funding for their services. This was crucial has it has improved the medical services that is being provided in Alaska. Senator Lisa Murkowski also helped in raising the nurse's salaries and she also secured rural hospital aid for Alaska. In Education sector Senator Lisa Murkowski supported the idea of "no child is left behind", this has improved the quality of education being offered and has also made her to get a wider support from all over the state.
The main primary challenger for Senator Lisa Murkowski
The main primary challenger for Senator Lisa Murkowski is Governor Sarah Palin who is rumored that she is contemplating running for the senate against Senator Lisa Murkowski. Sarah Palin is widely known and cherished by the people from Alaska who argue that he put them on the spot when she was elected to be John McCain running mate. This has made Sarah Palin popular and she is likely to win the primary elections if she will compete with Senator Lisa Murkowski. (Looking ahead to 2010 senate race)
Conclusion  
It might be early 2009, however the race for 2010 senate cycle has already began to take place.  The most important consideration, for the current people who are holding the senate seat is they were voted in 2004, in which Bush bid helped the republican to win. The bad feelings that people have developed against the republican and the way that the democrats are currently working might play a bigger role in ensuring that the democrats wins all the senate seats in Alaska. US citizens have been so supportive of US presidents Obama's plan particularly at this time when he is trying to see the country out of the financial crisis, the faster he resolves this problems the higher the chances of  his party winning all the Alaska senate seats.
Reference
Haycox S 2002 Frigid embrace Economics, Politics & Environment in Alaska Oregon State University press pp 12 – 52
http://www.c-span.org/resources/capitalnews.asp
 Looking ahead to 2010 senate race retrieved from http://media.www.vanderbiltorbis.com/media/storage/paper983/news/2009/02/18/Opinion/Looking.Ahead.To.2010.Senate.Races-3631922.shtml on March 5th 2009
Opinion
Lewis Beck M & Nadeau R 2008 National economic voting In US presidential election Journal of Politics University of Cambridge press pp 12 – 24
Morehouse T & McBeath G 2005 Alaska Politics & Government Thomas Publishers' pp 12 -14
Population of Alaska retrieved from http://www.census.gov/ on March 5 2009
Related Topics