Online Grading System for It Dept. of Nlpsc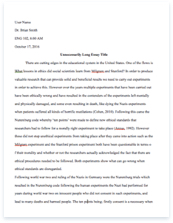 The whole doc is available only for registered users
Pages: 6
Word count: 1420
Category: Grades
A limited time offer! Get a custom sample essay written according to your requirements urgent 3h delivery guaranteed
Order Now
The human revolution is in parallel with the environmental development, social growth and the fast changing world of demands and necessities. That led in the creation of computers and integration of the aforementioned machines in our lives. Until networking jumped in the epoch, internet was borne. Connectivity all over the world was made possible, bridging the gap provided by miles of distance. Soon, the world wide web entered in the spotlight that houses millions of different useful sites advantageous to business firms, religious groups and of course to educational institutions. As for educational institutions, the internet created a vital role in lifting the standard of learning. From this phenomenon is the diversion of benefit from mere classroom setting to the educational services that could be improved through the utilization of computers connected to the internet. For example enrollment can became easier when it was done online. And there's a lot more to squeeze from the internet including an institution's grading system.
With these hasty technological developments and innovations, things are bound to change and our only choice is to follow the trends it brings forth. And so, the society needs to use the tools and stuffs of the Information Age to solve problems of real life situations and provide convenience in every aspect of modern life (Thompson, 2007). At the turn of the millennium, the birth of Internet suddenly became an important aspect for local and global connectivity (Santos, 2012).
According to thefreedictionary.com grade, is either a number, a letter, a symbol, or any combinations of such indicating a student's level of accomplishment. Grading is an exercise in professional judgment on the part of instructors or teachers. It involves the collection and evaluation of evidences on student achievement or performance over a specified period of time. Through this process, various types of discipline and measures of students' performance are converted into grades or marks that summarize the students' accomplishments.
Globally, education must share the responsibility of developing technologically literate people (Bitter & Legacy, 2008). Since grading is relatively recent phenomena in education, the systemic and reliable grading system cannot be achieved without the aid of technology (Fletcher & Wolf, 2007). In fact, prior to 1850, grading was virtually unknown in schools in United States. But as time strides from years to another, computerized and online grading system has been finally introduced all throughout the country and its neighboring continents. It was then prevalently used in computing and analyzing the performance, talent and skills of students. For instance, Cosumnes River College in Sacramento, CA utilizes an Online Grading System within the Intranet that allows faculty to submit grades of their respective classes. At the end of the class session, professors use the OGS to submit final grades, incompletes, and positive attendance information. This information is stored in an Intranet database table and uploaded to the district's student information management server (PeopleSoft) daily. Once uploaded into the PeopleSoft server, this information becomes part of students' academic records and transcripts.
According to gradesense.net, nationally, teachers have unlocked the benefits of utilizing an Online Grading System (OGS). Philippine private and public schools figured out that the use of an OGS allows quick and easy update, track and assessment of student's performance in a jiffy. The other great thing about an OGS is that it can be used to create report cards, assignment reports, class grade lists, student GPA, roll sheets, etc.. Morata (2007) mentioned that one of the visible proofs is the Informatics International Diliman College- one of the fastest growing institutions with new opportunities rising continually in hundreds of different fields, is already embracing the OGS. This educational institution is using the system because of its great help in comparatively fast access of information of grades; generating reports, and information of the input of teachers.
Similarly, North Luzon Philippines State College (formerly known as the CCC- University of Northern Philippines- Candon Branch) is also one of those educational institution offering variety of courses- degree and non-degree, and with facilities and programs conducive for learning. Currently, the instructors of the mentioned school are using a computerized grading system- using digital spreadsheets or Microsoft Excel. The scenario is that, at the end of a semester, an instructor prepares a grade sheet properly signed by the authority and finally be forwarded to the school's Registrar. Supposedly, students who would like to inquire their grades shall only visit the Registrar's Office for the said purpose. The researchers observed recently during the end of the first semester- SY 2012-2013, we noticed that students walked in and out the faculty rooms where their instructors reside, to manually ask for their grades at a specific subject with its respective instructor (see figure 1).
To address the aforementioned unfavorable circumstances, a research study entitled "Online Grading System for Information Technology Department of NLPSC" is designed to develop a web based application that is economical and effective. This system (see figure 2) application may cut-off time consumption in transferring grade reports from instructors to the Registrar. It is also expected that this system shall post high significance on accessing or tracking accomplishment records and can produce fast and accurate grade reports at the least possible time frame.
STATEMENT OF THE PROBLEM
The study aimed to develop an Online Grading System for the IT Department of North Luzon Philippines State College. Specifically, it sought to address the following: 1. What is the status of the current grading system of the IT Department of NLPSC in terms of: a) performance,
b) information,
c) economics,
d) control,
e) efficiency and
f) service
2. What online grading system of IT Department will be developed? 3. What is the level of usability of the Online Grading System in terms of: a) attractiveness,
b) control,
c) efficiency,
d) helpfulness and
e) learn ability
SIGNIFICANCE OF THE STUDY
This research study is highly beneficial to the following:
To North Luzon Philippines State College. It will definitely uplift the standards of grading system of the institution hereby taking the opportunity to utilize information technology to improve student services especially in grade management. To the IT Department. This would cater the department's need of an application that would live up to their available resources, utilize it in their day to day activities and be benefited of the ease it can provide. To the College Registrar. It will boost the accessibility of grades on the office whenever a student wants to inquire such. It will also be a great help in creating reports and searching for other related documents which involves student's grades or marks. To IT students. It will be a great help to students to lessen time and efforts in inquiring grades or assessment reports. It will also allow students to keep track on their academic achievements even if they are not within the four corners of the school premises since grades can be seen online- with proper authentication and security.
To IT Instructors. It would ease the grading hassles provided by tedious computations and grading processes. It will be highly economical because it can reduce paper works. The time it takes for the transferring of grades from instructors to the Registrar (SIAS) will be shortened making the transfer possible anytime, anywhere as long as they have their computers and internet connection is available. To the researchers. With the complexities of the coding process, the researchers may develop good discipline in creating and developing effective web pages. It will also enhance the ability of the researchers alongside the web development activities and may define their skills and capabilities in addressing some constraints it may bring. This may also be an excellent training ground to maximize their knowledge in the said field of specialization which they will need for their future careers. To Future researchers This can serve as a starting point of some other researchers in developing further its features and capabilities that will improve its efficiency and productivity. SCOPE AND DELIMITATION
This study entitled "Online Grading System for Information Technology Department of NLPSC" is anticipated to be economical and effective web-based application that can address the problems of instructors and students regarding the school's current existing grading system. This study also draws up the boundaries of the functionalities of the system in computing midterm and final grades, online information sharing, secured information through a secured database, case to case restrictions in information editing and deletion, and easy creation of grade reports. The study will be delimited among IT students, IT instructors, and the staffs of the College Registrar.
Related Topics