"No One's A Mystery" by Elizabeth Tallent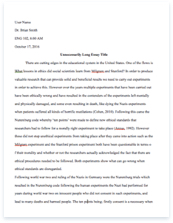 The whole doc is available only for registered users
A limited time offer! Get a custom sample essay written according to your requirements urgent 3h delivery guaranteed
Order Now
"No One's A Mystery," by Elizabeth Tallent, is about Jack and the eighteen year-old girl he has been having an affair with for the past two years. They are drinking tequila and talking about their future, while Jack drives them in his pickup truck through the countryside of Wyoming.
Jack is a cynical man who drinks heavily, doesn't clean his truck, and has no obvious respect for women. He is currently cheating on his wife with a barely-legal girl he has been having an affair with since she was sixteen. When he notices his wife's Cadillac on the road coming toward him in the opposite lane, he pushes the girl down onto the floor of the truck to keep her out of sight. The girl's only reaction to this is listening to the radio and dreamily staring at Jack through his legs while lying in the trash on the floor of the truck. When he's sure his wife is beyond visual range, he allows her back into the seat and commences to tell her how sure he is of how his wife operates, and his current mistress as well. Every time the girl shares her thoughts about their life together, Jack is quick to retort and let her know that she's not being realistic.
The conflict comes from their conversation, which is about whether or not they will have a future together. The girl is convinced that she and Jack will be married with children within two years. She is caught up in the fairytale of "happily ever after", fantasizing about the wonderful life they will share, naïve to the ways of the world, and apparently, the fact that Jack is already married. Jack is repeatedly countering her comments with adamant doses of reality, telling her that she will be long gone and will have forgotten about him by that time. When she continues unabashed, he resumes his cynicism toward her, saying that he likes her version, but believes his own to be true. This story is told from the girl's first-person point of view, which colors the image of Jack as a prettier picture than is true to life. Her distracted thoughts also lend a softer outlook on the events that she is involved in, as if it is all acceptably normal.
The story is set in the summer in Cheyenne, Wyoming, but does not refer specifically to any point in time. This is because the story is a general statement about a stereotypical man that is taking advantage of a woman's inexperience and naivety, which the author is saying happens all the time, everywhere. Playing on the radio is a song, which is where the story's title comes in, that also refers to how everyone is knowable and nothing ever changes, thus reiterating Jack's outlook and the theme of the story.
The central idea of this story is that people live their lives, experience is gained from living, and people are basically predictable. The only difference is that some people will take advantage of innocence while others don't, which is also not surprising, but will influence lives differently depending on the circumstances.
Related Topics