"No One's A Mystery" by Elizabeth Tallent Argumentative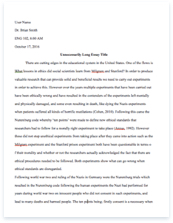 The whole doc is available only for registered users
A limited time offer! Get a custom sample essay written according to your requirements urgent 3h delivery guaranteed
Order Now
The short story "No One's A Mystery" by Elizabeth Tallent exposes ideas about sexuality, but particularly the conceptions of a man with sexual discrimination. Tallent exposes these through the exploration of the relationship between Jack and his women. Throughout the story, Tallent exposes some of the conceptions concerning sexual discrimination through the actions and words of Jack, the male main character in the story.
Tallent begins her story by specifying that the girl has just turned legally adult. The girl, who turned out to be Jack's mistress, is celebrating her eighteenth birthday with Jack, who gave to her as a present a five-year diary. As they drive along on Jack's pick-up truck, they see Jack's wife's car approaching from which Jack gave some comments about his wife. The conversation then leads to what the girl would write in her diary.
The conversation of Jack and the girl about what the girl would write in her diary exposes the differences of ideas of Jack, who turned out to have little or no respect for women, and the girl who is somewhat naïve about Jack's true character. Jack and the girl had, in the beginning, have the same idea about their relationship but would have a very opposite outlook in the future. Jack, with his discrimination against women, believes that the girl would later start to wonder how she could ever love a man like him and would eventually forget him. He believed that the only thing the girl could learn from him is about sex and that she only hang out with him because there is little else to do around Cheyenne. Simply put, Jack has a very negative outlook about their relationship.
On the other hand, the girl believed that their relationship will progress as to be together, at least for another two years. The girl sees her future being married to Jack and would have children. Simply put, the girl has a very positive outlook about her relationship with Jack. It could even be argued that the girl genuinely loves Jack.
Jack believes he understands women enough as to be firm with his outlook. However, it is apparent that he has a very shallow understanding of women. He believes himself to be God's gift to women, at least for his wife and the girl. This is proven from the fact that he believes that the girl could not imagine herself loving any other as much as she does love him, at least for the moment. He believes himself to be better than women. The extent of Jack's discrimination could be seen as he comments on what the girl believes she would write a year and two years from that date. He commented that the girl and he being married would eventually lead to divorce, possible only a day after their wedding. He also commented about the name the girl had chosen to give to their possible future daughter, specifying that "every little girl should have a middle name she hates" (Tallent), implying that the name does not sound good. Even with the girl's optimistic view of their relationship, Jack believes that the girl could not possibly believe the things she believes in her 'heart of hearts,' implying that the girl is not totally honest with her feelings.
Tallent had exposed how discriminating to women Jack is throughout the story. He has very little regard to them at all. He cheats with his wife, chose a barely-legal girl to be his mistress and still regard her as a child, and chose to celebrate her eighteenth birthday, an event which is considered to be a turning point in a woman's life, just drinking tequila and driving around. However, Tallent also gave other unpleasant characteristics to Jack. He is presented to the readers as eccentric, dissociable, and unorganized person, with nothing better to do than drive around pleasing himself with his needs. So much that it is apparent that the story is actually about sexism, with sexual discrimination against women as its main point.
References
Tallent, E. No one's a mystery.
Related Topics