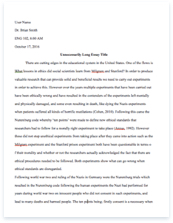 The whole doc is available only for registered users
A limited time offer! Get a custom sample essay written according to your requirements urgent 3h delivery guaranteed
Order Now
In life, people may come and go, some will be remembered and some are forgotten. But one thing is for sure, I'll never forgot the person who is known as my second parent. Who did efforts for me to gain knowledge, the one who has been my guide for so many years, the one who scolds and corrects me when I am doing wrong, the one who has been there as I face to reach the stepping stones in my life. The one who appreciates my efforts, the one who is always there to feed me a bit-full of information that I might use someday, the one who saves me from this unfair life where everyone should be feed with the same level of knowledge. The person who sacrifices for our own good, and yet, the laziness that I've shown them, the tiredness that they have seen from me. After all, they never give up and they never stop to fill us with knowledge and when we are going to fall, they are always there to reach our hand and pull us back and so, the years might have been overthrown, and everything will fade, but they always be my hero for life and for all that efforts and sacrifices that they've done for us.
How would life be without our teacher?When my friends asked me to write again, I decided to start my compilation with something meaningful, a themed essay for the My Teacher, My Hero theme, contrary to last year wherein I had a hard time choosing who to pay tribute to, this year is much different, it was easy and I believe, it is the most obvious choice. Everyone has someone to keep them on their own feet as they walk through life. Normally, it would be your parent or friend, but mine is different, I had kept myself intact with the help of a teacher. Teachers are usually there to impart knowledge and give you an opportunity to move on with life, I was blessed to have someone during my college days who takes time to make sure that I was okay and the strength to hold on to when everything else went astray, he was Engr. Elmerito D. Pineda. I first met Engr. Pineda as my professor back when I was in First Year (Advanced Programming Languages in C) , back then, things were just inside the classroom – lectures, quizzes, exercises which brought my confidence back after losing my scholarship during the previous term but things turned different when I was in my Third Year and he became our thesis mentor.
He turned out to be the #1 Supporter to what we have wanted in the first place, the Alumni Tracer for FEU – East Asia College. Despite both parties having to adjust to the situation of having a part-time mentor last year, we both exerted effort to follow-up and communicate with each other. Since I was always doing the documentation portion of most our projects, I was the one responsible for making follow-ups with the mentor, which happened to be Mr. Pineda. I took it as my responsibility to stay late, meet him after classes for checking and even go straight to his FEU Main class just to finish the proposal for our thesis. Unfortunately, our second term was cut short after failing the proposal defense – but when things thought that it was the end of our mentorship with Engr. Pineda, we were wrong. He stayed..
Related Topics