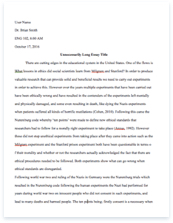 The whole doc is available only for registered users
A limited time offer! Get a custom sample essay written according to your requirements urgent 3h delivery guaranteed
Order Now
Used to be my dream school, and now my great family, It's CNN, aslo known as Foreign language specialized school. My school may not be as big as Amsterdam or Chu Van An, may not have the 1-billion-VND canteen as Nguyen Hue but CNN is special and exceptional in a very lovely way. The first and formost thing I want to mention when speaking about CNN is the sunny yard which I fancy sitting back every afternoon after school doing anything I want or just looking at the square-shaped sky. I don't wanna be sentimental but the sunny brick yard is just dear and near to CNNer's . CNN was founded 1969 by a decision from Colledge of Foreign Language. After 3 removals, CNN is now located in Pham Van Dong Cau Giay Hanoi.
It's been 45 years up to now,such a long period,isn't it? And It takes ages to go through all the achievements of CNN over this period. It's not pompous to say that CNN is one of the best schools in Hanoi. So now, let's come to the exciting parts of CNN. Ten Plus hs actually become a cultural festival of CNN. Ten plus 2014 aims to inspire a new group of students from CNN so that they can have the opportunity to exchange learning experience, build up soft skills get closer to each other… It is a play ground and at the same time, the opportunity to help students in grade 10 become more confident, more united, proud of their home named CNN, both teachers and students actively contribute ideas to develop their own creativity in the educational activities of the school and to arouse the courage of every member of CNN.
As Ten Plus Festival 2014 ended, the freshmen became no strangers, but a family. This is the 6th consecutive year that CNN has successfully held ten plus program, the program that has brought numerous benefits to both teachers and students in CNN. "Colors of CNN" is an extraordinary Gala night called . It is one of the annual activities of the CNN known as the festival of different languages – a place for students of CNN to express their creativity and their love for the language​. It is the journey to visit many countries in the world through extremely impressive performances. CNN Prom has always been an oppotunity for CNNers to express their various talents to their friends and it is also a precious time for CNNers to spend time doing things together and create close ties with people they care about.
Related Topics