"My Cousin Kate" by Christina Rossetti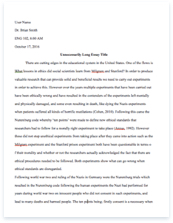 The whole doc is available only for registered users
A limited time offer! Get a custom sample essay written according to your requirements urgent 3h delivery guaranteed
Order Now
A Poem which was written by Christina Rossetti in the Victorian times between the years 1830-1894. An English poet who mainly aimed her poems at children she lived in London and was educated privately. It is not a typical poem of its time setting because of the theme the poem is showing and as we can see this when analysing the poem. In the first stanza in the first line where it states "I was a cottage maiden"- this part shows that she is using first person at the start of her poem, it showed she was not a wealthy person and she was just a normal woman living in poverty but still seems to be happy with what she has. The ideas that went to my head when reading the first line was that she is trying to tell everyone she is proud and maybe just contended to be just a cottage maiden.
The poem then starts by describing the cottage maiden by saying that she was "Hardened by Sun and air"- this part showed that she worked in the fields."Contented with my cottage mates"- This quote suggests that she was happy with the life she has been living in and has no complaints. "Not mindful I was fair"- This states that she was unaware of how beautiful she really was, the poem goes on to describe how the lord swept hair off her feet by seducing her by complementing her on her looks. However she starts to question the lord's judgement on why he picked her, this is proved when she says, "Why did a great lord find me out and praise my flaxen hair?" -This suggests that she has no confidence in her appearance or position or it could be that she feels that the lord is only after one thing.
She then goes on to say that he has filled her heart with care meaning she believes him a lot so now she gets really worried about him. As I read the first stanza of the poem I could get an idea of what the poet writer wanted us to think. The first stanza seemed fine at the start, but she started to ask questions on why did a great lord find me out, and praise my flaxen hair? Why did a great lord find me out, to fill my heart with care? That was the start of the changes that happened in the life of the cottage maiden. In the second stanza the poem shows how the great lord has managed to persuade her to back to his palace where he would woe her. It would then say "To lead a shameless shameful life"- Christina Rossetti has used to phrases combining two terms that seem to be the opposite this is an oxymoron and also an alliteration after this she goes on to say how the lord used the cottage maiden for sex and as a pride possession. This is shown when she says- "His plaything and his love, He wore me like a silken knot."
And "He changed me like a glove" This quote shows that she has put in similes to create an image into the readers mind, by this it gives readers and me a better image on what is happening in the poem. It shows how she thinks that the cottage maiden was used as a pride possession and as a 'plaything'. When it comes to the last two lines she goes on to say how the cottage maiden has become un-pure this is shown when she says, "So now I moan an unclean thing, who might have been a dove." – The use of the words she has written here such as dove here is to signify purity and virginity and could also symbolize God .
"Moan" onomatopoeia as it a word which sound like the sound that is being described In Cousin Kate we learn about a male character known as the 'Lord', we do not know a lot about him except that he is a very wealthy man 'palace home', when reading the poem I instantly thought that he was hard, cruel and had, had lots of girlfriends but nowhere in the poem does it say this I think Christina Rossetti uses a certain language when writing about the lord to make us feel this. The lord has power over women; in particular he uses his wealth and charm to seduce the cottage maiden. Christina Rossetti makes us dislike the lord by using sentences such as 'he lured me' this sentence makes him sound like a 'dirty, old man' or a 'creep', 'he chose you and cast me by' this sentence shows that once he had, had his 'wicked way' with the woman he would just disregard her and pick another one.
In Stanza 3 Christina Rossetti writes about how much the cottage maiden talks a lot about her cousin "O Lady Kate, my cousin Kate"- how she is better at everything then her. "You grew fairer than I; -Using the first person, how Kate grew up prettier than her in. The part where she wrote about how the 'Lord' saw her at her father's gate tells me that the man stalked her choosing her cousin Kate and just not recognising her like an outsider and casting her by. "He watched your steps along the lane and also;" – Another verse that can prove the man was stalking her none stop. The last three verses shows how the great lord changed her life from working among the rye , from lifting her from mean estate to where he sits on high.
The verse is also used to show how the lord decided to marry Kate instead of the cottage maiden. The poem is basically about a tragic story between a love hate relationships. It shows how love are not all the same that ends happily there are also a lot that ends tragically it's is about a young cottage maiden who falls pregnant by the 'Lord of the manor', she thought he loved her but he didn't and when he found out she was pregnant he 'changed her like a glove', now he decided he wanted to marry her cousin Kate 'bound you with his ring' and she is left with no' one because as she pregnant and not married no-one wants to speak to her and everyone where she lives thinks she disgusting an 'unclean thing'.
It's also about how men use women like a toys and then if they get fed up just throws them away and move onto the next like that verse that says "His plaything, and his love". Cousin Kate is written in the first person tense- from the point of view of the cottage maiden; therefore it allows her to express a number of opinions and feelings. This kind of poems is a very angry and bitter one, feelings are shown by the use of images such as the cottage maiden says she, 'might have been a dove' if she had not fallen for the advances of the lord. She uses the image of the dove in order to refer to her innocence.
Related Topics