Montana 1948 – Larry Watson Question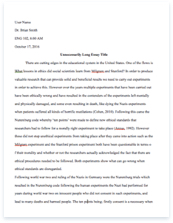 The whole doc is available only for registered users
A limited time offer! Get a custom sample essay written according to your requirements urgent 3h delivery guaranteed
Order Now
The story is told through the eyes of David Hayden in which we see events that clearly explain that when the truth is not told people and communities suffer. Racial prejudice, loyalty, law and justice are all factors that contribute to the emotional sufferings of the Sioux women, David's family and the Hayden name in the small town of Bentrock. In Montana 1948 we learn why and how they suffered and the outcome severity of the crimes that were committed by Frank Hayden.
Frank Hayden; son to Julian Hayden, brother to Wes and Uncle to David had committed a crime that had not yet been revealed and the Sioux women were being treated unfairly because of it. They were being sexually abused and discriminated against and no one but the women themselves were aware of it or for that matter believed in it because, "They were Indians, why would they tell the truth?" The women were emotionally traumatised; they felt cheated, humiliated, like second citizens of no value, they were simply just 'red meat'. Marie Little Soldier, adored and respected by David, was murdered. All because she began to expose Frank's dirty little secrets. Although Frank's death put a stop to the molestation, the damage to the Sioux women could not be undone, it would be with them forever.
David and his family also suffered from the immoral activity and the subsequent legal proceedings pursued against Frank. There were disagreements between Wes and his wife Gail on whether Wes should investigate and prosecute his own brother. Wes wanted to stay loyal to his family and was reluctant to prosecute whilst Gail was more for doing the right thing, " That's not the way it works, sins-crimes are not supposed to go unpunished". For their son David, witnessing these events at a tender age of 12, tore him apart. His exposure to the traumatic episodes may have pressured him into comprehending unsavoury behaviour and deprived him of certainty.
Events that troubled David into this fast maturing process were the constant bitter family disputes, the lies and cover ups that were manifested and having to see his mother and father face such difficult and courageous decisions in order to protect and keep their family safe from any further possible tragic occurrences. " The thought of my mother shooting someone seemed the worst possibility held". Even so, David's parents were still considered as positive role models in society as they saw morality through loyalty. For David to come to terms with such disturbing experiences and corruption, was damaging to his right of having a stable and happy childhood and he will remain haunted of the horrific events that occurred in the year of 1948.
The Hayden's family outcome demonstrates how families can suffer when lies are manifested. The Hayden name was dominant in the Bentrock community and the whole family was very well respected. The Hayden's were seen as powerful, wealthy and responsible for controlling law and order within the town. Frank Hayden was the medical doctor in the community and he held a position of both trust and faith, yet he took advantage of his position by taking 'indecent liberties'. When Julian Hayden, Frank and Wes' father first heard of the accusations made against Frank he simply wouldn't believe it, " you don't lock up your brother. A respected man. A war hero" putting Wes, the town sheriff in a most difficult position. " This isn't about family, this is a legal matter!" Although Frank was 'as guilty as sin' Julian would not come to terms with it, he wanted to keep a secret that would preserve the much admired family reputation. This issue lead to extreme conflict within the family inevitably resulting in suffering and destruction of the family.
Montana 1948 shows that when the truth is not told people and communities suffer. Frank's suicide was a result of him not wanting to be a part of something that would shame the Hayden name. Although his death may have been the solution to the family and communities problems, it was a way out of justice being found. Yes the Indian women were safe from being sexually abused and safe from any further racial discrimination. But Frank still never received any punishment nor suffering for the crimes he committed because he was set free. The Indian women and the Hayden family were the ones that suffered, they were the ones that would be scarred for life.
Related Topics