Monsanto Attempts to Balance Stakeholder Interests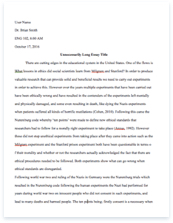 The whole doc is available only for registered users
OPEN DOC
A limited time offer! Get a custom sample essay written according to your requirements urgent 3h delivery guaranteed
Order Now
Monsanto is one of the world's largest industrial agriculture businesses, especially focusing on genetically modified products. The company specializes in biotechnology, modifying crops and genetic manipulation of organisms. These modifications help farmers by using less land and creating more crops, which equals more profits. Genertitically modified (GM) food also helps create solutions to world hunger problems and is a rapidly growing product for famers. GM products have stirred up controversy everywhere they are distributed, and Monsanto, being a huge multinational corporation and a major producer, is at the center of the debate. Throughout the company's history, Monsanto has been attacked with criticisms from governments, farmers and activists groups because of their controversial products.
This case deals with the ethical implications of producing and selling a product without understanding the environmental and physical implications of the products. Monsanto claims that its products are safe, and the FDA has proclaimed that GM food is safe to consume but critics are not convinced and continue to try and stop the use of GM products. Monsanto has showed a clear disregard for ethical obligations in its history and continues to downplay the importance of environmental and physical risks to the consumer. Although Monsanto has claimed to realize the errors of its ways and has made a conscious effort for greater corporate responsibility in the future, the company is simply saying these things to avoid further criticism. Efficacy of Monsanto's Ethical Culture
Monsanto has made a stride in terms of corporate responsibility, but it does not maintain the most ethical culture possible. Monsanto is in a difficult position, because the products it produces are highly specialized and therefore most consumers do not understand them. Throughout Monsanto's history it has dissapointed shareholders numerous times, starting in the 1970's when they produced Agent Orange, which was just their first of many unethical circumstances. Monsanto has been continuously attacked by numerous critics for events such as harassing farmers that have violated the Monsanto patents and the awareness of the Monsanto leaders of decades of environmental pollution caused by its toxic waste, monopolizing their field which has led to anticompetitive behavior, and cases of bribery.
Monsanto has also been accused of threatening the health of the population by selling products that have proved to be harmful to plants and animal and the destroying of biodiversity (Engdahl, 2007). Monsanto's low levels of charitable giving and history of ethical lapses do not help the corporation's case that it is striving to produce a better world for society. In 2007 Monsanto made charitable donations of $24,514,660, which symbolized less than .66% of its $3.74 billion in annual profits (Ferrell & Fraedrich, 2013). In the United States, the average person donates 2.2% of his or her disposable income. Small businesses that profited between $250,000 and $1 million contribute, on average, 6 percent of their profits to charity (Preston, 2008).
This lack of charitable giving is just a small representation of Monsanto's lack of ethical principles that lead to there overall declining ethical culture. However, Monsanto has poured considerable energy into broadcasting its efforts to product seeds that produce higher yields, use less water, and are stronger, thereby serving and improving the lives of individuals around the world. Although they have made these strides, the overall problems faced by Monsanto, and their history of non-ethical behavior downplays these progressions and continues to show an overall lapse in integrity for the company. Costs and Benefits of Growing GMO Seed
The Food and Drug Administration has declared that the genetically modified food is safe to consume and studies made by the New York Medical College have stated that Monsanto products, such as Roundup, are not risky for the human health. There are also numerous studies that have proved that Monsanto products, such as Roundup, can cause major problems to the environment, including the fear of creating "super" bugs and weeds. While Monsanto strongly asserts that it has helped with the production of food output wherever its seeds are planted, the question to consider is, what are the environmental and physical implications of the products? Sustainability, which is the how biological systems remain diverse and productive, is an increasingly popular word in this business, along with organic.
Organic symbolizes products grown without pesticides, added preservatives, etc. while sustainability pushes to create a more profitable crop by using added fillers (Finegold, 2005). The consumer wants to be able to pay a lower price, but they do not want to forfeit their family's health and the environments wellbeing. While Monsanto claims that it has helped farmers grow more food in less space using less water, it is impossible to make the argument that Monsanto products are natural. While Monsanto offers appealing products that help the growth of plants, the overall effects of the products could cause harmful behavior in the future. Research on GM plants' effects on the environment, biodiversity, and human health has provided inconclusive results. The major economies of the United States, China, and Brazil remain quite tolerant of GM products until science proves that they are harmful.
However, the European Union has taken the opposite approach and is extremely cautious about GM products (Ferrell & Fraedrich, 2013). Some argue that the EU has taken the issue too far and its rigorous labeling requirements represent an informal trade barrier. Environmental and health issues aside, Monsanto's GM seeds provide an opportunity for farmers to increase profits by allowing them to grow crops on land that would not support traditional seeds. Overall, individuals need to understand the health risks of the products and decide if cheaper manufacturing and greater profit for the company is worth the risks. Management of Harm to Plants and Animals
As with any product designed to kill a pest, excessive use of Roundup will almost definitely result in worse pest problems in the future. While the product kills weeds now, Roundup resistant weed strains will certainly develop in the future as farmers continue to use it (Allen, 2008). The largest problem for Monsanto is that many farmers may not know the proper usage of the product, which will create larger problems for themselves and their fellow farmers in the future. The product that is especially frightening to critics is Roundup Ready, which they fear that continual use of the chemicals could create "super bugs" and "super weeds". The government has placed codes in line to combat against "super bugs", however, since Roundup Ready is so easy to use, some farmers may not take the time to implement these codes and could cause major environmental problems (Ferrell & Fraedrich, 2013).
This could potentially be a very large problem in countries such as Latin America, Africa and Asia because these famers may not understand the risk of their actions. Monsanto has to work to create workshops, training regiments and other helpful resources to teach famers the proper ways to use their products. If Monsanto truly wanted to show their support for corporate business ethics and the welfare of the environment they need to push for greater understanding of their products for consumers. Farmers need to understand the repercussions of overusing certain products and failing to abide by the rules of government regulations. Monsanto is a powerful, very successful business with a history of making many questionable or unethical business decisions in order to increases profits. The company holds a monopoly on GM seeds for cotton, canola, corn and soybeans.
Many of these seeds also require the use of Roundup Ready, a product also produced by Monsanto. Critics accuse Monsanto of seeking to profit at the expense of the consumers health, the environment, and biodiversity and of being anticompetitive. While GM seeds have not been proven definitively to be harmful, these critics' claims are not without merit as Monsanto has a long history of taking the easy way out and covering up illegal and unethical activity. Being ethically sound in a business means that the company cares, not only for the consumer, but also for the environment and the wellbeing of individuals. Monsanto has shown throughout their history to be materialistic and pompous. Monsanto, while attempting to appear as ethically sound has made too many bad decisions in their long history and continue to show a pattern of unethical behavior. Their continual disregard for physical and environmental health mixed with there lust for profits at any costs proves that their "strive" for a better ethical corporate system is merely a act to produce more profit.
Resources:
Allen, W. (2008). The War on Bugs. White River Junction, Vt.: Chelsea Green Pub.
Engdahl, F. (2007). Seeds of destruction: The hidden agenda of genetic manipulation. Canada: Global Research. Ferrell, O., & Fraedrich, J. (2013). Business ethics: Ethical decision making and cases (9th ed.). Boston: Houghton Mifflin. Finegold, D. (2005). Bioindustry ethics. Amsterdam: Elsevier Academic Press. Preston, C. (2008). Making a big difference: Small
businesses want to offer cash and services to charities. The Chronicle of Philantropy.
Related Topics