Michael Dell on Starting a Business and Keeping it Going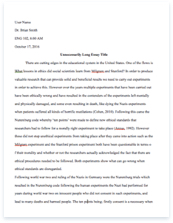 The whole doc is available only for registered users
A limited time offer! Get a custom sample essay written according to your requirements urgent 3h delivery guaranteed
Order Now
Company Profile
Dell was founded by Michael Dell, who started selling personal computers out of his dorm room as a freshman at the University of Texas in Austin. Dell bought parts wholesale, assembled them into clones of IBM computers, and sold them by mail order to customers who did not want to pay the higher prices charged by computer stores. The scheme was an instant success. He was soon grossing $80,000 a month, and in 1984 he dropped out of school to found Dell Computer Corporation, which had been renamed to Dell, Inc. later on. Less than a decade later, at age 27, he became the youngest chief executive officer of a Fortune 500 company. By 2012, Dell's personal worth was estimated at nearly $15 billion, which placed him 22nd on the Forbes 400 list of the wealthiest Americans.
The critical feature of Dell, Inc.'s business model that allowed it to grow so rapidly was the "Dell-Direct" strategy of selling custom designed computers. Unlike competitors, Dell spent only modest amounts on research and development. Instead, Dell focused its operations on delivering state-of-the-art computer technology developed by other companies at the lowest cost possible by emphasizing operating efficiencies throughout its supply chain. The company sells desktop personal computers, notebook computers, network servers, and a variety of computer peripherals and software.
Ethical Problem
Dell did not disclose to its investor's large exclusivity payments received from chipmaker Intel Corporation in exchange for Dell's agreement not to use microprocessor chips made by its rival Advanced Micro Devices Inc. (AMD). The exclusivity payments constituted a steadily growing part of what Dell reported as its operating earnings, from 10 percent in fiscal 2003 to 38 percent in fiscal 2006, then jumping to 76 percent in the first quarter of fiscal 2007. It was these payments, rather than the company's management and operations, that allowed Dell to meet its earnings targets. Instead of disclosing that the exclusivity payments were responsible for the company consistently achieving or surpassing its consensus earnings forecasts, company executives attributed Dell's remarkable earnings record to its "ultra-efficient supply chain and direct-sales strategy". Dell manipulated its accounting over an extended period to project financial results that the company wished it had achieved but could not. When Dell announced in May 2006 that it would use AMD products in its computers, Intel immediately cut its payments by a quarter of a billion dollars, an amount that accounted for three-quarters of the decline in Dell operating profits that period. Dell again misled investors by not disclosing the true reason behind the company's decreased profitability. Instead, Dell attributed the decline to evolving competitive issues within its industry.
Reason for Committing Such Crime
Increasing competition that caused profit margins to drop intensely on PC sales began undermining Dell's business model during the late 1990s. In 2002, Dell faced the unfortunate prospect of reporting disappointing earnings to its investors. At that point, Intel Corporation stepped into the breach and offered Dell exclusivity payments that would wipe out its earnings shortfall. During this period, Dell was only able to meet Wall Street targets consistently by breaking the rules.
Personal Reflection
Fraudulent acts committed by business entities in order to reflect high earnings on their financial statements are not new to us. Unfortunately, this kind of practice is widespread in the profession. Because of these corporate scandals, ethics became a priority of concern in the accounting world. The credibility of the accounting profession is being questioned by the public due to these acts. They are starting to doubt the effectiveness of current accounting, auditing and corporate governance practices, for which accounting profession is responsible for. Hence, accountants must observe good ethical behavior at all times in doing their duties.
Certified Public Accountants do not only have a responsibility to their clients or employers but as well as to investors, creditors and outside regulatory bodies. They are responsible for the validity of the financial statements they work on. In addition, they are warranting that the figures presented in the financial statements are free from substantial errors and in accordance with all applicable principles, standards, and laws. The users of financial information trust the accountants' opinions regarding these things since it is their expertise. Most of the relevant decisions that these users make are based on these financial statements presented to them. By not presenting the real figures in these statements and not disclosing relevant information that must be revealed, accountants are deceiving the users since these will result in ill-advised decisions on their part.
The fraudulent accounting used by Dell to mislead their investors is actually an insult to the profession. Accuracy and completeness are the touchstones of public company disclosure under the federal securities laws. Michael Dell and other senior Dell executives fell short of that standard repeatedly over many years, so they are now held accountable. The SEC charged Dell Chairman and CEO Michael Dell, former CEO Kevin Rollins, and former CFO James Schneider for their roles in the disclosure violations. The SEC charged Schneider, former regional Vice President of Finance Nicholas Dunning, and former Assistant Controller Leslie Jackson for their roles in the improper accounting. Dell Inc. also agreed to pay a $100 million penalty to settle the SEC's charges.
Corporate scandals like this should serve as a lesson not only to practicing accountants but also to aspiring accountants like me. As much as possible, we should abstain from engaging in or supporting any activity that might discredit the profession. Instead, we should try our best to eliminate this reputation that they incorporate with our profession by observing competence, confidentiality, integrity, and credibility in undertaking our responsibilities.
Related Topics