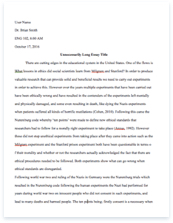 The whole doc is available only for registered users
A limited time offer! Get a custom sample essay written according to your requirements urgent 3h delivery guaranteed
Order Now
Introduction
The US healthcare system is fragmented, with various stakeholders interacting to create a complex network. There is a mix of public and private players, with the government funding healthcare for certain sections of the society while the majority of the population has private health insurance sponsored by employers. However, a significant minority of the US population remains uninsured and has little access to healthcare services. The US healthcare system has several other issues such as rising healthcare costs and poor health relative to other developed nations. The country leads the world in technological innovations and spends a significant portion of its GDP on healthcare, yet has poor healthcare outcomes for some sections of the population. After nearly a century of legislative attempts by various lawmakers to bring universal coverage, in March 2010, following a year of detailed discussions between Democrats and Republicans, President Obama signed wide-ranging health reform legislation into law. Extension of public health and creation of Medicare and Medicaid In 1946, however, Congress passed the Hill-Burton Act to finance a major hospital building program. The Act also required hospitals to provide charity care and banned discrimination based on race, religion or nationality.
A lack of enforcement mechanisms limited the effectiveness of anti-discrimination provisions of the Act. Nevertheless, the law provided a foundation for much existing hospital regulation. A major step was taken when in 1960 the Kerr-Mills act, a precursor to Medicaid, was enacted. In 1962 President John F. Kennedy fought for healthcare benefits for social security recipients. The proposals were shut down by the AMA and private health insurers. In 1964, with the election of Lyndon B. Johnson the Democrats swept congress, holding just over two-thirds of the seats in the House. Ultimately, in 1965, Johnson ushered in amendments to the Social Security Act which created Medicare and Medicaid. This landmark Act extended basic healthcare insurance to millions of over 65s, poorer individuals, and those with disabilities such as blindness. Pricing and reimbursement
The US does not currently operate a government-sponsored health insurance plan that ensures access to healthcare services for the entire population. As a result, national government agencies do not directly influence the national pricing of pharmaceuticals. Instead, US drug prices are influenced more directly by competition between rival products, the market size of the drug, the cost of R&D for new products, and most importantly the willingness to pay and price sensitivity demonstrated by payors. Although the US market is essentially a free market for pharmaceutical prices, there are key segments of the market that exert significant influence. The US healthcare market is managed through a number of different schemes, including private health insurance, health maintenance organizations (HMOs) and the federal-sponsored health insurance plans for the poor and the elderly. The pharmaceutical market is financed primarily by private health insurance, which charge different premiums to different segments of the population based on a range of health risk factors. HMOs are a type of managed care organization combining an insurance company with a contracted medical team, providing cost-effective incentives to medical workers.
The federal government provides for the very old through Medicare and each state manages its own healthcare insurance for the very poor through Medicaid. According to the United States Census Bureau, in 2008 67% (201m) of the US population held private medical insurance, and 29% (87.4m) were covered by government schemes, with some overlap. 15% have no formal healthcare coverage. As a result of the varying sources of healthcare coverage, healthcare provision in the US is very diverse, as is the coverage of prescription drugs. "Out-of-pocket" prices for prescription drugs tend to vary from patient to patient based on their respective level of health insurance coverage. Hospital, institutional and managed care patients usually pay well below the manufacturer's list price for drugs as a result of significant discounting and protracted negotiations between pharmaceutical companies and those organizations. These discounts are driven by the high levels of buying power held by these organizations. At the other end of the pricing range are drugs sold directly through wholesale distributors and large pharmacy chains to individual physicians and patients. The issue of price differentials across different channels within the US has become increasingly pervasive and has been keenly debated at both the state and federal government level. Medicaid
Medicaid was introduced in 1965 and is the public health insurance program for individuals and families with low-income. It also acts as an additional insurance program for low-income elderly and disabled Medicare beneficiaries. Medicaid is jointly funded by state and federal governments, and is administered on a state-by-state basis. As a result, benefits vary widely from state to state. Federal guidelines provide each state with autonomy over standards of eligibility, scope, type and amount of services, payment rates for services and overall program administration. Therefore, in reality there are in excess of 50 Medicaid programs, with each state, the District of Columbia and other US territories operating their programs inversely. There is flexibility built into the Medicaid framework to allow states to provide optional services. The provision of prescription drug coverage is one such service and is currently included in the Medicaid programs of all 50 states and the District of Columbia. Federal requirements dictate that Medicaid covers all prescription drugs deemed to be medically necessary with no exclusion solely on the basis of cost. The maximum reimbursement for each class of drugs is set at a federal level. Pharmaceutical companies price drugs for government organizations, including the Medicaid program and the Veterans Administration, on a negotiated discount basis.
The Medicaid Drug Rebate Program, created by the Omnibus Budget Reconciliation Act (OBRA) of 1990, requires a drug manufacturer to agree to and operate under a national rebate agreement with the Secretary of the Department of Health and Human Services for States. The agreement allows the drug manufacturer to receive federal funding for outpatient drugs dispensed to Medicaid patients. The drug rebate program is administered by the Health Care Financing Administration's (HCFA) Center for Medicaid and State Operations (CMSO). In 1992, the law was amended by the Veterans Health Care Act, requiring a drug manufacturer to enter into discount pricing agreements with the Department of Veterans Affairs in order to have drugs covered by Medicaid. Since the Medicaid Drug Rebate Program was launched in 1990, Medicaid managed care programs were excluded from the rebate system. However, with enrollment in managed care now at an all-time high, the savings lost from this arrangement are significant. The latest round of healthcare reform reverses this arrangement and from the 1st of January 2010, rebates will apply to drugs provided through managed care. The recession has led to increasing numbers of patients covered by Medicaid.
According to the Kaiser Family Foundation, Medicaid enrollment grew in every state in the year to June 2009, growing by 7.5% nationwide. A number of states operate negotiated drug discount schemes that stretch the rebates received for Medicaid out to the broader population. For example, the Maine Rx Plus program provides qualified enrollees with access to drugs at voluntarily rebated prices. However, where rebates are not extended by drug manufacturers, a company's drugs are placed on the "prior authorization" list in the Medicaid program. The threat of shifting a company's drugs away from the preferred list has allowed Maine to achieve significant discounts from manufacturers. A similar program operates in Ohio, with Ohio Best Rx enrollees having access to voluntarily offered discounts from manufacturers. However, with no reciprocal enforcement mechanism in place the overall discounting tends to be smaller. Healthcare reform will extend Medicaid eligibility to those not eligible for Medicare with incomes up to 133% of the federal poverty level (FPL) and introduce increases to manufacturer drug cost rebates. In 2010 133% of the annual FPL was around $14,400 for individuals rising to around $29,300 for a family of four. The Medicare program was established in 1965 to insure medical coverage for the aged and disabled. It then expanded to in compass other people entitle to social security or rail road retirement benefits and also people with end stage renal disease. Another provision allowed non covered aged individuals to also benefit from the plan. There are 2 separate programs for Medicare i.e. a.Part-A :- Hospital insurance (free of charge)
b.Part-B :- supplemental medical insurance (against monthly fee) In 1997 Medicare as a whole covered 38 million people utilization of Part-A and B was 87% of enrollees. (DeButts, 1997). Title XIX of the social security act of 1965 gave rise to Medicaid as part of the federal state welfare structure to aid America's poor population. It allowed federal funding for state run programs. In order to provide basic health service including hospitals in patients and out patients service laboratory and X-ray services and physician services. The articles state that healthcare quality standards are an extremely important aspect of health care development in America. They state that developing quality standards help in improving the accountability as well as the responsibility of the doctors and the medical staff. Bringing in measures to motivate them by using performance based incentives is a good measure to ensure that there is adequate level of quality in service. The first article describes the advantages of quality standards whereas the other describes the disadvantages, problems and reasons for reluctance in their acceptance. The articles stand contradictory views as the perspectives differ. Yet, they help provide an insight into Medical quality standards.
Advantages – There are a number of advantages of creating healthcare quality standards. They help bring in uniformity in medical practices, thus implementing standardization of the health sector. They are extremely useful for benefitting he patients and also have helped bring in a number of reforms. They can help create electronic records and promote cost containment, thus helping to increase the access to medical care and medical services (mcr.sagepub.com, 2010). Disadvantages – The only disadvantage of having quality standards is that the hospitals are required to follow and adopt a number of procedural changes in case of recording of details and maintaining them. This could cause an increase in the overhead expenses as well as cause delay in the actual processes (sciencedirect.com, 2010). Personal View – Standardization and quality reforms are an extremely important part of health care improvement and health care management. It is extremely important that all health care providers adopt these quality standards in order to assure safety of the patients and ensure that they are not exploited as well as given maximum benefits and easy access to health care. •Modifying and improving quality of care delivered to Medicare patients Summary – Medicare is an extremely important aspect of the health care insurance policies. It aims at providing specialized insurance coverage to people aged over 65 years.
The main objective of this insurance is to be able to cater to the needs of the senior citizens and provide them insurance as well as health care that can help them by providing sufficient support. The Medicare insurances are differently packaged and aim at providing the best possible to the citizens (Annals.org, 2010). Comparison – The first article explains the requirement of Medicare in the US economy and the second article explains the benefits that Medicare gives to the senior citizens along with its importance. The articles vary on their perspectives and provide a detailed argument evaluating the benefits as well as the requirement of Medicare. Advantages – There are a several advantages of Medicare. It helps create a security for the senior citizens. It also caters to their differing and specialized needs as well as proves greatly beneficial in terms of financial expenses or costs involved in case of medical services in the form of medical treatments and medicines (nejm.highwire.org, 2010). The main benefit of Medicare is in the form of specialized insurance services to the senior citizens. Disadvantages – The only disadvantage of Medicare happens to be the huge expense it incurs to the government. This has an adverse impact on the economy as well as the people. Insurance at lower premiums to the senior citizens are provided by the insurance companies as the government makes good the remaining balance.
Personal View – I think that it is very important that the senior citizens are provided with the facility of Medicare as it can help them in several ways. Senior citizens can take care of themselves and are secure as well as independent as they can manage their own medical expenses with the help of Medicare. So, the government should support this. •Modifying and improving quality of care delivered to Medicaid patients Summary – The main objective of the International Classification of Health Interventions (ICHI) is to provide a common tool for the purpose of reporting and analyzing health interventions for the purpose of research. The Medicaid functions as per this classification (Who.int, 2010). The Medicaid is given to low income people in eligible families. Comparison – The first article explains the ICHI in relation to Medicaid. The second article explains the various aspects and eligibility criteria for Medicaid. The two of these articles, though have similar perspectives, they vary on the details that they provide. Advantages – The ICHI is standardized and helps understand the various levels of the health systems, which can be compared and contrasted. This was adapted in 1978. It has been formed as a result of efforts of a number of countries which was combined or unified to form the ICHI. It focuses on the present conformance criteria in the health sector and is the most dynamic element among these three categories (Who.int, 2010). Management Action Plan for Healthcare Reform
Impacts
•The fast-approaching deadlines to comply with the Patient Protection and Affordable Care Act (ACA) force state agencies to narrow the scope and functionality of public health insurance exchanges (HIXs). •The federal and state exchanges will go live with limited operational capabilities, resulting in manual work-around processes. •Public exchanges will eventually orient toward the commercial health insurance market and away from human services agencies. Recommendations
•Conduct a realistic assessment of exchange and Medicaid eligibility system project plans. •Identify and triage gaps that pose the greatest risk to delivering first-class consumer service during the open enrolment period. •Implement solutions and acquire services that provide the minimum necessary HIX 1.0 capabilities. •Assess project resource levels to ensure adequate surge capacity for system testing, call centre performance and timely application processing.
Analysis
On 1 October 2013, health insurance markets in each state will have a public exchange through which newly eligible individuals, families and small businesses can shop for affordable coverage among qualified health plans. This leaves state agencies and the federal government with less than one year to implement one of the most complex and far-reaching programs ever undertaken by government within such a compressed time frame. The CIOs of state agencies or quasi-governmental exchange corporations have bottom-line responsibility for delivering a fully operational HIX. Even the states that intend to rely heavily (or exclusively) on the federally facilitated exchange (FFE) will need to develop custom interfaces between the exchange and numerous, poorly documented legacy systems. The confidence of federal and supportive state officials notwithstanding, it is highly unlikely that most state exchanges, the FFE or the federal data hub will be thoroughly tested and fully operational by the first day of open enrolment. It may take another year or more of intense, iterative development before the exchanges, as well as new Medicaid/Children's Health Insurance Program (CHIP) eligibility and enrolment systems, are stable and functioning with the rich set of capabilities needed to deliver a first-class consumer experience.
As often happens, whenever a new government program is implemented, the institutions, business units and processes that support it will gradually mature and harden in place, making additional change more difficult over time. In the case of the enabling infrastructure deployed to support HIXs, once implemented, there will be few incentives or political desire available for administrators and CIOs to draw on to continue the work of service integration by leveraging prior IT investments. Unless the short-term, tactical decisions necessary to comply with healthcare reform deadlines also support long-range strategic goals to create sustainable, interoperable services, a singular opportunity to significantly improve the performance of government will have passed. In doing so, the historical chasms that have traditionally existed among public health programs, health services and human services will remain as wide as ever, or wider. The frenetic pace of activity has produced a series of immediate trade-offs with long-term consequences.
When the ACA was initially signed into law, many state health and human services agency administrators welcomed the opportunity to use healthcare reform, along with the generous federal funding appropriated by the U.S. Congress to implement it, to upgrade or replace their siloes, legacy IT systems with modern, interoperable technologies and services. A long-desired goal of developing sustainable "no wrong door" business models and integrated service delivery made possible by an infrastructure of enterprise shared services and business processes suddenly seemed within reach. Now, with the magnitude of the work that must be accomplished under tight deadlines, many states that originally viewed health reform as an "enterprise accelerator" are scoping back their ambitions and taking the most expeditious route to implementing key provisions of healthcare reform. Technology assets that are capable of being shared by programs throughout the health and human services enterprise are being acquired and developed for the sole purpose of operating the exchange. Impacts and Recommendations
The core functions needed for small businesses and individuals to compare the costs and benefits among health insurance products and enrol in the plan of their choosing involve a tightly orchestrated series of processes and handoffs among multiple entities that require an architecture, such as the one shown in Figure 2. Eligibility and enrolment functionality alone requires numerous, real-time interfaces with federal and state systems to perform income verification and legal status, as well as to calculate advance premium tax credits, cost-sharing reductions and the modified adjusted gross income (MAGI) screening necessary to determine eligibility for Medicaid. In addition to streamlined eligibility and enrolment processes, a fully featured HIX will support plan management, financial management, employer management, insurance broker and navigator management, oversight and reporting, and consumer assistance in the form of call centre, marketing, and outreach. The exchange infrastructure with portals, business process management, business rule management, master data management, document and content management, security and identity management, data warehouse, and analytics are all services and assets that can be shared across the health and human services enterprise.
References:
•Dawn Edge, (2011) "Can managed care networks improve perinatal mental healthcare for Black and minority ethnic (BME) women?", Journal of Public Mental Health, Vol. 10 Iss: 3, pp.151 – 163' •BoonsomNamsomboon, Kyoko Kusakabe, (2011) "Social protection for women homeworkers: a case of healthcare services in Thailand", International Journal of Sociology and Social Policy, Vol. 31 Iss: 1/2, pp.123 – 136 •Gordon Abekah-Nkrumah, Patience AsewehAbor, Joshua Abor, Charles K.D. Adjasi, (2011) "Improving maternal healthcare utilisation in sub-Saharan Africa through micro-finance", International Journal of Health Care Quality Assurance, Vol. 24 Iss: 8, pp.601 – 610 •Carol A. Isaac, (2011) "Women leaders: the social world of health care", Journal of Health Organization and Management, Vol. 25 Iss: 2, pp.159 – 175 •Beaufort B. Longest (2005), Building Competence in Corporate Citizenship in Healthcare Organizations, in Ron Sanchez, AiméHeene
(ed.) Competence Perspectives on Resources, Stakeholders and Renewal (Advances in Applied Business Strategy, Volume 9), Emerald Group Publishing Limited, pp.169-189 •Abraham Mukolo, Robert Briscoe, AgusSalim (2006), Positive Externalities of Organisation Culture: The Social Integration of Working Adults with Learning Disabilities, in PanuKalmi, Mark Klinedinst (ed.) Participation in the Age of Globalization and Information (Advances in the Economic Analysis of Participatory & Labor-Managed Firms, Volume 9), Emerald Group Publishing Limited, pp.265-296
Related Topics