Master's Prepared Interview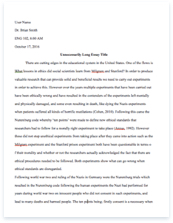 The whole doc is available only for registered users
A limited time offer! Get a custom sample essay written according to your requirements urgent 3h delivery guaranteed
Order Now
What is master's prepared public health graduate nurse? How do master graduate education impact the opportunity and career path of a graduate nurse? A master's prepared public health graduate nurse as described by Grand Canyon University (GCU) is a nurse educated to become excellent disease prevention agent and community health workers with skills in assessment, coordination, planning, development, implementation and evaluation of health programs and services in different organizations, health promotion settings, and the corporate world to resolve public health issues (GCU). Masters graduate education aimed at educating people to lead and serve, become global citizens, critical thinkers, effective communicators and responsible leaders that promote a self-realization of compassionate care and accountability (GCU).
The American Association of Colleges of Nursing (AACN) Task Force outlines the curriculum required to achieve the skill through the Master's program which includes research, organizational and healthcare policy, financing, ethics, role development, theoretical foundation, knowledge on human diversity and social issues, health promotion, and disease prevention (AACN, 1995). This paper will discuss an interview of a master's in public health graduate nurse who is practicing as a chief nursing officer of a state healthcare system, narrating how her acquired education and career competencies being used in present practice create opportunities for growth to acquire higher role and implement changes in nursing practice and the public and its consistence with GCU and AACN program outline.
It will discuss the pearl of wisdom given by the graduate nurse as well as what the student nurse gained from the interview. REASON FOR SEEKING GRADUATE EDUCATION Her reason for seeking graduate education is to implement positive changes in health care delivery and image of nursing profession in Nigeria, create health awareness inside the communities and promote quality healthcare delivery. She was inspired by the desire to reduce the mortality in communities through public health awareness because her mother died due to inadequate education and care during cholera outbreak in her community.
Related Topics