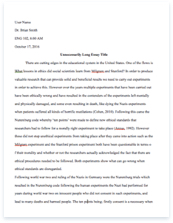 The whole doc is available only for registered users
OPEN DOC
Pages: 5
Word count: 1206
Category: Teaching
A limited time offer! Get a custom sample essay written according to your requirements urgent 3h delivery guaranteed
Order Now
Teaching is a very difficult job that it can be considered a noble profession since education holds the keys to the future. Education empowers people, that educational attainment plays an important factor in the success of a person. With these merits of education and teaching, one might ask why are there few people taking up the noble challenge of being an educator? And, why are there fewer educators that are successful in their expertise?
The reason behind this is because educating young people is a painstaking task that requires commitment and creativity. Most of us have our share of uninteresting and dull teachers who know nothing but book reports, readings and lots of homework. Yet there are those very few teachers that challenge our views and inspire us to be better.
Marva Collins is one of those very few teachers that motivate students into excellence. This paper presents the teaching approaches of Marva Collins in her book "Marva Collins' Way." Also, the paper critiques on how this 'way' is a revolutionary approach versus the conventional, ineffective and mediocre approaches. Personal insights on Collins' approach and what an educator must be are also presented as well.
            What makes Marva Collins' approach to teaching is that she utilizes creative approaches in teaching which are very appealing to the young students. Actually, teaching is very difficult for both the teachers and the students. On the teacher's part, the difficulty lies in her ability to understand the subject matter at hand which is basically her knowledge of the subject. In addition to this, the teacher's ability to be understood is the bigger challenge since most teachers are experts in their fields but are not capable of transferring information and knowledge to the students apart from modules designed in books. The tools for instruction are also as important as the information itself. Not all teachers recognize this imperative in teaching. Tools create a conducive atmosphere for learning and creating the right attitudes for understanding lessons.
Marva Collins' recognizes that "praise is essential in developing the right attitude toward learning and toward school. We all know this in theory. In practice we often forget the importance of praise in dealing with children." (Collins & Tamarkin, 1982 pp. 42). She understood that motivation is the key to piquing the interest of students in learning new things.
Marva Collins' tools for teaching are very commonsensical, and yet while these things look really good in theory, very few are doing well in its practical application. One good example is an interactive approach to teaching. While most teachers are aware of the fact that sitting in an hour-long class is boring, most of them still opt for the boring and easier option rather than the alternative approach. Collins & Tamarkin (1982) writes:
I find that children often understand a concept better when you take them to the blackboard rather than trying to show them at their seat. This practice helps the rest of the class at the same time, especially the shy child who will never come out and say that he or she does not understand…One child's errors become a lesson for the whole class. (pp. 43).
One might ask: why would educators opt for an hour-long boring lecture instead of a lively discussion or a quiet seat work instead of other better teaching tools? Simply put, it is for the teacher's convenience. Mediocrity is creeping into our education system. Alternative ways of teaching are not yet exhaustively explored.
This mediocrity is what separates a job from a calling. And this is what separates Marva Collins' Way apart from others. Teaching is in our education system is perceived to be the last priority. Collins recognized this apathy that looms in our schools; it is the apathy of educators, school administrators and even students. Personally I think that this apathy creates more tensions and problems in view of the fact that apathy creates a downward spiral of dispassionate teaching-learning exchanges.
The apathy in our education system is the root cause of the disinterest in education, lack of reading skills and good studying habits of our students. It has been aforementioned that teaching is difficult for both the teachers and students and that a discussion on the teacher's side of the problem is already presented.
            The students are also having a difficult time in learning. One major reason behind students' inability to comprehend and learn is their disinterest in the lessons. Clearly, the students have vague impressions of the significance of lessons. Moreover, students fall behind because of the apathetic behavior towards their education which is not just in the education system but also the environment (i.e. family, peers, media, government, etc.) as well.
            Marva Collins recognized that teaching does not exist in a vacuum when she taught in inner city schools. Teaching exists in an environment, and I realized that oftentimes, the areas where people are illiterate or "mal-educated" are those places where the environment is not conducive for learning. Ivy League schools are conducive for learning and teaching, but teaching "ghetto" kids to read and write is a different matter altogether. Mediocrity and apathy cannot teach life lessons in poor communities.
            Collins stretched out the range of possibilities for educators—not just as teachers for the hour-long lectures but as catalysts of change in the communities—be it in ghetto schools or ivy leagues. She had to contend with the environment where she teaches. The racial discrimination is difficult during her time (this was right after Martin Luther King's death where riots in poor communities took place), plus poverty and unemployment are equally tough on poor communities.
            More than creativity in teaching and alternative teaching tools, Collins recognized that an undying commitment to teaching is most essential to her "way". Long before she was recognized worldwide, she was teaching innocently in inner city schools for more than a decade. Her sacrifice is not without merits.
When Marva Collins had students "read their composition aloud every day. It makes children more conscious of sentence structure, allows them to proofread for punctuation errors and word omissions, and helps them develop a certain presence and authority in front of an audience." (Collins & Tamarkin, 1982 pp. 45). When Marva Collins does this so students would develop authority in front of an audience, she is already going beyond the call of duty. She is teaching inner-city, poverty-stricken, poor African Americans a life lesson on confidence and important skills in public speaking.
Collins' pedagogy is also the pedagogy of the oppressed, of the disenfranchised and of the apathetic and indifferent. Truly educators, when they are up to the inevitable challenges, are capable of being catalysts of change not just in campuses but also communities. Teaching requires not just working on the modules, teaching materials and books given by our education system, but goes beyond this. Teaching is beyond the four corners of the classroom, it is a calling, a gift and a way of life. This is the Marva Collins' way of teaching.
References:
Collins, M. & Tamarkin C. (1982). Marva Collin's Way. New York: Tarcher/Putnam, pp. 42-45.
Related Topics