Marketing Plan for a Herbal Company – Himalaya Herbals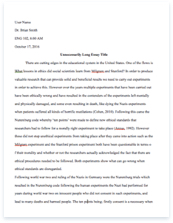 The whole doc is available only for registered users
A limited time offer! Get a custom sample essay written according to your requirements urgent 3h delivery guaranteed
Order Now
The purpose of this document is to analyse the situation of Himalaya Herbals of Oregon and provide forecasts for future market and product innovations. We have developed organisational goals and objectives which stem from their "back to basics" philosophies'. After evaluating the strengths, weaknesses, opportunities and threats, we found that competition was the single biggest threat to Himalaya Herbals's success both nationally and internationally. We concluded that Himalaya Herbals must undertake an intensive advertising campaign to promote brand awareness, gain a greater market share, propel the image of its products, and elevate itself towards a more sophisticated level. Followed up by a number of control procedures and marketing research this would ensure the desired image and sales are achieved.
Situational Analysis
Internal Analysis
Himalaya Herbals is one of Australia's leading skincare and cosmetics retailers. The corporate culture is one that reflects commitment to the environment and has been described as being "in harmony with ideologies and environmental issues of the 1900's."
Current objectives include establishing the company as a determinant force in the Natural Beauty industry, providing environmentally-friendly, products, sensibly packaged from recycled materials and free from animal testing.
Stated future aims are to achieve further growth of:
56 National stores to 70
23 concept bars to 45
70 international outlets to 150-200
Finance is limited in Australia. Capital is currently injected from franchise operations. It is important to finance from Australia so that the company continues its Australian owned and made uniqueness.
External Analysis
Customers of Himalaya Herbals span the 12-60 age bracket. From this, three main market segments exist:
Women aged between 20-27 years
Women between 12-20 years. The mature male segment
Economic Environment
The present economic conditions are promising, they are characterised by:
Low interest rates: increase the discretionary income consumers and their ability to buy "non necessity" products.
Consumer confidence is strong due to the strong economy, therefore, consumers will be more inclined to purchase.
The exchange rate may effect overseas ventures, positively in the USA where the economy is strong, and negatively in Asia, where the economy has collapsed.
Himalaya Herbals should monitor the international economy to ensure products are affordable and the price remains competitive to other competitors in the host nation.
Social & Cultural Environment
Demographic changes which may impact Himalaya Herbals are:
The aging population
The increased incidence of women in the workforce
Lifestyles are changing towards more "empty nesters" and couples having kids later for dual career couples.
The male perception of cosmetics is changing. Males are more inclined to use cosmetics (up to 40% of pop.).
Increased recognition of the benefits of natural therapy (Appendix 1)
Australians are becoming more culturally diverse, influencing product preferences.
Attitudes have changed. Some sectors of the community refuse to buy products harmful to the environment or animals and increased importance is placed on buying from socially conscious organisations.
The importance of buying locally made products has increased. Australian's identify with Himalaya Herbals's "outback qualities".
Ecological/Natural environment
Himalaya Herbals uses all natural ingredients
Seasonal or climatic factors may impact Himalaya Herbals through raw material shortage. (hence shortage of plant extract through drought).
The knowledge gained from late 1980's about Ozone. Layer depletion, forest depletion, and sustaining resources.
The list of Himalaya Herbals's chief competitors are as follows:
Largest competitor Body Shop 45%
Second largest competitor Red Earth 35%
Third largest competitor Bodyline 15%
Fourth largest competitor Jurlique 5%
Other: Body Collection, Neutrogena, Natures Way, Simple, Perlier 5-8.%
Other new entrants
Since Himalaya Herbals began, many more Australian skin-care products have jumped on the "Green Bandwagon", or the Australian made tag. These include: Freeman's, Australis, Aveda, Blackmores (New Zealand),and Natures Way.
Technological Environment
Himalaya Herbals's philosophy indicates that technology advancements are not really important for product development. However, they are valuable to manufacturing processes and communication.
The Internet is used for advertising and mail-order.
Telephone, telecommunications, faxes and computers, are a vital link to Himalaya Herbals International.
Comprehensive product manuals are distributed internationally.
Eftpos, both cash and credit facilities, are available in stores.
Barcoded products (POS, for stocktake and stock control).
Technology in recyclable materials, innovations in energy saving through production processes.
Political/Legal
Tariffs/trade agreements affect Himalaya Herbals and need to be considered when opening international stores.
Environmental laws, and special interest groups regarding animal testing have affected the cosmetics industry as a whole.
Ways the Trade Practices Act affects, Himalaya Herbals's Trading in Australia:
Health and Safety regulations mean Himalaya Herbals must obey hygiene laws. Packaging must not be tamperable.
Packaging: Labelling required, requirement for disclosure of contents and safety regulations
Promotion: Advertising must not be misleading/deceptive.
Place/distribution: restrictions on operating hours, location, import/export restrictions. eg. the requirement in Canada to have 1/3 package written in French
Product: Consumer protection regarding use of certain ingredients (allergies, ammonia, etc)
Price: subject to Sales tax regulations.
Strengths/Weaknesses/Opportunities/Threats of Himalaya Herbals
Strengths
Well trained staff
Australian owned and made
Support for social/environmental causes
Reputation for quality
Training programs and communication between stores
Weaknesses
Control of advertising is strict
Limited capital in Australia
Location: only in metropolitan centres
Eftpos not in every store
Opportunities
Economy allows Himalaya Herbals to expand
Aging population may be capitalised on in the future
Increase brand awareness
Support from many diverse ethnic backgrounds
Gain larger share of customers from traditional cosmetics markets
Opportunities to innovate, given that suppliers are flexible to Himalaya Herbals
Implement more efficient manufacturing processes
Gain from tax reforms and tariff changes
Threats and factors identified in Porter's 5 Competitive forces:
Intense rivalry
Threat of new entrants is high, threat of market saturation
Many firms are cashing in on social issues
Threat of substitutes is high and people have enormous choice of prices.
Tariff trade agreement/barriers increase
Negative changes in sales tax
Advertising/PR backfires, presents unhealthy image which damages reputation and sales
Segmentation
Himalaya Herbals operates in the generic product market of organic health and skincare cosmetics.
The category is disaggregated into the broad product market of aromatherapy skincare, bodycare, bath and shower, hair, suncare, fragrance, mother and child, cosmetics and accessories.
The specific product markets are listed in Appendix 2
Geographic characteristics defining customers
Himalaya Herbals targets metropolitan customers as stores and concept bars are located in large cities. This limits the availability to rural residence. Locations range from around 60,000 (Geelong) to 5 million people in Sydney
Himalaya Herbals International targets 70 outlets in 10 different countries including: Hong Kong, Japan, Indonesia, Malaysia, Philippines; Canada, New Zealand, Thailand, USA, and Holland
Demographic characteristics defining Himalaya Herbals customers are:
Income: Target customers in the middle income bracket
Sex: The majority is targeted at women (78% products) with a small percentage at men (3% in 1992, to 8% recently)
Age: 12-60 years, women predominantly 20-27,girls 12-20 (15-20% of sales), men 15- 45
Family: Singles, newly married couples, (gift market); Empty-nesters (more discretionary income); New Mothers: Speciality gifts from friends.
Occupation: Professional, part-time working students
Education: 12-20's (High School), 20-27 (Tertiary education/TAFE, intelligent), 27-35 (Females, Post-Graduates), 35-50 (older women, well-read)
Behavioural: Products need tobe economical,be prestigious,be safe for the environmentimprove the appearancehelp relaxationto look good/feel healthybe allergy-freebe a cheaper alternative
Rates of Use:
Heavy Women Used on a daily basis (skincare, haircare, aromatherapy)
Light Men Occasional gift, some daily, (shaving, hair, fragrance, acne treatments, seasonal suncream)
Medium Girls Use daily (acne cream, occasionally make-up 2/3 times per week)
Purchase Frequency:
Women Purchase most frequently and regularly
Men Purchase irregularly, less frequently
Girls Use regularly, less loyal. More likely to browse/test products.
Brand Familiarity:
Women have 'brand preference', however, if it is unavailable they would buy from competitors.
Men Level of familiarity is 'non recognition', in that they will not hunt the product out.
Girls have 'recognition/preference' for products, depending on finances
Kinds of Shopping:
Women Speciality shopping behaviours as they seek prestige
Men Convenience – pick whatever, is available
Girls Comparison – will try many products before deciding
Information Required:
Women/girls Ingredients
Men Low information required
Homogenous Groups and their qualifying dimensions, in order of importance
Market 1(Women 20-27) Businesslike, singles, with no kids, sophisticated taste and environmentally conscious
Market 2(Women 27-35) Newly married/attached, very young children, middle class
Market 3(Girls 12-20) Mature tastes, limited spending money, environmentally conscious
Market 4(Males 20-45) Businesslike, middle class, possibly students
Market 5(Women 35-50) Well established, perhaps higher discretionary, income.
Determining Dimensions: Features of products that influence consumer choice
Packaging: size, appeal, recyclable benefits
Price
Animal Testing free
Ingredients: Natural extracts
Logo, reputation
Smell, fragrance, texture
Range
Quality
Availability
Specials
Sales
Determine Market size and Growth:
Market Category % market share of Australian Natural Beauty Market Year 2001 projections
Market 1 40% 33%
Market 2 27% 22%
Market 3 15-20% 20%
Market 4 8% 10%
Market 5 10% 15%
*Projections are based on what statistics are available plus estimates based on demographics
Vision/Mission Statement
To avoid the hype, inflated prices and synthetic products offered by mainstream competitors and opt for a back to basics philosophy at an affordable price.
To be environmentally conscious, using only materials not tested or harmful to animals.
To target the intelligent and discerning male and female buyers and increase market position.
To provide a comfortable/supportive environment for all staff so that they can provide superior customer service.
Company goals and Objectives
Increase individual store sales
Maintain the modern and appealing layout of all Himalaya Herbals stores
Reward individual staff for good service and commitment to jobs
To maintain integrity on social issues
Corporate and divisional objectives
Operate continual staff training programs to maintain friendly and exceptional service
Make every store accessible to the internet by creating a web site for both national and international outlets
Develop an intranet system which will link all Himalaya Herbals stores to enable comparison of information such as sales and stock levels
Financial objectives:
Increase market-share from 12% to 25% in five years, and 30% in ten years.
Increase annual profits nationally and internationally
Increase competitiveness via price strategy.
Maintain Long Term stability
Marketing objectives:
Increase to 150 domestic stores and 250 international stores within eight years
Increase the awareness and brand familiarity of the Himalaya Herbals range through extensive advertising and promotion
Remain selective in market exposure through promotion and advertising to only desired target markets
Strategic Options
Growth Strategy Options
Market Penetration Himalaya Herbals should increase the growth of their present markets and determine the strength of their competition. Himalaya Herbals should also undertake market penetration to increase brand awareness.
Market Development Himalaya Herbals should consider distributing their products through mail-order, expanding geographical distribution. Himalaya Herbals should entice the male market by looking at different advertising strategies.
Product Development Himalaya Herbals should keep their loyal customers happy, by developing products to keep ahead of fashions and trends, by adding new features to present products to make them more appealing, and by expanding the sporting range and product lines for males.
Diversification Himalaya Herbals should consider the feasibility of developing specialised products for specific countries and cultures.
Competitive Strategies
This involves Himalaya Herbals distinguishing its products from other suppliers or other substitute products
Differentiation cosmetic products are between the growth stage and maturity stage, competition is intense, sales may still be growing, but are starting to fall. Himalaya Herbals must take this into account. Himalaya Herbals could differentiate their product by looking at mail order.
Cost Leadership This requires Himalaya Herbals to produce at the lowest cost to offer better prices. Himalaya Herbals could use their bargaining power with suppliers to obtain raw materials at cheaper prices. This could translate savings to customers by offering a wider range of products between the price range of $8-$25 rather than concentrating so heavily on the current prices of $25-$39.95.
Strategy Selection
Competitive Advantages
Australian made and owned
Well established
Medium levels of brand familiarity/reputation
Competitive prices
Environmental benefits
Franchised/international
Himalaya Herbals should adopt mainly growth strategies and a number of competitive strategies:
Growth Strategy
1. Market penetration to increase the strength of brand familiarity, and to make existing customers consume more of the product.
2. Marketing development through more effective and targeted advertising
Increase sales to males
Increase sales of 27-50 year old females
3. Product development
Keep up with trends/cosmetics
Expand male products
Competitive Strategy
4. Cost Leadership by increasing the range of prices in the $8-$25 range
5. Differentiation through a new mail order distribution system to non-metropolitan residents.
The Marketing Mix
The overall marketing mix proposed is as follows:
Market 1:
Product Skincare/cosmetics, aromatherapy, sophisticated colours, conservative, gift-packs for male partners
Price $20-$39
Promotion Women's magazines: Elle, Made-Claire, Vogue, Billboards in the city, Frequent buyer incentive, Editorials, Sponsor fashion shows, Endorsement, by Australian personality: eg Elle McPherson
Place Metropolitan outlets with class: on long well known shopping strips.
Market 2:
Product Perfume, skincare, gift products, high trend and day-wear cosmetics.
Price $8-$20
Promotion Impulse buying through incentives like 2 for I offers, Gift tokens in magazines: Cosmo, Cleo, Girlfriend, Dolly, Sponsorship of Covergirl, Endorsement by TV personality
Place Shopping malls/centres, less exclusive area
Market 3:
Product Easy application, skincare, anti-aging products, products that combat hormonal effects from pregnancy (stretch marks), non allergic.
Price $15-$39
Promotion Magazines: New Idea, Woman's Day, TV, Hospital: complementary trial packs given to new mothers, Endorsement by everyday mothers (TV interview ad)
Place Shopping malls, mail order
Market 4:
Product Product: Shaving products, after-shave, .deodorant, easy to apply products, haircare, acne treatments, sports injuries range, (massage oils, muscle relaxants)
Price $8-$30. Economical for younger males, not exceeding $30 for business types, as males are more inclined to spend less on maintenance than women.
Promotion Inflight magazines, Ralph, billboards, sport sponsorship, newspapers
Place Convenience: shopping malls, mail order, Internet order, airports, and duty free for international travellers
Market 5:
Product Skincare, HealthCare, Menopause products, aromatherapy: relaxation.
Price $20-$39.95
Promotion Magazines: Woman's Weekly, Family Circle, TV Ad's: Lifestyle programs, News BreaksAmbassador: personality Kerry-Ann Kennerley
Place Mail order mixture, sophisticated shopping areas and convenience.
Positioning statement
Himalaya Herbals wants to convey diverse product offerings suitable to a multicultural and contemporary Australia. Himalaya Herbals wants to project superior customer service and quality as a dominant force in the Natural Beauty industry. Himalaya Herbals is committed to maintaining a favourable public perception, having high integrity on environmental and social issues whilst remaining competitively priced.
Currently research in Vogue readers polls indicate that the major cosmetics houses like Clinique are more prestigious than Himalaya Herbals. In the future a major aim of Himalaya Herbals is to change customers' perceptions of the product, to bring it to a level on a par or better than the level of the major cosmetics houses.
Tactical Elements
Positioning
Ensure Himalaya Herbals is accessible to consumers by positioning stores in major shopping centres: Chadstone, Melbourne Central, Highpoint, Northland, Eastland, Doncaster, Knox, Southland. Exclusive centres such as: Daimaru, Australia on Collins, Crown Casino. Trend setting strips: Bridge Road, Richmond, Burke Rd, Camberwell, High St, Armadale, Toorak Rd, Toorak, Greville St Prahran, and Sth Melbourne. Shops should be located in the vicinity of public transport and parking where possible.
Packaging
Keep packaging Simple but stylish, with the use of recyclable materials. The logo is impressive/well recognised internationally.
Distribution management
Himalaya Herbals should continue to practice selective distribution, which will develop special attention to the product. This will allow Himalaya Herbals to maintain its reputation for being more prestigious than supermarket brands.
Price management
Himalaya Herbals needs to implement a better price balance between the price range.
Communication management
Himalaya Herbals should use the following forms of communication management to promote their products:
Advertising
Publicity
Sales Promotions Aimed at customers: Contests, gift vouchers, sponsored events, samples
Aimed at individual stores: Sales contests, gifts, meetings, catalogue,
merchandising aids
Aimed at Himalaya Herbals's own sales force: Contests, bonuses, displays, training materials, sales aids
See Appendix 3 for the advertising proposal and time details.
Budget
At the time of writing access to financial details was not available.
Control Procedures
Sales Analysis
A detailed analysis of organisational sales records will be conducted, in the following areas:
1. Geographical region
2. Product, package size
3. Customer size.
4. Method of sales, direct mail, internet
5. Financial arrangement, cash or credit, Eftpos
6. Size of order
Performance analysis
Should be conducted by Himalaya Herbals to look for exception or variations from planned performance. Eg: Analysing expected increase in profit and market share.
Marketing cost analysis
Sales are achieved at a lower cost and these costs should be analysed and controlled. These are determined through Customer awareness, attitudes and satisfaction. This information may be obtained through questionnaires, feedback phone lines.
Himalaya Herbals are in a large industry and are a well established company and therefore must undertake the above activities to succeed in the long term.
Appendix 1
Patterns of Use for Natural Therapies in Australia
AromatherapyNaturopathyMassageHerbalism Men6.9%11%15%- 2.4% Women8.9%13.5%13.8%4%
Source: Newspoll, 1996: "Natural therapy on the increase"
Appendix 2
Product Markets
Generic Broad Specific
Health and skincare cosmetics Aromatherapy SkinBodycare Essential oils, Burners Facials, Cleansers, toners, mud masks, moisturisersMassage oils, Body lotions
Bath & Shower HairSuncareFragrance Mineral salts, vegetable soaps, loofah, seasponge TreatmentsSPF cosmetics, suncream/aftersunEssential oil perfumes
Mother & Child CosmeticsAccessories Babycare creams, shampoos, conditioners Lipsticks, foundations, eye shadows, Mascara pencilsgift boxes, potpourri, baskets, wildflowers
Appendix 3
Advertising Percentage of advertising exposure Timeline/period for campaign Details
Magazines 25% highest allocation in terms of cost 2-3 paid ads per month See potential slogans, Appendix 3a Popular women's, girl's and men's magazines. Aimed at increasing brand awareness
Billboards 5% 3 month to 5 month exposure intervals for mass market
Internet 5% Ongoing, with regular bulletins and updates on new products For information line. Interactive questions, information on products, services, initiatives.
Television 20% Prime time, 10 second ads during: Melrose place, Seinfeld, sports events for males, environmental specials Aimed at brand awareness and recognition amongst mainly men
Sponsorship 10% Aimed for Mercedes Fashion Week, Selected popular sporting events, tertiary scholarships Periodic, aimed at brand awareness at mature women and men
Promotions 15% In-store 2 for 1 offers in girls & women's magazines, discount card at a cost of $50 for regular club discounts, coupon for men purchasing sportswear from a sports chain for sports range products Aim to stimulate interest, trial, or purchase by final customers or intermediaries. Aimed mainly at women and sporting men
Talk show segments 10% Midday product review segments, beauty demonstrations for studio audience Mass market to aid brand awareness
Editorials 10% Write-ups for new products, especially men's products in the Herald-Sun, lifestyle magazines or Age Weekend Magazines Major women's magazines, Major newspapers
Appendix 3a – Potential SIogans
Women – general
'Beauty based on the basics'
'Basically Beautiful ……… Himalaya Herbals'
'P U R I T Y" "Pure Himalaya Herbals'
No Animal Testing, No chemicals, No animal products, no rip-offs, no imports, no exaggeration, – No bull. (Himalaya Herbals Australia)
No Cyclomethicone, No Distearyldimonium, no Dimethicone, no Hydroxyethyl cellulose, no Methlychloroisothiazolinone, no Methlisothiazolinone.
No poison, No ingredients you don't know and more importantly ………….. no Bull.
Women/girls buying for men
'Himalaya Herbals Australia, is your man enough?'
Men – General
'Intimidated by perfume, pink lingerie, beautician's in nurses uniforms.?' Himalaya Herbals Australia
'Himalaya Herbals Australia as masculine as you can get'
'Himalaya Herbals Australia, no threat to your manhood'
'What's up, Pretty Boy?? (Gay community – picture of drag queen screaming)
LIST OF REFERENCES
Articles
Anonymous (1996) Body Shop ditches mostly men brand as attitudes change, Marketing Weekly, May 10, pp. 10.
Anonymous (1996) Friends of the Earth ',joke' ASA ,judgement on shell ad, Marketing Weekly, May 17, pp. 12.
Barret, P. & Lee, J. (1996) Body in need of reshaping, Marketing Weekly, April 4, pp. 10.
Collin, J. (1996) Battle for the Soul of the Body Shop,
Working Woman, April, pp. 11-12.
Red Earth Information Kit (1995)
Text
McCarthy, E. Jerome, Perreault, William D., Quester, Pascal G. (1997) Basic Marketing A Managerial Approach, McGraw-Hill Book Company Australia Pry Ltd.
Web sites
http://www.redearth.com/
http://www.bodyshop.com/
http://www.revlon.com/
http://www.naturesway.com/
Related Topics