Maestro Character Analysis – Paul Crabbe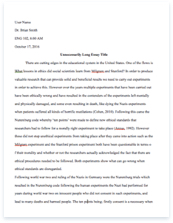 The whole doc is available only for registered users
A limited time offer! Get a custom sample essay written according to your requirements urgent 3h delivery guaranteed
Order Now
Paul Crabbe is the protagonist and first person narrator in the story. He lives in contemporary Australia, a place of energetic pleasure, freedom, space, however, it is also at the end of the world which is one of the first symbolic references to the fact that Paul Crabbe is never quite part of the action, he is always one step away from reality.
As both the central character and narrator of the story, Paul brings us into the story with him and looking back at it, he recalls it for us. Paul is an engaging character and describes his passage from childhood to adolescence. He is likeable although he does have his downfalls. He is excruciatingly insensitive as he persues Keller's past, however he evokes sympathy as he pedals furiously to Rosie's house, afraid he "might lose her".
The story of his world is told in a straightforward chronological account, describing his childhood, his time spent in Darwin as a pupil of Keller, his passage from adolescent to adult, his ambition to be a concert pianist and his ultimate realisation that "Honourable mention has become the story of my life".
Paul's character is majorly influenced by Keller throughout the course of the book. It is through Keller, that Paul learns many valuable lessons in life, however, ironically, he does not realise it at the time, "you are pig-ignorant Paul". A very self-centred charater, Paul believes that he is capable of anything and is quite arrogant about it. Only afterwards, looking back, does Paul realise how stupid he had been, "His echoes were always an immense improvement and this also – in my youthful arrogance – I decided was mechanical" One of the major personality traits of Paul is that he is never quite perfect, never quite all there, he seems to be one step away from the action.
This theme is revisited throughout the book. For example, when Paul is spying, through a gap between books, on the couple having sex in the aisle next to him, it symbolises that he is always on the outside, almost like he is watching a movie and is not quite part of it. This extends to his piano skills as well, as time and time again he achieves seconds and thirds in piano competions, always playing "an excellent forgery" which is "technically perfect". Throughout Paul's life "something was missing. Not much – but something… And that small something may as well have been everything".
Keller, realises that Paul can never be a great pianist because he is missing that "something". He tries to teach Paul to be happy with second best as he knows Paul can never be best. Keller knows Paul must move on, "a small hurt now to avoid a wasted life".
Paul is a teenage boy and as the novel progresses he learns more and more about sex and strives towards it. Paul begins as an insensitive young boy who has the occasional 'wet dream', and ironically, when the Maestro finally opens up to him, Paul is just as insensitive, making a hasty exit because he knows that Rosie is wating downstairs for him. Althugh Paul is interested in the Maestro's past, the thrill of sexual prospects is far too overwhelming. Once again, it is only in hindsight that Paul realises how insensitive and arrogant he was.
The final section of Maestro shows the older Paul reviewing his life and accepting that he is not going to be a world-renowned concert pianist. Keller has shown him the kind of perfection demanded of the one in a million who becomes a concert pianist and he knows he does not measure up. "In this sense Keller was bad for me, the worst possible teacher: revealing perfection to me, and at the same time snatching it away". Paul has come to realise that he will never reach "musical perfection", however, as he says "better second-rate than third".
Related Topics