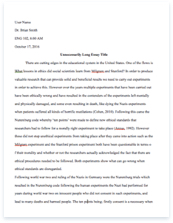 The whole doc is available only for registered users
OPEN DOC
A limited time offer! Get a custom sample essay written according to your requirements urgent 3h delivery guaranteed
Order Now
The Kite Runner, written by Khalid Hosseni is a novel, which follows the life of childhood friends Amir and Hassan who grew up together in Afghanistan during the seventies. Both had very different family backgrounds; Amir is the only son of a rich and powerful businessman while, Hassan's father is a servant in Amir's family. Amir and Hassan spent most of their free time together despite having very different personalities. This novel is told from the first person perspective by the main character, Amir. The novel is told as a story of Amir's past, which contributes to the theme of loyalty and betrayal in the novel as it allows the reader to understand all aspects of Amir's life. The reader is able to read exactly what is going through Amir's mind, all the emotions and feelings that contribute to the theme of loyalty and betrayal within the novel.
Everything that happens between Amir and Hassan could be an act of loyalty or betrayal. Amir is unworthy of Hassan's loyalty at the beginning of the novel, but through his kind actions becomes worthy in the end. Careful analysis of the novel demonstrates, firstly, how loyal Hassan is, secondly, how unworthy Amir is of that loyalty at the beginning of the novel as he continually betrays Hassan, and thirdly, how Amir changes to become worthy of Hassan's love and loyalty by the novel's conclusion.
Hassan is very loyal to Amir throughout the novel. Hassan's unwavering qualities of loyalty define him as a true friend. Running the kite for Amir was one of the many ways Hassan displayed his devotion. For example, he expressed this with the words, "for you a thousand times over!" (71). As Hassan ran to retrieve the winning kite for Amir, he is trapped in an alley by Assef, a young man who wants the kite from Hassan. Hassan has just promised Amir that he would return the kite to him. Assef wanted to make Hassan give up his loyalty to Amir, but Hassan would not crumble even in the face of verbal accusations and belittlement by Assef. Assef said, But before you sacrifice yourself for him, think about this: Would he do the same for you? Have you ever wondered why he never includes you in games when he has guests? Why he only plays with you when no one else is around? I'll tell you why. Hazara. Because to him, you're nothing but an ugly pet.
Something he can play with when he's bored, something he can kick when he's angry. Don't ever fool yourself and think you're something more. (77). Hassan replies "Amir agha and I are friends", (77). Even in the face of the truth of Amir's disloyalty, Hassan was determined to remain loyal to Amir. To Hassan, loyalty was a deep unconditional commitment that his character demanded he demonstrate at all costs. Hassan clings to the kite, even enduring a brutal beating and rape at the hands of Assef in order to maintain his loyalty to his friend Amir, and bring the kite to him. A second example of loyalty in the novel is when Hassan confesses to a crime he did not commit. Amir decides to set up Hassan and accuse him of stealing. "Baba came right out and asked. "Did you steal that money? Did you steal Amir's watch, Hassan?" Hassan's reply was a single word, delivered in a thin, raspy voice: "Yes." (111).
He is so loyal to Amir that he is willing to accept punishment for stealing money from him even though he did not steal the money and the crime itself was a set up. Once again, the irony of the situation was that when accused of the theft of the money and watch, Hassan confesses that he did it, so that he could once again protect his friend Amir. Hassan's final loyalty to Amir was protecting Baba's house against the Taliban, a place where he and Amir had grown up together and shared many memories. As Hassan resisted giving up the house, he was shot to death by the Taliban. Amir is unworthy of Hassan's loyalty even when they are small children as he continually betrays Hassan. Amir is very selfish and only does things for his own benefit. He did not have the courage or strength to step in and save his friend in the alley from Assef. He made the choice to betray his friend.
As Hassan stood his ground in the alley and chooses to honor his promise to Amir and return the kite to him, Amir stood silent at the end of the alley and watched the beating and rape of his friend Hassan. The following quotation emphasizes how Amir is unworthy of Hassan's loyalty: "I had one last chance to make a decision. One final opportunity to decide who I was going to be. I could step into that alley, stand up for Hassan – the way he'd stood up for me all those time in the past – and accept whatever would happen to me. Or I could run. In the end, I ran." (82). Amir's betrayal continues, as he later decides that he no longer wants Hassan and his father in the household, so he decides to set up Hassan and accuse him of stealing. "I went downstairs, crossed the yard, and entered Ali and Hassan's living quarters by the loquat tree. I lifted Hassan's mattress and planted my new watch and a handful of Afghani bills under it." (110).
Amir betrays Hassan by trying to have his friend fired for stealing. Hassan took the blame to keep Amir out of trouble. This betrayal is the catalyst for all the terrible events that continue throughout the rest of the novel. This point in the novel is the turning point; everything begins to crumble after Amir's betrayal of Hassan. The betrayal does not end Hassan and Amir's relationship. Amir changes to become worthy of Hassan's love and loyalty. After many years Amir returns to Afghanistan to learn the fate of his childhood friend and he finds a very different country than the one he left as a boy. Even as an adult, Hassan had remained loyal to Amir by asking Rahim Khan about his friend and he wrote a letter to Amir in hopes that it would be passed along. Amir's guilt is brought back and he feels he owes Hassan loyalty in return. The friendship is developed further when Amir finds out that Hassan was actually his brother. At that moment, Amir became determined to find Hassan's son.
Only when Amir goes to rescue Sorab, Hassan's son, does he truly start feeling "healed at last" (289). As an act of loyalty back to Hassan, Amir's journey and heroic efforts allow him to adopt Sorab. This showed that Amir really had a deep respect and love for his best friend. The parallelism of Amir and Hassan's last kite flight together and Amir and Sorab's first kite flight together shows that Amir's and Hassan's friendship never died. In the final scene of the novel, Amir yells to Sohrab, "for a thousand times over" (391). This statement proves that Amir has become loyal to Hassan. The past clearly dictates who one is in the future, and the previous actions of Amir have taught him to accept his betrayal and account for it in the end.
By lovingly and wholeheartedly adopting Hassan's son, it proves to show Amir's redemption and he has become worthy of Hassan's love and loyalty. Loyalty and betrayal have a strong presence in The Kite Runner. In a way betrayal is the driving force that pushes the plot further and makes the story come to life. Though many tragedies occurred throughout the novel, the ending was peaceful. The author's purpose of this novel was not only to reveal the plight of the Afghani people and educate the reader about their customs, but also to tell a story and teach a valuable lesson about loyalty and betrayal.
Works Cited
Hosseini, Khaled. The Kite Runner. Riverhead Books, USA, 2003. "The Kite Runner" (10th Anniversary Edition), 2013
"The Kite Runner Analysis", 2013 Shmoop University, Inc.
Related Topics