Louis Vuitton In Japan: The Magic Touch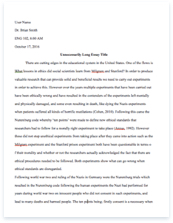 The whole doc is available only for registered users
A limited time offer! Get a custom sample essay written according to your requirements urgent 3h delivery guaranteed
Order Now
Excellence in business and marketing execution, heritage, and worldwide brand recognition coupled with trendy yet timelessness quality products with exclusive aura perpetually instigating the Japanese's genetic demand for luxury has allowed Louis Vuitton (LV) to become the leading luxury house in Japan and make it its primary source of revenues for more than four decades. This was equally fueled by high level of disposable incomes as well as Japanese social and cultural conforming norms. However, the recent prolonged global recession has eventually resulted in some changes of atypical Japanese buying behaviours that eventually will have negative consequences on luxury goods market as a whole. To protect its market share and revenues dilution in Japan, LV needs to identify those market segments with un-capitalized revenue opportunities or prone to lose consumers and then develop and implement distribution, product and/or advertising initiatives that would yield optimization.
SITUATION ANALYSIS
Company History and Background
Company Mission Statement and Vision
The mission statement of all LVMH brands is: "To represent around the world the most refined qualities of Western `Art de Vivre' and must continue to be synonymous with both elegance and creativity" through products embodying "cultural values, blend tradition and innovation, and kindle dream and fantasy."[1]
Company Strategy
The execution of LV's business strategy centre around five priorities reflecting the shared LMVH's brands fundamental values which are: (i) be creative and innovative; (ii) aim for product excellence; (iii) bolster the image of our brands with passionate determination; (iv) act as entrepreneurs; and (v)strive to be the best in all they do.[1]. INTERNAL ANALYSIS
Despite its 150 years of heritage in the luxury market the LV brand continue to be very successful mainly due to the extraordinary, unique, consistent and holistic execution of its business strategy. Product – LV's success is directly related to the quality and design of its products and in this respect LV is continuously investing manufacturing technologies that improves both quality and productivity. Quality control is one of the key steps in the production process and employs a sequence of strict test before products are released to the market. Product and design innovation is achieved through collaboration with famous designers such as Marc Jacobs, Takashi Murakami just to name a few who revive the product lines with collections with trendy or market cultural specific elements. Equally important, LV is taking counterfeiting measure to prevent replication of their products as the brands image can be compromised. Pricing – LV`s pricing is very high and reflects the quality, craftsmanship, exclusiveness and values of the products.
LV is very restrictive with its pricing policies and as a result the LV products are never on sale or marked down. Particularly for Japan, the prices are in general 25% higher compared to those in Paris and it seems that is was the right strategy as the Japanese consumers purchasing behaviours are driven by other values compared to those in other markets. Placement – LV has chosen to a limited distribution channels that allow exclusive control over pricing and product availability in addition to protecting its brand image. As a result, the main channels used by LV are own free-standing stores or boutique format in malls or airports and a very limited numbers of partnerships with department stores such as Macy's New York, Bloomingdales, Saks Fifth Avenue. In Japan, LV was the first luxury house serving the market exclusively through its own supply chain that allows full control over its operations.
This approach was another key success factors in Japan in addition to product quality. Promotion – LV is using a combination of marketing communication channels such as advertising in famous fashion magazines (Vogue, Elle etc.), product placement (e.g. Charade, Blue Jasmine etc.), billboards, celebrity endorsement, and sponsorship to mention few. LV`s has successfully implemented a global communication and advertising strategy that conveys a consistent brand image of luxurious, exclusive to elite or high-class through use of celebrities such as Madonna, Agassi, Jennifer Lopes, Mihail Gorbachev, Catherine Denueve, Cate Blanchett etc. To account for cultural differences and target young women segment, LV had successfully launched a few animated commercials in collaboration with famous local designer Murakami (e.g. Superflat Monogram, Superflat First Love etc.)
Strengths
Strong worldwide brand recognition, prestige, equity, image and awareness with more than 150 years heritage in the luxury goods market segment Exceptional craftsmanship and high quality standards which is its number one priority The key arm of LVMH, the world's largest luxury brand enabling affiliation with other successful luxury brands such as Dior, Fendi, Celine, and Marc Jacobs etc. Proprietary logo and patented canvas (e.g. Monogram Canvas) reinforcing and protecting brand identity used on all product Value-added services to customers such lifetime repair guarantee, in store outstanding purchasing experience, and product customization (e.g. Mon Monogram) Pricing strategies reinforcing brand image of luxury and product quality Brand popularity spanning across all generation due to outstanding design harmoniously combining trendiness/timeliness/traditionalism (e.g. almost 75% of Japanese women own at least one LV item)
Long term collaboration with successful designers such as Marc Jacobs and other designers to account for cultural and generation differences Excellent execution of its business strategy that translates into highest operating margin, sales growth and market share in the luxury market segment in Japan Overarching effective and efficient management practices and policies in people management, product quality and innovation, design, manufacturing and distribution Effective marketing and advertising global and regional campaigns featuring international celebrities
Weaknesses
Heavy reliant on Japanese market with about 30% of LV`s worldwide sales Slim advertising budget which is ½ of industry norms
Manufacturing is still labour intensive that leads to quite low productivity Overuse of "limited edition" tactic which may dilute the intended message and results Limited distribution channels; Internet retailing available only in the US Limited Japanese store footprint other than in large cities
In summary, LV's strengths and sustainable competitive advantages has allowed the brand to gain and maintain a strong reputation in the luxury goods industry for more than 150 years. However, heavy reliance on the urban Japanese market, limited distribution channels, inadequate advertising budgets and marketing communication means are areas that require company's attention.
EXTERNAL ANALYSIS
Opportunities
Untapped opportunities in small and mid-size cities with sizable population Untapped opportunities in the kids and teenagers luxury goods market It is still the most desired brand in Japan
Invest more in advertising, product innovation and design
Expand product portfolio with more affordable handbags limited collections with Japanese design influence Leverage e-commerce as a distribution channel
Leverage Internet, social media, and mobile marketing in the communication mix
Threats
Changes in consumers preferences, tastes, attitudes and priorities for practical reasons Foreign exchange risk with impact on pricing and profits
Stiff competition from luxury houses as well as emerging "fast-fashion" brands Increasing trend in renting bags
Brand image dilution due to increase in counterfeiting; worsening economic conditions might make Japanese more tolerant in buying fake LV items Pressure from organizations militating for animal rights
Key employees (e.g. designers, senior leaders) leaving the company
Political Elements
The luxury import goods in Japan are subject to protectionists tariffs in Government's effort to create for domestic manufacturers a favorable pricing environment to compete in. Sales taxes also impact the final price, therefore upward changes of the sales taxes may impact sales. With the increase worldwide pressure from animal rights groups on governments, new legislation may be enacted in this respect. If so, the animal skins will
become scarce and prohibitive therefore impacting pricing. Economic Elements
According to Yano Research Institute[2], in 2008 the luxury import brand market size was estimated at 894.6 billion yen of which 45.1% was represented by bags and leather items (Appendix A). From global perspective, the Japanese luxury import brand market represented between $15 billion to $20 billion and was considered the second largest in the world if global tourists were excluded, otherwise the first largest [3]. This indicates high reliance on Japanese market including LV. The same research indicates that the overall luxury market declined by 10.8% 2008 and 15.9% 2009 which brought down the market to ½ of the market size in 1996. In addition, the moderate increases in sales between 2000 and 2007 were mainly driven through higher prices rather than volume growth. Decline in disposable income was considered one of the main drivers of this decline. Changes in economic conditions may affect pricing and profits due to currency exchange fluctuations therefore LV should consider hedging in order mitigate the associated risks. Social-Cultural Elements
In Japan the "must have luxury" attitude is driven by a few cultural and social elements. Firstly, Japanese women are more beauty conscious and use luxury items to emphasize the natural look. The Japanese are also willing to pay a premium for products manufactured in Europe that for them is the ultimate definition of quality. Not to mention that Japan is group-oriented culture and departures from the norms will create unwanted differentiation so the luxury goods were their "badge for social acceptance". These factors enabled the luxury goods to fit the lifestyle of the middle-class compared to other countries where luxury goods are more exclusive to upper-classes, therefore creating a prosperous environment for luxury houses.
However, nowadays the Japanese are more pragmatic when deciding whether to spend on luxury tangibles or on "luxury experiences" as they prefer to save more for the future (Appendix B). Younger generations, especially women, are more inclined towards a more individualistic fashion approach as it enables differentiation from the "group" through a mix and match of less expensive branded items[3]. There are also many "baby boomers" that are retiring so they will spend less or nothing on luxury items. Last but not least, the offering of affordable high quality not necessarily luxury items is booming.
Technological Elements
There is an increasing trend towards online stores due to convenience on the consumer side as well as cost effectiveness and market penetration on the retailer side. In addition, proliferation of mobile communication means (smartphones and tablets) as well as social media platforms have created other effective communication channels that are highly used nowadays.
Manufacturing innovation as well as embracing technologies from other industries is also important elements in driving production efficiencies and effectiveness.
LV must be sensitive to both aspects and due diligence to adapt its strategies to technological trends.
Legal
The success of LV brand has eventually have resulted in unlawful replicas as well as unauthorised associations or used of LV logo. As a result, in order to protect both the brand image and shareholders' value against dilution, LV is plaintiff in many counterfeit as well as infringement lawsuits every year that eventually is a costly effort.
Competitive Analysis
The Japanese consumers thirst and desire for luxury and high quality goods have attracted many others luxury houses such as Gucci, Prada, Hermes, Coach, or Chanel just to mention few. All LV`s direct competitors are well established luxury houses. Their history spans from 50-70 years (Gucci and Coach) to more than a century (Prada, Chanel and Hermes). Japan represents a key market for all of them as their sales accounts for more than 20% of their worldwide revenues.
As shown in Appendix C, LV surpassed all its competitors in Japan in terms of market share (28%) and operating margin (45%). In respect to pricing, LV is slightly more affordable compared to Hermes, comparable with Gucci, and pricier relative to Prada and Coach. However, product wise LV's offerings spans over a fewer verticals compared to the other competitors that have a more balanced focus between verticals. From advertising perspective LV "sexy and sleek" image is placed between Gucci's "sexual innuendos" and Hermes' conservativeness and classiness. In this respect, Prada and Coach have a more moderate approach yet modern. Based on this analysis, at this time Gucci is the closest competitor but Coach should be "watched" carefully as it may become very attractive for women in their 20s and 30s..
However, with due to recession and changes in consumer attitudes, in the near future competitive pressure from brands such as Zara, H&M or Gap may increase as they are offering trendy and high quality products at lower price points.
Market Analysis and Segmentation
The Japanese luxury market is mature and concentrated. According to JETRO, 41% of the world's luxury goods consumption is driven by Japan. Japan`s population is about 128 million in 2008 but is in a decreasing trend. About 80% of total population lives in urban areas. Out of total population, demographics of 65+ old represent 20%; this percent will increase in near future as more "baby boomers" are retiring. Currently the 57 LV stores are located in 29 out of 110 cities in Japan comprising a population of about 36 million people (Appendix D). This means that about 74% of cities or 65% of urban population does not have direct access to an LV store which may represent an opportunity LV may capitalize on.
In Japan, LV is still considered a compulsory brand as Japanese cannot get enough of it and keep buying it. Saison Research Institute indicates that "94.3 percent of Tokyo women in their 20s own something made by Louis Vuitton" and 75% of the Japanese women own something from LV. This certainly explains why Japan has the highest per capita spending on luxury goods. Japanese sociologist Masahiro Yamada estimates that women in their 20s and 30s and represents about 10million account for the most part of LV's sales in Japan. However, according to Davide Sesia of Prada, "the increased attitude of Japanese women in their 20s and 30s understanding them much better than in the past" increases the risk of "loosing" them to non-luxury brands. .
Sample Segmentation Table for Louis Vuitton in Japan:
Amid all challenges, the Japanese luxury market will continue to be significant and lucrative. LV has the advantage of being the most popular brand and has a strong loyal customer base. However, as competition become stiffer, LV needs to identify market opportunities and tactics to increase its chances to secure its current market position. These tactics must be segment or sub-segment specific. The external analysis indicates that LV should focus "Trendy Teens", "Undecided Fashionista" and "Count on Me" (small/medium cities) segments are there are still untapped revenue opportunities.
KEY SUCCESS FACTORS
Flexibility to adapt brand positioning, product offerings, communication and distribution strategies to market conditions and opportunities Distribution and communication channels with significant coverage Ability to attract new customers and build a strong loyal customer base among existing customers Product differentiation through high quality and distinctive design
KEY UNCERTAINTIES
Consumer and competitors reaction to LV's marketing initiatives Future consumer preferences, trends and purchasing behaviours Future state of economy and level of disposable income
How future currency exchange and sales taxes will impact pricing
ALTERNATIVES
Decision criteria: strengthen market share, improved brand image and awareness trough effective and effective advertising channels, expand loyal
customer base 1. Leverage Internet retailing to allow convenient and effective product availability to customers in cities without LV stores
Pros:
Increased sales, product distribution and market penetration Cost effective retail channel with low overhead cost
E-commerce is in high demand
May prevent customers purchasing fake LV items over the Internet Some direct competitors already use this distribution channel
Cons:
Does not provide the same shopping experience/treatments like in stores Incremental cost related to the development and maintenance of the retail e-platform May add costs if return items are damaged
May pose privacy and security risks
2. Complement current communication mix with emerging channels such as mobile marketing and target "Trendy Teens" and "Undecided Fashionista" segments.
Pros:
Allows for cost-effective highly customizable marketing communication at the desired level (target segment, shopping location, user's age/gender etc.) Enable mass communication yet end user feels that receives exclusive/individual treatment Communication channels in very high demand especially in developed countries such as Japan Highly effective in increasing customer involvement and interaction and directly influence consumer action Campaigns' effectiveness easy to be measured
Cons:
Can pose privacy threats
Difficult to develop apps and communication messages that work on multi-platforms Highly integrated solution requiring multi-business synergies (mobile operators, including media companies, advertisers etc)
3. Complement the current global communicating mix with product placement in TV movies and shows with the most audience in the "Trendy Teens" and "Undecided Fashionista" segments in Japan
Pros:
Will drive sales up as young consumers and women emulate
Great reach-out of customers in all market segments
Cons:
Might be difficult to find the appropriate movie/show that is align with corporate communication objectives and/or target customer segment Might be extremely expensive
Campaign effectiveness difficult to measure
4. Energize the brand with a price affordable product line yet quality remaining the same and target all market segments
Pros:
Can create loyalty among customers that are price sensitive and ready to switch to other brands Potential to attract new customers
Increased sales
Cons:
Inconsistent with LV's premium pricing positioning
Lower pricing may signal lower quality that will dilute the brand image and positioning Still may not be enough to retain customers
RECOMMENDATION
It is recommended that LV pursues Alternative #1 and Alternative #2. It has been identify about 65% of urban Japanese population do not have access to an LV store in their cities. Consequently, it can be assumed that LV is missing revenue opportunity due to lack of LV store penetration and this is affecting consumers in all the identified market segments. Establishing an online store has the advantage of increasing the retail presence effectively everywhere across the country while retaining the full control over distribution. In addition, the e-commerce was well adopted among consumers and is in a growing trend. The downside from the lack of in store shopping experience can be compensated with well designed user interface coupled with an interactive customer support assisting the buyers in their shopping process. Alternative #3, use of mobile marketing, is also recommended in driving brand loyalty among existing customers from "Trendy Teens" and "Undecided Fashionista" which is estimated at 35% of the market.
There are a few aspects that recommend this alternative. First, 97% of mobile subscribers in Japan are using 3G services. Second, women in general are highly addicted to smartphones as they enable for emotional pleasure and is another shopping mean. So with the right messaging costumed design for these two segments that are still not committed to a brand, LV can create a "personal" relationship and experience that Japanese consumers generally enjoy. In addition, the shopping apps will allow connection to the online store therefore making shopping more convenient.
Moreover, if this platform is adopted allows for flexible customization if the focus on customer segment changes. The other alternatives are not recommended for the following rationale. Product placement has the potential of increasing the brand awareness. However, it may not be effective in driving brand desire, loyalty and eventually market share. On the other hand, creating a product line at lower prices comes with a huge risk of brand image dilution attached with. LV is a luxury brand that, without any arrogance, caters to those who can afford it and that market segment is not price sensitive or influenced by recessions. ACTION PLAN
Short term:
Long term:
CONTINGENCY PLAN
If senior management does not approve these two strategies together, the company should pursue with mobile marketing alone. The consumers in these two markets are still brand undecided therefore investing today here will build the future loyal customer base.
APPENDICES
Appendix A
Source: http://www.yanoresearch.com/press/press.php/000609
Source: http://www.yanoresearch.com/press/press.php/000609
Source: http://www.mckinsey.com/insights/consumer_and_retail/japans_luxury_shoppers_move_on
Appendix B
Consumer Purchasing Behaviours Towards Luxury Items
Source: http://www.mckinsey.com/insights/consumer_and_retail/japans_luxury_shoppers_move_on
Source: Unknown
Appendix C
Competitive Analysis and Financial Results Metrics by Brand
Appendix D
Number of Louis Vuitton stores in Japan by City
Source: http://www.mystore411.com/store/listing/187/Japan/Louis-Vuitton-(LV)-store-locations; http://en.wikipedia.org/wiki/List_of_Japanese_cities_by_population
REFERENCES
Helsen, Kotabe. Global Marketing Management, 5th edition
1 http://www.lvmh.com/the-group/lvmh-group/group-mission-and-values 2 http://www.yanoresearch.com/press/press.php/000609
3
Related Topics