Living, Loving, Learning Book Report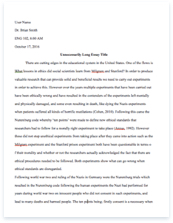 The whole doc is available only for registered users
Pages: 6
Word count: 1251
Category: Future
A limited time offer! Get a custom sample essay written according to your requirements urgent 3h delivery guaranteed
Order Now
It is an amazing gift to be alive, but many people don't see it that way. Most people actually live their lives without really living. They put their lives in other people's hands. They are afraid to really live, and without really living, they don't experience. Without experience, they don't learn and grow. When we really live, we have so much love to give to others. With all that love, we experience what it means to fully live. To be a loving individual is an incredible experience, and the time to start the journey to having a beautiful, fulfilling life would be right now.
This book holds a collection of Dr. Leo F. Buscaglia's humorous, yet heartfelt lectures from his Love 1A class at the University of Southern California. He starts off his first lecture by talking about teaching. He explains that he doesn't teach the class. Educators guide. They don't teach. So, along with his students, he learns in it. Everyone learns from each other. The only way a person will learn is if they want to learn. Then, he goes on by quoting Silberman: "Schools are joyless and mindless places that are strangling children and destroying creativity and joy" (p. 9). For the rest of the book, he touches many topics including: love, life, and death. He shares that, to him, the best definition for "love" is the process of one person leading another person back to themselves.
To truly love, you first have to learn how to love yourself. Then, you learn how to love without expecting to get it back. You just love, because you do. In life, you should always live for the present, because the past is past, and the future may never come. You need to learn to forgive yourself for your past mistakes, and forgive others for their mistakes, too. You are the one who has to take responsibility for choosing and defining your own life, so you shouldn't live in the past and try to blame other people's shortcomings for what is holding you back from what you really want to do and who you want to be. In doing those things, you will be able to live your life to the fullest. Lastly, in order to fully live life, we must accept death. Death tells us that we don't have forever. It's a challenge that tells us not to waste time. It tells us to do everything now, because none of us know when we are going to die.
I believe that Dr. Buscaglia's purpose of his lectures was to share with as many people as possible what he had learned in his life up to that time. He believed that all of us grow and learn only to give it away to others. We experience things to share it with the people we love. Everything about us is constantly being shared to the people around us. He wanted to help people realize that there is still beauty in the world, and not everything in it is as horrible as it seems. People tend to live in the past and let it affect their present. He kept bringing up how the present is what's important and what really matters. He also explains that it is necessary to forgive yourself and others for all the things that have happened in the past. Tomorrow may never come, so don't put things that you want to do off for you to do tomorrow. He wants us to forgive now, tell people that you love them now, and do the things you dream of doing now. Death is inevitable and it happens unexpectedly, so we should not think that we have forever to do everything that we want to do. In my opinion, the most important idea that he wanted to get across is that children are our future.
We shouldn't hide things from them, and shelter them from things, because you feel as if you have to protect them. They don't need to be protected. They will learn soon enough, anyway. We should not give them a false view of perfection, because that will just cause them to expect perfection at all times. That will make them disappointed. We need to guide them, tell them all the things they want to know, and ask them what they know. We should listen to them instead of trying to make them have the same views as us. As unique individuals, each one of us is always becoming, always changing, and we need to realize that. We need to be the best person we can be, and not try to be someone else, because we are only good at being us. We will always be the best us. Everyone is unique and special, and nobody can take that away from another person. In the end, all we have is ourselves.
Personally, this book was life-changing. From the beginning to the end, it really touched me. I went through different emotions throughout it. I smiled, cried, and laughed. I strongly agree with the ideas that were presented in the book. We all need love. We all need to hear that everything is going to be okay. Sometimes, I feel like this world is filled with cruelty and hopelessness, and this book reminded me that not everyone and everything is the same. There will always be a balance between good and bad, and the things that effect us do so, because we are letting it. We have expectations, so that is why we become unhappy. We need to stop expecting things. We have a choice to be happy. This book showed me the way to really live life to the fullest. It even helped me not be so afraid of what will happen when death comes around. It taught me how to let go of things in the past, because it's not in my present.
I used to always dwell in the past and think of endless possibilities of what "could have been" if certain things didn't work out the way they did. But most importantly, it taught me to stop putting things off for "later", and that the time to do the things I want to do is now. "Now" is my new favorite word and it has helped me feel a lot better about life actually. I have been letting everyone I love know what they mean to me. I smile and am happy, because I know how to really live life now. I have already shared this book with a few family members and I am constantly telling friends and classmates about how much this book means to me. The ideas of this book are ones that I'm going to apply to my life for the rest of it.
I highly recommend this book. I believe that the ideas conveyed in it are so positive and powerful, and I'm just excited to be able to share it with the people around me. This book has change my outlook in life. It taught me so many important life lessons and ideas that have helped me accept my past. It reminded me that we need not to live in the past or the future, because the present is what really matters. The idea that if you miss love, then you miss life was the most valuable one to me. I'm not going to miss life. I'm going to live it.
Related Topics