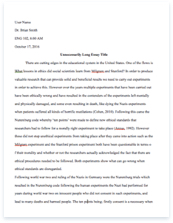 The whole doc is available only for registered users
A limited time offer! Get a custom sample essay written according to your requirements urgent 3h delivery guaranteed
Order Now
Listening is a complex process of selecting, attending to, constructing meaning from, remembering, and responding to verbal and nonverbal messages. Listening involves the process of selecting, sorting through various sounds that compete for your attention; Attending to, focusing on a particular sound or message; Understanding, assigning meaning to sounds; Remembering, recalling information; and Responding, confirming your understanding of a message. Whether an individual is aware of it or not, everyone has a specific listening style, (preferred way of making sense out of the spoken messages that are heard) that applies to them. In this paper I will discuss the different listening styles and barriers, the ones I personally have identified with, and their cause and effect on my being.
The most direct way to improve overall communication is by learning to listen more effectively. Listeners tend to fall into one of four listening styles: people-oriented, action-oriented, content-oriented, and time-oriented. People-oriented listeners are comfortable with and skilled at listening to people's feelings and emotions. Action-oriented listeners prefer information that is well organized, brief, and error free. Content-oriented listeners are more comfortable listening to detailed information than people with other listening styles. Time-oriented listeners like their messages delivered succinctly. Although, knowing your listening style can help you understand how to adapt to various listening situations, there are listening barriers that keep us from catching other's meaning.
The listening barriers that affect our listening styles and skills are as follows: being self absorbed, unchecked emotions, criticizing the speaker, different speech and thought rate, shifting attention, information overload, external noise, and listener apprehension. I, personally, struggleListening Barriers 3with listening in company meetings at my place of employment. The listening barriers that apply to my attention span during these meetings are information overload and criticizing the speaker.
Our meetings take place an hour before the restaurant opens, and that is the peak time for catering orders. The chefs are running around like a chicken with their head cut off, the phone rings non-stop, and our manager has to interrupt what he is saying to the staff to answer to the chefs chaos. The information overload results in the staff members attention shifting from focusing on the companies issues to what their neighbor sitting next to them is doing later on in the day.
In addition to information overload, criticizing the speaker affects my listening skills during our meetings. Our managers post notes up all over the back of the restaurant that contain negative criticism pertaining to the servers. Sadly, I have been employed there 3 years and have never seen a positive note posted anywhere. The meetings are basically scheduled so that the managers can go over the things we are doing wrong, rather than praising us for anything we do right. I dislike one manager, in particular, because he is always in a bad mood and nit-picks every last move I make. Also, it just so happens that this manager is the one who takes the lead speaker role at our meetings. As petty as it may sound, these factors contribute to my criticizing the speaker listening barrier at our company meetings.
There are ways to improve my listening skills that will help my mental state of mind at our meetings. To become a better listener I need to stop, look, and listen. To stop means to avoid tuning into our own distracting messages and to become mindful of what others are saying. To look is to observe and interpret unspoken messages. After stopping and looking, I can then listen more effectively to others by focusing on details and what the speaker is saying.
Listening Barriers 4In other words, I need to ignore distractions around me like the phone ringing and the manager arguing back and forth with the chef about catering issues, and focus on the issue at hand; the purpose of our meeting. I also have to set aside my feelings about the speaker's behavior during work, and focus on the message he is interpreting during our company meeting.
Basic research has shown that most individuals are terrible listeners. In fact, we are such poor listeners that we do not know how much we are missing during a conversation. In conclusion, every aspect of human life is open to improve through better listening that ranges from family matters, corporate business affairs, and international relations. But ultimately the goal of good listening is simply to listen; nothing more and nothing less.
References:
1.Interpersonal Communication: Relating to Others, Fifth Edition, by Steven A. Beebe, Susan J. Beebe, and Mark V. Redmond. Published by Allyn & Bacon. Copyright © 2008 by Pearson Education, Inc.
Related Topics