Library Management System Argumentative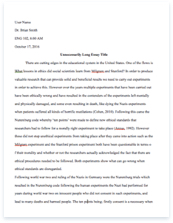 The whole doc is available only for registered users
Pages: 4
Word count: 967
Category: Library
A limited time offer! Get a custom sample essay written according to your requirements urgent 3h delivery guaranteed
Order Now
The world of Information Technology transformed and made the life of human beings easier through the innovation of different machines and software applications. Search engines are all over the web for faster and reliable sources. But despite these easier ways of acquiring information, libraries are still operational in schools, colleges, and universities. Students are still obliged to use books from their library as one of their references in researches and other school works. Managing these libraries requires a lot of transactions and tasks. Some of these transactions include record keeping of the books and student and employee borrowers. However, many school libraries are still operated manually by librarians and library assistants.
Our proposed system, the Library Management System, is a system wherein library transactions will no longer need manual operation. This will carry out different processes in managing school libraries like library catalog for easier book searching, keeping records of books, student borrowers, books borrowed, return of books, overdue and balances of books borrowed and automatic fine fees calculation. This will be made easier through the use of barcode scanner. In additional to this, it will be paperless except for the printed receipts that can be provided for those who have record balances.
"A library's function is to give the public in the quickest and cheapest way information, inspiration, and recreation. If a better way than the book can be found, we should use it." * Melvil Dewey (1851-1931)
American Librarian and Educator
Background of the Study
The Divine Mercy College Foundation was formerly School of Divine Mercy, 1990-1997. It is a Private Non-Sectarian School headed by Ms. Benedicta B. Martinez. It was established year 1997 which is located at 129 University Avenue, Caloocan City. It runs preschool to collegiate education which offers the following programs:
* Bachelor of Elementary Education G.R. No. s. GR No. 025 2003 – * Bachelor of Science in Business Administration G.R. No. s. GR No. 013 2006 – * Bachelor of Science in Computer Science G.R. No. s. GR No. 028 2005 – * Bachelor of Science In Hotel and Restaurant Management G.R. No. s. GR No. 014 2006 – * Bachelor of Science in Information Technology G.R. No. s. GR No. 033 2005 – * Bachelor of Science in Nursing G.R. No. s. GR No. 027 2007 – * Bachelor of Secondary Education G.R. No. s. GR No. 026 2003 – * Associate in Computer Technology G.R. No. s. GR No. 021 2003 – * Certificate in Caretaker / Household Helper G.R. No. s. 0313010046 – * Caregiver G.R. No. s. WTR s. 2004 TVET –
* Certificate in Nursing Assistant G.R. No. s. NTR s. 2003 TVET –
* Modular Certificate in Child Care
* Modular Certificate in Elderly Care
With more than 1,000 enrolled students, their library has approximately 9,000 books on hand, managed by two librarians and more than 20 employees. The school has not yet developed a Library Management System. Based on our interview with their head librarian, they were only using Microsoft Excel to keep track of their record sheets in their library. Their students use library cards to have access in borrowing books. Aside from this, their listings of books were not updated and properly managed.
Objectives of the Study
The main objective of this research is to develop a system that can help in managing different transactions involved in the library. Through this, lesser employees will be needed and there will be an easier way for searching and managing books.
Specifically, this study aims to:
* Develop a system to replace the use of Microsoft Excel in keeping records * Discover the convenience of the use of barcode scanner for easier transactions * Develop a system with a user-friendly interface
* Develop our knowledge with the programming language C#
* Enhance our skills in database management
* Enhance our skills in programming
Scope and Delimitation
* Collects user information from students and employees. Personal information will be handled confidentially * This library management system has its own barcode integration feature that will make transactions faster * Provides the book's status if it is available or issued out * Has a balance sheet the will list all the debts and balances that a particular student/employee incurred. * Automatically prints a receipt after a transaction is made. * Has a database which is updated after a transaction was made
Delimitations
* The Library Management System is not available for online use. * It doesn't show the synopsis and inside contents of books/magazines * Aside from books, magazines and newspaper, no other categories or materials are to be added in the system like CDs, cassette tapes, etc. * Only students enrolled and hired employees can borrow books; other clients won't be entertained * Only administrators can operate and use the library management system program * Selling of books is prohibited
* Doesn't include the "time in" and "time out" of the librarian and other employees
Significance of the Study
To the Company – This research will offer increased productivity and job satisfaction among staff members as it eliminates duplication of effort. It will provide more economical and safer means of storing and keeping track of library transactions. It will also improve transaction auditing because of the receipt integration. To the Users – Students will enjoy faster and easier transactions because of the barcode integration feature. Students will also have more accurate information in monitoring their balances. Developed and improved process in checking out and returning books. To the Proponents – The proponents will gain experience and at the same time knowledge in building the proposed system. This can also help improve their skills in programming and database management.
Related Topics